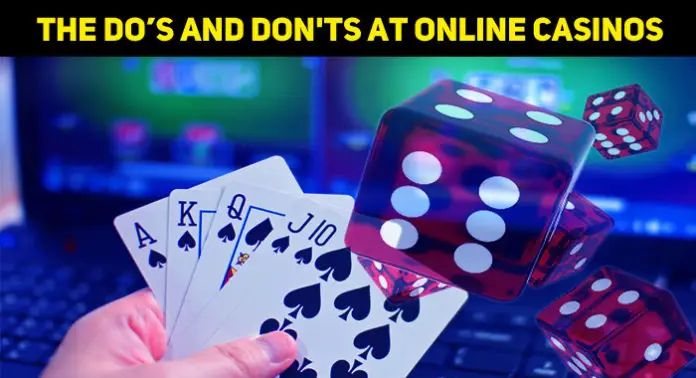 Online casinos are appealing for many people because of how easy they make it is to start playing, the large number of games available, and the ability to play anywhere you have an internet connection. While you may be tempted to try the different online casinos you have access to; you need to understand some basic rules. Following these basic do's and don'ts will make it easier to find the best casinos, stay safe, and have fun while playing.
Do Prepare to Lose
No one wants to lose, but that is the reality of casino games. While you may land on big wins from time to time, there is always the chance of losing some of the wagers you place. It would be best if you were prepared to lose some of the money you wager, as this will make coping with a significant loss and win a lot more enjoyable.
Don't Chase Losses
One of the biggest mistakes you can make when playing at an online casino is trying to chase losses. Chasing losses usually involves increasing your stake so you can win a lot more to cover your losses. It might also involve taking more risks that are perceived to come with a bigger reward.
Because you are already in the wrong frame of mind, there is an increased chance that you will lose even more money when you try to chase losses. To avoid this, accept the loss as discussed above and take a break. Some may advise you to keep playing with a lower stake to see if your luck turns around, but this is not always a great idea.
Both of these are sensible options seeing that a losing streak can last for some time, and chasing losses with larger wagers will replenish your bankroll faster.
Do Have a Bankroll
A bankroll is the maximum amount of money you are prepared to spend on casino games. A bankroll is important because it helps you keep your spending below this amount and helps you determine when you are about to start chasing a loss. A bankroll is also important because it helps stop you from spending an amount you cannot afford to lose.
Don's Stretch Your Stakes
Although having a bankroll is a great idea, you should also ensure that you keep an eye on how much you are spending on each wager. Even when you have a large bankroll, larger stakes mean your money will be depleted faster. And if you are unlucky enough to enter a losing streak, your money will be lost without any recourse.
Smaller stakes mean you can lay many more turns, thereby increasing the number of opportunities you have to land a winning hand or turn.
Do Read Casino Reviews
Another mistake you can make is depositing money into casinos without doing your due diligence. You must know everything about a casino before you decide to start playing. Detailed reviews posted on platforms like Onlinecasinos.co.uk provide reviews and information on everything you need to know about the best casinos in the UK. These include bonuses, payment methods, mobile games, security measures, and customer services. By reading the reviews on Onlinecasinos.co.uk, you can be sure that the casinos you choose are safe and secure and that you have a great time.
Don't Play Without Knowing the Rules
Playing any online casino game without knowing the rule is never a good idea. Playing without knowing the rules will often result in you losing money and getting frustrated at the experience. Instead, select a few that you like and try to learn everything there is to learn about them. It is only when you do so that you improve your odds of winning.
The same rules also apply if you already have a selection of games you love playing but would like to try new ones. There is nothing wrong with trying new games but always be aware of the rules and nuances before you place any wagers.
Do Take Advantage of Free Spins, Bonuses, and Promotions
Almost all casinos have bonuses, free spins, and other types of offers for new players. It is always a good idea to take advantage of these bonuses. For the free spins, they can help you learn and play new games without having to risk any of your money. Bonuses can provide new avenues for winning real money or even other bonuses. Different promotions can open up features not usually available to players, so always be on the lookout for those.
Don't Stick to Only Games You Know
For new experiences, it is usually a good idea to try new games after learning all their rules, of course. This is because playing the same games all the time can get boring, and there is no advantage to playing only the games you like, no matter how well you know them. This is because most casino games use a random number generator to determine wins and losses. Because this process is completely random, there is no chance of mastering the game to a level where you can guarantee wins.
Instead, why not try new games that may be different or have different mechanics that put the fun back into playing casino games.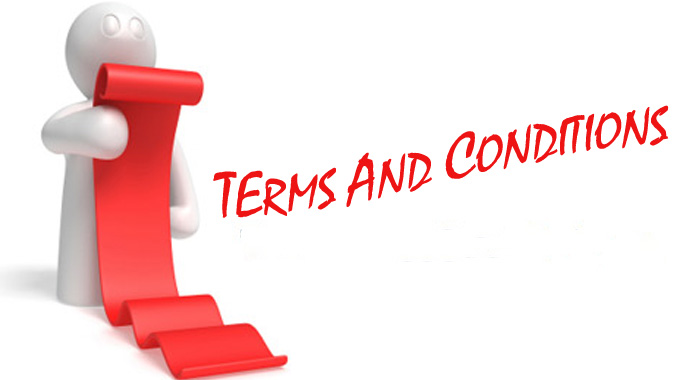 Do Understand Terms and Conditions
New players make a common mistake in not reading and understanding a casino or game's terms and conditions. The two areas often affected are wagering requirements and withdrawals. The terms of the bonuses you receive may specify a maximum amount you can be awarded no matter what you win, leading to frustration if you do not understand this rule.
Withdrawal rules can also impose a limit on how much you can withdraw in a given period. This can make it difficult and frustrating to withdraw a large win since you will only be able to withdraw fractions of the total won at a time.
Playing online casino games is a great way to have some fun and maybe win some money in the process. It is always good to follow some simple rules that make your experience fun, safe, and seamless.