Apple dominance is increasingly becoming unstoppable with new releases. Most of the Apple iPhone users have a reason to smile and show off once more with the iPhone X (pronounced as iPhone 10) coming in as a hot deal. The new release has modern iconic features and an improved design to set new standards for future smartphones.
Although it's highly priced, the value is worth your investment. With this In-depth analysis, you will discover why this iPhone is gaining popularity and why you should be considering buying it. Use a credit card like this one or cash but you will want to get your hands on it regardless.
Amazing Features and Specifications
For every iPhone, the display is the catching point. This iPhone X comes with a stunning display that makes you forget about other phones. The round-edged corners allow the screen to fuse into the body creating a lovely calming display. You will be stunned with the large 5.8 screen size that provides an extensive display to let you split the screen to view more content. This makes it easy for viewers to watch movies as well as carry out extra functions.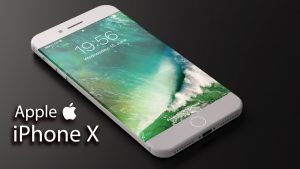 The lighting system is perfect and will guarantee any user the best feeling ever. Whether it's in direct sunlight or dark places, the 16-million color variations allow you to see everything more clearly. You can as well adjust the light settings to meet your desired needs.
The Apple and iPhone logo print looks fantastic and gives it the power of originality. You will also love the all-glass rear which allows the camera to focus correctly for a cool shot as well as easy face recognition.
When it comes to responsiveness, no other Apple iPhone beats this model. The A11 bionic processor allows you to swing swiftly through apps without experiencing lag or delay. Therefore, you will play games, access the internet and procure significant settings at the fastest speeds possible. All this makes your X performance a great experience.
Note that the home button is missing and this should not worry you. It has been replaced by a slide-down-gesturer where you pull the notification bar either up or down to access the home screen. This ensures quick multitasking as you maneuverer through different apps on your device.
As far as your iPhone X security and access is concerned, you don't have to use fingerprints, instead, there is a face ID recognition where you only need to give your iPhone a look, and after that, it unlocks. With this feature, gone are the days you had to remove the gloves to unlock your iPhone.
The animoji feature is another forward step seen on this X model. You will create talking emojis while mapping your facial expression with the emoji in creation. The animoji feature will delight children and add fun to your house.
Creating fun memories is a must with this iPhones powerful front and back camera. The 12MP sensor array allows you to capture crystal-clear images as there is a zoom-in and out function and wide lens to stabilize the image. The in-depth front camera is a selfie-master that guarantees you natural photos. It's well-lit, and the 7MP affair excellently ranks it the best on the market. You will be happy with space of 256 GB to store your contents.
The inbuilt battery charges 50% in thirty minutes, and when full, you can use the phone throughout the day. Depending on the apps and content you access, you will determine the amount of time the battery lasts. An impressive feature about the mode of charging is the wireless approach which reduces the cumbersome nature of cables.
Final Verdict
Everything on iPhone X has been combined to create a new direction for the Apple manufactures. Unlike the same old model design, this one comes with a unique look and excellent features to offer a new direction to the lovers of Apple products.