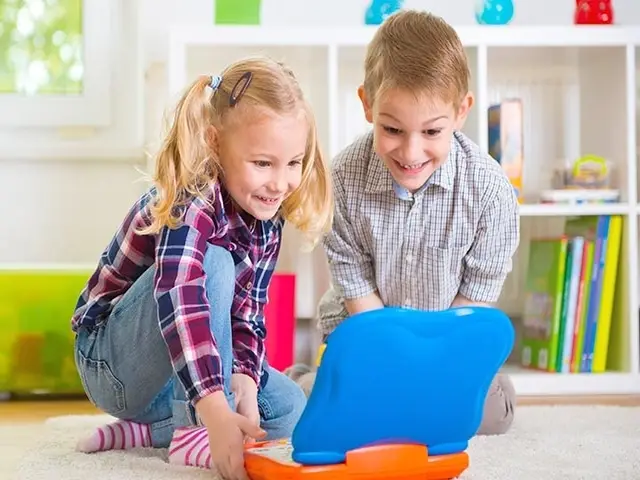 In this age of technology, we have come so far that everyone needs to learn new technologies; even toddlers/kids like to learn from technical gadgets. So, this results in the development of high tech gadgets as kids toys. Kids love to play with laptops, Smartphone, and many other gadgets.
Please think, is it safe to give your laptop to your kid for the learning experience? What he/she will do with it? You don't even when they are going to spell disaster on it. This can cost you a lot. So how can you offer them the advanced and modern learning experience? Well here comes the need of toy laptops which are the very low cost in comparison to your expensive laptop. They are very good and created such that they have enough for kids. Your kid can learn and get the education through it in a funny way.
There are many kids laptops available in the market, but which are best ones. So here we present the list of best laptops for kids/toddlers-
My Own Laptop-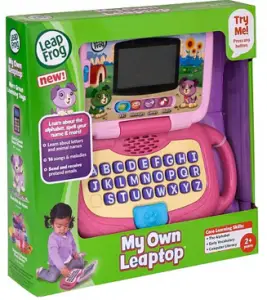 It is a great laptop which is very friendly to your kid. This laptop will allow your kid to learn while exploring alphabets, music and have a six learning stations which pretend to play while learning. The modes of learning which this laptop includes are alphabets, games, and music. It can send and receive fake emails. Your kid can learn the names of animals, letters and can sing 16 different tunes along with it. Parents can also privatize the learning path for their kids to get in touch with what their kid is learning. You can also make the laptop to spell your kid's name which your kid will like very much. I think this is an appropriate laptop for your kid.
Oregon Scientific PC Trainer 5-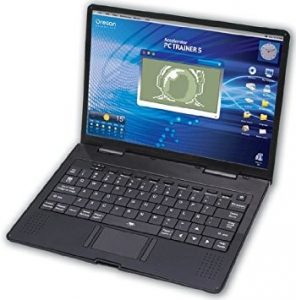 It is a very lightweight kid's laptop which has QWERTY keyboard, headphone jack with the controllable screen. It is most simply designed kid's laptop, having more than 100 games in it which include games of Mathematics, Music, Memory, and spelling. This laptop can entertain your kid for hours. The most amazing feature of this laptop is that it has 2-player battery mode so that your kid can compete with another kid in a friendly manner on the same laptop. It is available in 3 different colors suitable for both boys and girls. It is an ideal laptop for kids of age group 6-9 years.
VTech Tote and Go Laptop-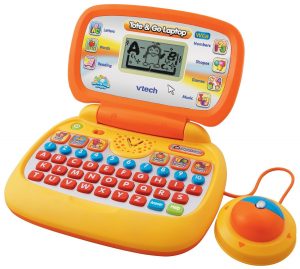 By providing your kid with this laptop you are going to introduce him to the latest model of learning. It has more than 20 learning activities such as Music, Spelling shapes, teaching numbers, letters, and more which will help your kid to get a strong base of learning. To make learning easy, it has a full keyboard and easy-to-read buttons to encourage your kid towards learning.
There is a separate platform for the mouse so that your kid can use the laptop on uneven surfaces also. It has buttons for adjustments of volume which you can adjust between three levels of volume. You can also download other games to this laptop by connecting it to your PC. It also has a handle to carry so that your kid can easily take it with him.