Studying medicine is not the only career choice you can make after studying biology in school. Education in biology can open up doors to many other career options. You might or might not have noticed these career options mentioned while studying for your course. Many of these professions find mentions in textbooks, research papers, or online articles that you may have consulted when you were trying to find answers to homework biology. A lot of these jobs can have an associated aspect of research, where experts publish their findings. You can also ask your career counselor or members of your alumni who studied biology to find out career options related to the subject. In this article, we have tried to list a few of those options for you.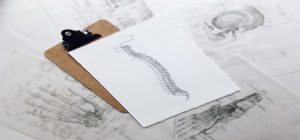 Laboratory Technicians
Many biology students work as laboratory technicians or assistants to collaborate with research professionals or university faculty. Technicians are often responsible for experiments designated to them to achieve scientifically accurate results. As a laboratory assistant, you will also have to perform calculations based on the experiment and document the results accurately. Many students who plan to wait a few years to consider their options after their undergraduate degree choose to work as laboratory technicians. Laboratory assistants are required for research at medical institutions, government research facilities, privately owned research centers, and biotechnology companies. Laboratory technicians start at a salary of $30,000. Their annual salaries can reach up to $75,000 a year.
Biochemist
Biochemists have one of the essential job roles in the biotechnology and biomedical research industries. Education in biology is often preferred for these job roles that require laboratory experience, research skills, and the ability to design and conduct scientific studies to develop new biochemical products. Biochemists also need to evaluate the impact of medicines and drugs on the human body. Their knowledge of human anatomy and physiology proves beneficial while conducting such studies. Biochemists have highly paid jobs, and their annual salaries can range between $50,000 to $180,000. Their average salary is about $95,000 per year.
Genetic Counselor
Genetic counselors work with patients to understand their gene formation and advice on the susceptibility to diseases. The patients can seek genetic counseling for their future or their offsprings. Genetic counselors usually have a bachelor's degree in biology with a master's in genetics. Genetic counselors need to be able to explain medical terms in everyday language. Their average annual salaries are $81,000 approximately and can go up to $115,000.
Health Communications Specialist
The job of a health communication specialist is to educate people and communities about public health problems. It can be about ongoing medical issues, communicable diseases, communal health management, and the quality of healthy living. Health communication specialists are usually employed by healthcare centers, hospitals, and medical companies. They are responsible for coordinating their public relations, medical campaigns, marketing strategies, and involvement with public health. Since they need to communicate with a large audience, health communication specialists should have effective public relations skills. An undergrad degree in biology is preferred for such positions. Health communication specialists can earn up to $85,000 per year.
Health Educator
Health educators teach the general public about good practices and habits that promote healthy living. They have to understand complex research and information to advise people. Health educators need to have a strong foundation of knowledge in biology and effective communication skills. The topics that health educators often cover are:
● Nutrition
● Safe sex
● Substance abuse
● Drug dependency
● Reducing stress
Health educators earn between $27,000 to $68,000 per year.
Medical/Pharmaceutical Sales Representative
Pharmaceutical or medical sales representatives sell medicines, equipment, and other medical supplies to doctors, hospitals, and other healthcare centers. Although it is not mandatory, many biology students choose to work as medical sales representatives, since they can get preference over other candidates. They need to understand and explain the various characteristics of drugs or supplies that they are selling. They also need to provide details of how the medicine or product benefits a patient. Education in biology helps in the job because the students are familiar with the terminologies used. Medical sales representatives are well paid, and they can also earn commission on top of their salaries. Average earnings can range between $80,000 to $150,000 per year.
As you can see, there are many high paying jobs for students of biology other than medical practitioners. We suggest you read about other such jobs and choose a career that you can enjoy. We wish you the very best in your endeavors.