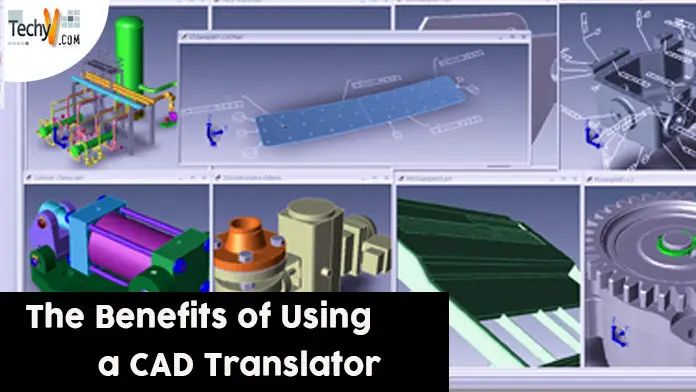 Technology has enabled humans to answer a lot of questions that remained unanswered before. The advancements made in computing power have helped us in creating newer frontiers. Science has expanded beyond imagination, healthcare, education, and research such that everything seems improved like never before.
Computational tools have made things a lot easier for us; now, businesses and major projects can be dealt with ease. Speaking of projects, though, when it comes to construction or designing branches, computers have helped in numerous ways. A primary tool used in the designing field is CAD, a common name and a worthy one among the ranks of professionals.
Perks of having a CAD translator
Now that CAD has been mentioned above, it would be better to focus the attention on another essential component of CAD, the translator. A CAD translator's job is to translate the text from the final file into formats that can be used with CAT tools.
A CAD translator makes it a lot easier for designers and engineers to carry out the work in a limited window. The ease of access is undeniably satisfying, covering a significant portion of the heavy lifting that was otherwise complex and tedious to perform. The benefits of using a CAD translator are as follows.
● A common platform for all
The best part about a CAD translator is its ability to translate the text for files that do not share the same format. CAT software uses several different tools, which require many files that may share the same data but in a different format. A CAD translator makes it easier by translating the text files into standard formats that can be shared among other platforms.
● An edge in race against time
For obvious reasons, if a designer is on a tight schedule in which he/she has to deliver the layout of a project, the requirements of tools will be high. However, using all the tools at once for a single job isn't a good move by a long shot. Given the fact that the complexity of many operations is quite high, it requires more time, which is unacceptable. This is where CAD translator comes to the rescue with its compatibility.
● Usage of multiple resources
The CAD translator is also an effective tool for accessing tons and tons of directories and libraries. And a bigger library at the disposal of a professional is perhaps the greatest weapon against data handling. CAD translators can effectively use memory units with ease, giving efficient results in the process.
● Powerful rendering capabilities
Since designing is a complex task, it requires the utilization of a lot of resources and data types at the same time. This creates a complex situation where multitasking becomes difficult with every added step. CAD translator helps the designers by rendering the files in such a manner that the time taken and memory utilization is absolutely balanced. Using a CAD translator in today's age has become more of a norm now, engineers are now able to complete tasks that were a product of imagination.