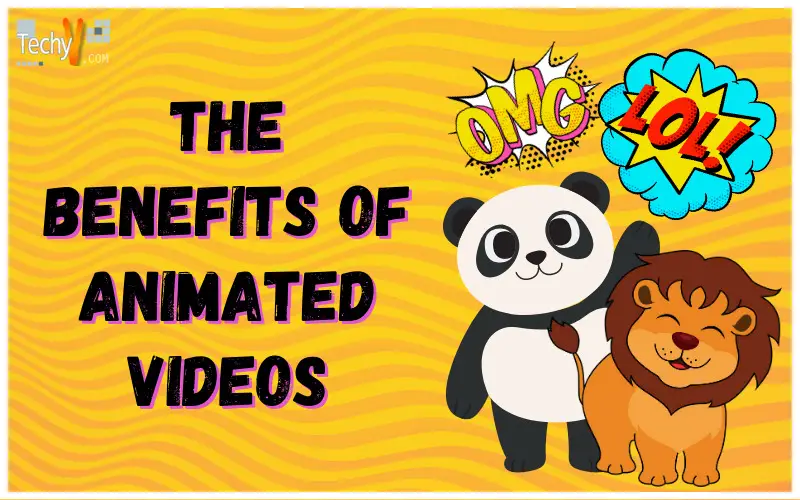 The animation is a relatively new concept in the world of art as well as technology. It is a concept that merges these two rival concepts and creates a new kind of content.
Its newness has also made it popular amongst the millennials and the Gen-Z audience. With technology, animation, too, has developed over the years. It hasn't been absent in making debuts in different platforms and fields.
One such field is marketing. Despite being infinitely amusing, animation has also proved to engage with the customer widely.
In this article, we will initiate a brief discussion on how animated videos can be beneficial from the perspective of marketing.
People tend to retain memories of animated videos longer
Be it in school or college, pictures have helped us memorize or understand any particular matter in a faster or better way. The reason why kids tend to gain more interest in pictured books more than any other books is the same.
Our brains are formed in a particular way that makes us favor photographs or videos more than texts, no matter how creative or well-written they are.
The same happens in the case of animated videos. Animation emanates a sense of amusement, which simplifies the content to the audience. Therefore, by understanding it better, they are more interested in engaging with it or pursuing it. As a result, they tend to remember the memories of an animated video longer.
Animated videos can reach a vast number of audience with significantly fewer expenses
All of us are familiar with what it takes to make a movie, aren't we?
You need a director, actors, producers, and many more responsibilities to execute a movie. For an advertising agency, hiring them would be a significant expense. More times than not, all the tireless effort ends in an unsatisfactory result. Shooting again would require an extension on the budget. This extension outweighs the expected profit, which would result in nothing but loss.
Contrary to this exist animated videos. The only member you have to hire for making an animated video is a person who is an expert in the field. To remake the video, all they have to do is edit the shots on an online animated video tool instead of going through the hassle of a budget extension.
In terms of marketing, an impressive animated video also works as a great medium of word-of-mouth marketing.
Animated videos also work as an excellent enhancer for SEO
SEO stands for search engine optimization. It is regarded as an essential tool to boost an online website's performance on search engines like Google, Yahoo, or YouTube.
In short, its job is to increase the visibility of your website, i.e., ranking it on the first page of the search result.
Inserting a video on your webpage along with some inviting tags can boost the traffic by almost 40%.
Of course, you will have to include a brief paragraph with a few catchy keywords to attract potential customers. The easier simpler your message will be, the more are they likely to engage with your content.