Let's take a look at the most commonly used pieces of old technology that are still popular within a segment of the population. These tech items aren't used by a majority of people but their usage and shelf-life has endured longer than some may have predicted:-
10) AM/FM radios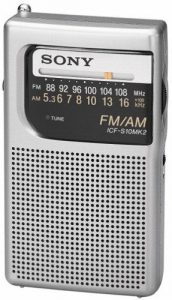 From YouTube to Spotify to the satellite radio, there seem to be unlimited methods to check out music these days, yet many people still listen to classic FM and AM radio stations to get their fix. What's kept AM/FM radio going for so long is it standard inclusion on the dashboards of the cars we drive, but with FM radio sounding so much better than AM, why is AM still around? Well, AM radio has way better signal range than FM. Of course, some of us only break out our old boom boxes at home in a power failure, but whatever the reason is, AM and FM radio waves shouldn't be shutting down anytime soon.
9)3.5 mm Audio Jacks
Apple may have dropped the three-and-a-half millimeter headphone jack for the iPhone 7 in 2016, but this convenient plug-and-play system continues to be trendy for devices around the world. The three-and-a-half millimeter jack has a history that dates back to the 19th century. It served as an upgrade from the quarter-inch Jack's that were utilized on old telephone switchboards, for example, it's a remarkably reliable system which sees one of its most popular modern uses in the after-mentioned headphone systems on portable music players and mobile phones. Apple might want to switch customers over to Bluetooth and its lightning connector system, but for many others around the world, the three-and-a-half millimeter audio jack is still the king!
8) Retro Video Game Consoles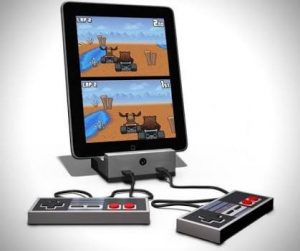 With retro gaming, it doesn't matter if you spent your childhood on an Atari 2600 or an N64. Everything old is new again when it comes to playing a blast from the past. In an era of digitally distributed always-online early access season pass DLC breaking out a classic console and popping in a cartridge is therapy for adult gamers. Even kids who weren't alive during that era can appreciate the simple gameplay, creative artwork and clunky controllers that make up such an important part of gaming history. Even though modern video games have some serious advantages, childhood memories will always be something worth digging out of the closet or picking up at a garage sale.
7) Standard-Definition Television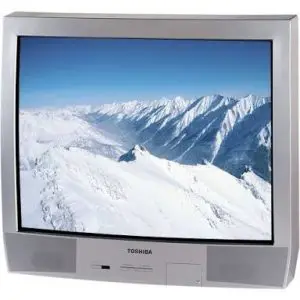 TV technology has improvised over a marginal scale since the days of adjusting rabbit ears to get the best reception. Today's televisions are sleeker, smarter and display a more defined picture than ever before. So why is it that as of 2015 at least roughly thirty percent of people were still watching their shows on standard definition TVs? Well for some it might be a matter of money, but others might not feel that high definition matters that much especially if their tastes and entertainment are leaning towards the classic. Since these televisions with old-school specs and smaller aspect ratio were the reason behind shooting many older programs, some consumers may decide to wait it out.
6) Digital Camera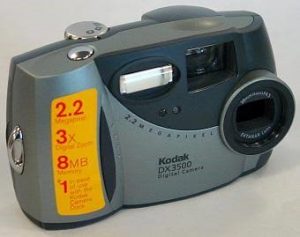 These days just about everyone carries a pretty powerful camera around in one's pocket at all times, this is great news for the average shutterbug. Professional photographers are those with a serious passion for creativity. However, one may want to keep using a separate digital or film camera for their needs. Data from Japan's camera & imaging products association revealed in 2015 that the camera sales had stabilized after an initial freefall from competing smartphones. So maybe folks out there will continue to give their cameras some love in the years to come.
5) Fax Machines
One very simple reason why the fax machine continues to thrive is the business world. Some companies quite literally could not survive without one. You may be thinking that living in the age of email, digital signing and cloud storage, surely sending faxes is obsolete. But everyone from small-town businesses to multinational corporations continues to use this technology in their daily routines. Fax Machines play a high role in places where internet service is spotty at best or when higher levels of privacy are desired or sometimes a physical document is needed where an email attachment just won't do. The fax machine helps in transmitting these documents and keeping businesses running smoothly around the world.
4) Landline phones
In general, age and income affect landline phone use. In fact, in 2014, Time magazine reported that the majority of people over 65 retained their landline phones while young adults were much more likely to use their cell as a primary phone. Additionally, those who are living in poverty were less likely to keep two separate phone lines to keep costs low. Beyond these numbers, however, there are some benefits the landline phones that make them attractive options. There are no contracts, they're reliable, and call quality is exemplary. Plus, like that trusty old payphone, they're nice to have in case of an emergency.
3) Wrist watches
Smartphones have replaced more than just the digital camera. They also act as our go-to when we need to know what time it is. So why haven't wristwatches gone the way of the dodo? Perhaps it's because the watch is a status symbol, an image of prosperity and success that projects a certain impression to the world. One thinks of a watch as a fashion accessory rather than a tool to tell the time. Whatever your reason for wearing one, the wristwatch is still a ubiquitous accessory whether or not you use it to tell time.
2) Vinyl Records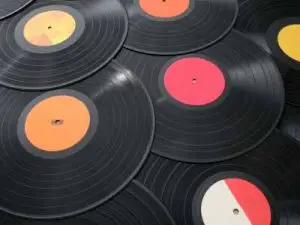 The vinyl revolution has been in full swing for years now with many bands and record labels catering to vinyl fans with pressings of albums both new and old. Nowadays major retail outlets like FYE and Barnes & Noble stock vinyl records in their stores while record conventions and online trading sites like Discogs have continued to represent it as one of the most enduring forms of physical media. So why do we continue to love vinyl? The record's bulky and scratches easily. Well, some point to the mediums warm sound when playing back albums recorded an analog while others love the LPS place as a canvas for album art.
1) CD and DVD
The longevity of CDs and DVDs proves there's a segment of the population that just likes to hold things in their hands. CDs rose to prominence in the nineteen eighties while DVDs were adopted a bit later. Once they hit the market, they were the preferred method of consuming media. When Blu-rays made their debut in the early 21st century people were still getting used to DVDs and had brand new DVD players that would have gathered dust if they had made the switch to Blu-ray right away.  Today, people have movie and music collections across many forms of media. Besides you can't fill a room with a carefully curated collection of digital media files now can you?