As COVID-19 spreads worldwide, it is more important than ever to limit physical contact. This development impacts almost every business area, including service management. Since service workers frequently enter customers' homes for maintenance, installation, and repairs, they are prone to contracting the virus. These employees can provide remote service thanks to service management software solutions. FSM software assists businesses in managing field-based workers by optimizing their positioning, availability, and skills as labor resources. The technical expertise required can range from knowing how to clean to providing computer hardware support to maintaining a city's electrical grid. We have curated a list of the ten best field service management software.
1. 2GO Mobile
2GO Mobile was created as field service solutions software by 2GO Mobile Solutions, a company comprised of experienced executives with in-depth knowledge of service management technologies. It is helpful for remote users and those who spend more time in the field, where mobile solutions can be costly. This software automates many back-office operations. It has a large inventory capacity, a real-time work order viewing page, web-based communication, and other features.
2. Field Proxy
Fieldproxy is a SaaS platform that enables managers and teams to automate their workforces in under 2 minutes. Create customizable reports and dashboards, as well as automate tasks, all from a single app. Fieldproxy allows you to scale your deskless and remote teams in minutes.
3. Monday.com
Monday.com is an effective management tool that focuses on collaboration. Your office personnel and field agents can easily communicate. Your members can make timely decisions together by synchronizing all information in one intuitive location. Furthermore, the context-based collaboration system ensures that the employees do not overlook anything, which is especially important when dealing with critical tasks.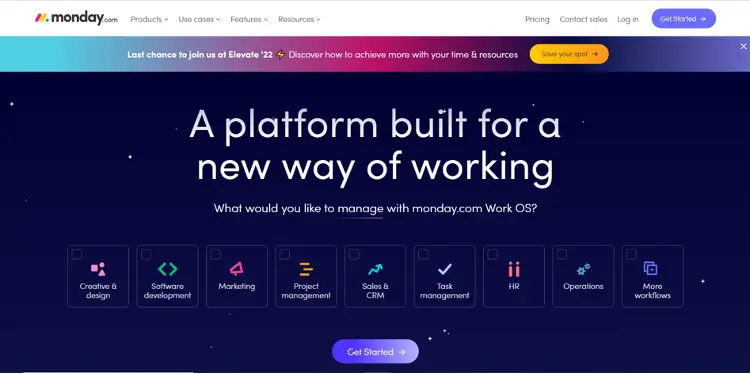 4. Verizon Correct
Track your fleet with this innovative product from a telematics industry leader. You can use advanced fleet tracking to monitor and manage your employee, rather than just dots on a map.
5. Agile Field
AgileFIELD is a cloud-based platform and mobile application that offers comprehensive field service solutions. Their solution suite is cost-effective and integrated and used. AgileFIELD strives to get the right technician, with the right equipment and materials, to the location as quickly as possible to complete the job.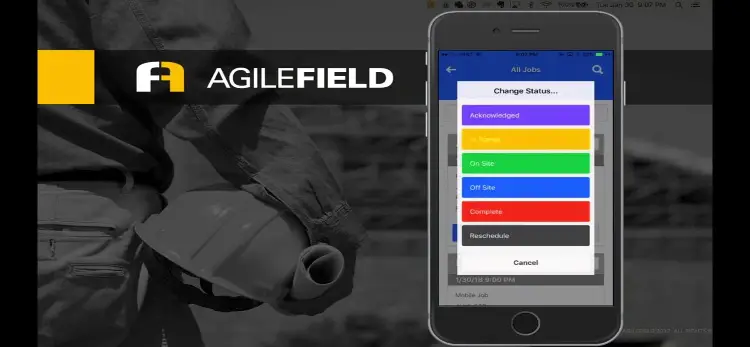 6. OntheGo
Onthego is a market-leading Field Service Management software that enables your service teams to plan, assign, track, prioritize, and execute every service activity with agility and confidence. All equipment, appliance, and service companies are eligible. With a proven enterprise-scale CRM, you can easily schedule and track Job Status, Quotations, Parts, Inventory, AMCs, Service Reports, Invoices, and Feedback. We provide a 30-day free trial with fast onboarding and a personalized setup.
7. FreshDesk
Freshdesk Field Service is an excellent cloud-based omnichannel help desk solution. It has excellent field support management capabilities. Freshdesk enables your team to collaborate on all support channels from a single location. Helpdesk agents and field technicians will have advanced tools to improve service efficiency with the platform. Freshdesk's Field Service Management (FSM) module includes automation tools.
8. Salesforce Field Service
Salesforce Field Service enables mobile service operations to be improved faster, and more personalized service is delivered from the phone to the field on a single platform. Field Service completes your view of the entire service chain by providing your mobile technicians with the information and workflows they need to deliver sales and service at all times, from appointment scheduling to customer delight.
9. FSM Grid
FSM Grid is an IoT-enabled Field Service Management Software that focuses on delivering optimum operational visibility and performance while simplifying the complexity of service businesses. We offer a complete 360-degree platform that connects customers, field technicians, the operations team, subcontractors, and management. FSM Grid provides an omnichannel field service management solution that empowers your mobile workforce through an industry-leading innovation roadmap.
10. Jobber
Jobber simplifies home service for everyone. Using Jobber's simple app, the entire process of working on a job and receiving payment is seamless. Jobber's field service management software can be tailored to your needs, regardless of industry. Schedule jobs more efficiently, optimize routes, send quotes and invoices via text message, and get paid.