Investing in secure cloud storage with cutting-edge policies is a no-brainer for enterprises, especially those in sensitive industries. It is essential to choose a cloud storage provider that offers the best cloud storage for businesses, the best cloud storage for individuals (opens in new tab), and free cloud storage. The necessary and integral focus on cloud storage security (opens in new tab) and collaborative tools distinguish cloud storage for business (opens in new tab). The following is the list of the ten best cloud storage solutions for small businesses.
1. One Drive
Microsoft OneDrive for Business, a no-brainer for Microsoft-focused businesses, expands the number of file types it can view. Artificial intelligence speeds up and simplifies access to recently edited and most important files, folders, and projects. Easily integrates with Microsoft Exchange, Office 365, and Microsoft Teams. Professional cloud storage is widely available on most platforms.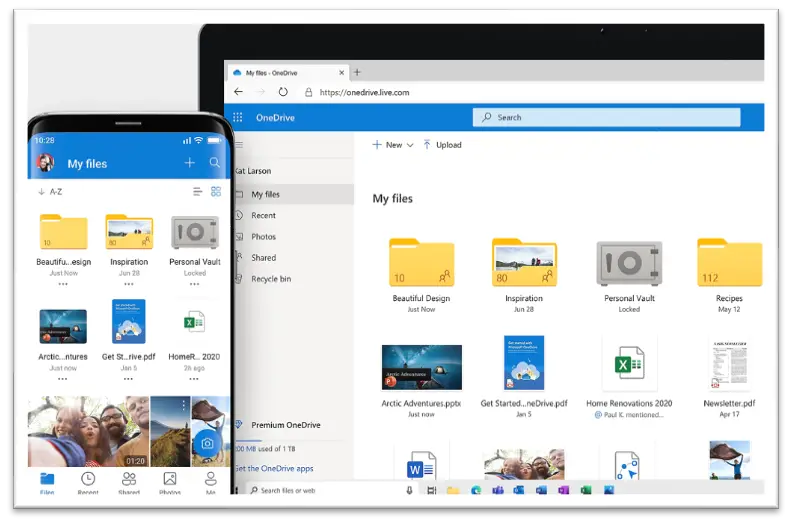 2. Sync.com
Sync.com is our top pick for the best cloud service, topping many of our cloud storage rankings. It is the most secure cloud service available and constantly improves and adds new features as the service matures and grows. Sync.com provides advanced sharing controls, such as passwords, download limits, and link expiration dates. Furthermore, Sync.com enables you to create and edit Microsoft Office documents in a secure collaboration environment while maintaining zero-knowledge encryption.
3. Dropbox
Dropbox Business: the leader in low-cost file-sharing. Its unobtrusive dashboard makes Dropbox one of the most simple cloud storage solutions. Dropbox's freedom to integrate third-party applications should not be underestimated compared to its competitors focused on business.
4. Amazon Web Service
Amazon Web Services (AWS) provides a wide range of cloud hosting services. Pay as you go, pay less when you reserve, pay even less per unit by using more, pay even less as AWS grows, and Custom pricing are all options. Pay as you go allows you to pay only for the resources you use, with no long-term commitments or upfront costs. The "Pay less when you reserve" plan enables you to invest in reserved capacity and receive discounts and savings.
5. IDrive
IDrive Team is an excellent option for small business cloud backup. It supports small offices, distributed workers, and remote teams and offers end-to-end data encryption. IDrive protects your data by performing regular online backups. As a result, your information is always accessible and securely stored off-site. Unlike most other cloud services, IDrive protects multiple devices for a fee.
6. PCloud
pCloud is an excellent choice for media enthusiasts. It is due to features available in the embedded pCloud music player, which automatically organizes playlists by artist, album, or folder. Its video player is also quite sophisticated, allowing you to change playback speed and convert video files to other formats.
7. Next Cloud
Next cloud is not a cloud storage provider in the strictest sense. File management and cloud storage platforms that are self-hosted. As a result, it's probably the best platform if your company wants an innovative, self-hosted cloud storage solution.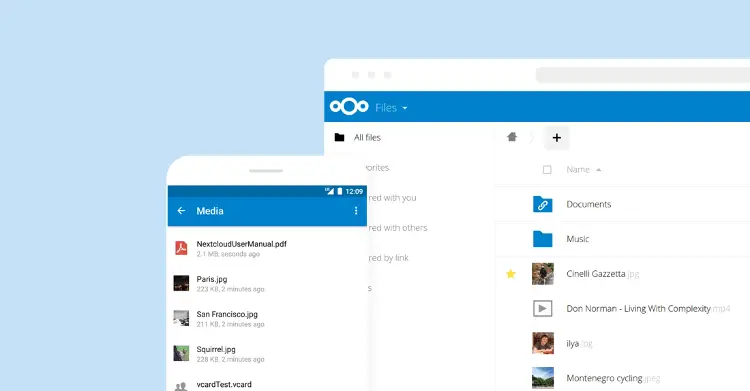 8. Box
Box for business provides secure file sharing, enterprise-level security, file sync, cross-platform support, IT and admin controls, reporting, and dedicated technical support. It is free and provides 10GB of storage, while the personal pro plan costs $10 per month and provides 100GB of storage.
9. Citrix
Citrix Systems, Inc. is a multinational cloud computing and virtualization technology company based in the United States that offers application and desktop virtualization, server, networking, software as a service, and cloud computing technologies. Citrix Content Collaboration is a venerable, business-focused cloud storage solution that transformed into a successful collaboration platform.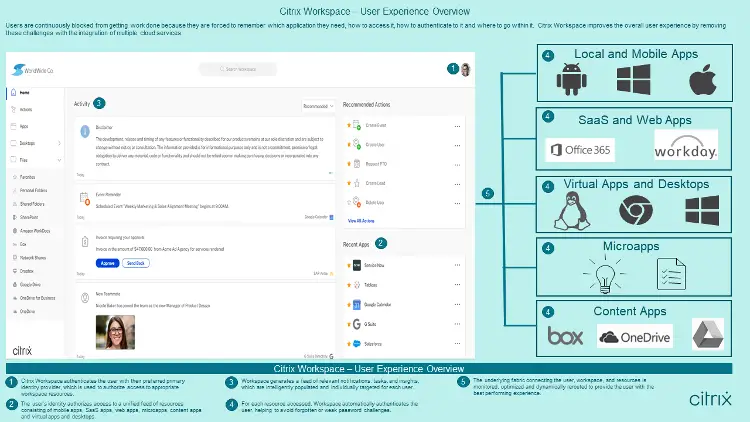 10. Icedrive
Icedrive is a new provider on our list that you may not have heard of before. The fact that it has only been operating since 2019 makes sense. It has made waves, however, with highly competitive pricing and some unique features that set it apart from some of its more established competitors.