The twenty-first century is an era of technological advancements.The year 2016 was in no way less than a live experience of a sci-fi film. Gone are the days, when technology was confined only to large organizations, now from successful entrepreneurs to ordinary consumers, everyone's life had taken a big leap due to the blooming technology. Let's check out the Technology Trends of 2016:
1. Augmented Reality and Virtual Reality-
This probably needs no introduction. The year before, the predictions were made, 2016 to be the year of virtual reality and yes it has been. Like an incessant fire in a forest, the applications of VR could be seen everywhere ranging from gaming to medical therapy to education and where not. AR and VR have opened doors of amazingly new experiences. Rift, vive and the VR play stations all made a breakthrough in the market. The consumer AR and VR market is heating up as various leading technology brands (such as Samsung, HTC, Facebook, Sony) are launching their products. There is likely to be more advancement in VR in the upcoming year.
2. Advanced Machine Learning –
Not only the year of VR, but 2016 has also been the year of action for Machine Learning. Machines can now use self-learning algorithms to recognize and match patterns in images, text files, and audio files. Machine have autonomous experience, and they apply the knowledge gained at decision-making instances.
3. Adaptive Security Architecture –
This year forward thinking organizations focused more on Adaptive Data Security for keeping their data safe. Adaptive security architecture means having to protect your information from cyber criminals. Data security has been a prime concern for last few years, but this year many organizations could take a deep breath due to the evolution of Adaptive Security Architecture.
4. Advanced System Architecture –
The Digital Mesh and Advanced Computing could be used successfully by the users only because of application of Advances System Architecture. Enterprise architects in organizations that build Internet of Things hardware or algorithmic-based solutions were successful by employing advanced system architecture.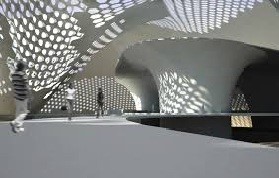 5. Internet of Things –
This year the organizations held a bold thought towards the numerous application of IoT. The leading stratagem behind mesh app and service architecture is Internet of Things. The various technologies and standards offered by the IoT platform enhance its controlling, communicating and managing capabilities. Call centers and corporate offices widely employed IoT in the year 2016.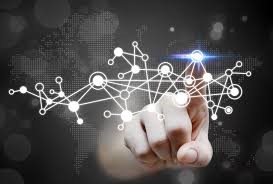 6. 3d Printing Materials –
Materials such as PlA, nylon, ABS plastic, silver, wax, titanium, and wax are employed in the printing industry. The use of 3d printing, however, established to limited sectors including biological labs, field operations and tool designing and modeling.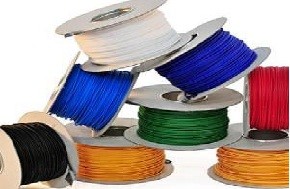 7. The Device Mesh –
In easy to pick up terms device mesh is the mix of your devices on the internet. The concept is closely related to the Internet of Things (IoT) where devices are connected more than ever before. Now connect the end points of your devices and experience a more advanced communication system. 2016 has experienced a major push towards The Device Mesh, bringing and compiling sensors, devices, mobiles, laptops and various devices all in one place where information can be shared.
So, this was a quick glimpse of how our lives changed with the advancing technology. For more articles stay updated.