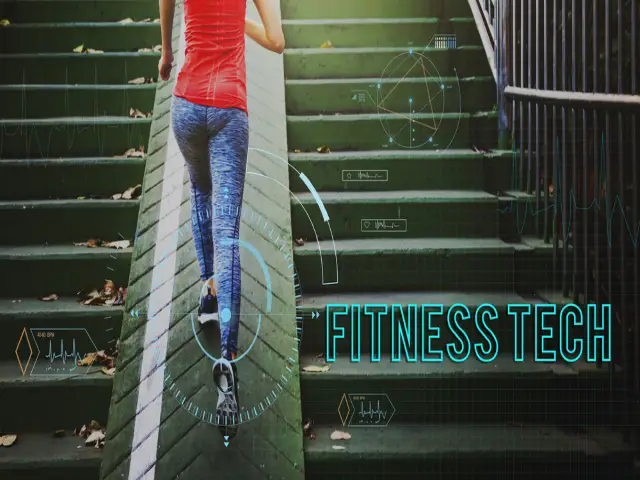 We have finally gotten to a point where technology does save us time. In the past, technology ended up costing us time as we waited for things like connections and pages to load. Now we are all connected, but there are drawbacks. Too much screen time and too much chair time isn't good for the human body. We are at a point where we need to be vigilant about our fitness.
Fortunately, technology can now help us track and monitor our fitness. It can even remind us when we need to get up or help us improve our sleep habits. They say what gets measured gets done and with new wearable technology options, we can measure movement, sleep, heart rate, and more.
Fitness Tracker or SmartWatch
Fitness trackers can record your steps, take your heart rate, tell you how far you have walked, how many calories you've burned, time your workouts, and monitor your sleep. For most people, the best option usually has a combination of function, style, and price that appeals to them.
There are many smartwatches that can do many of the same functions plus you get all of the other smartwatch functions too. For instance, there are fitness trackers that monitor your sleep and there are several apps available that monitor your sleep, and can be used with an iWatch or iPhone.
There are even waterproof options. You can find several waterproof options at HERE. Now there is no reason to stop tracking your fitness during hot yoga, showers, or intense workout sessions. Most also have an option to upload the data to your computer to get a big picture view of your health habits.
New Health Monitoring on the Horizon
There is a new ring by Motiv that doesn't look like a fitness monitor. It tracks heart rate, active minutes, calories burned, distance, sleep duration, resting heart rate, and steps. It is also waterproof and has 3-days battery life. There are companies like AiQ Clothing, OMsignal and Hexoskin that are working on fabrics that are made of conductive fibers that can track temperature, movement, heart rate, and more.
There are still questions whether smart fabrics will catch on, but there are many practical applications for monitoring the elderly and people who are at risk to sports training. Levi and Google have partnered to make a smart jacket and several companies are working on sports and fitness sensors in shoes.
Is It Worth It?
Benefits of using these products include increased accountability and awareness. You can develop a baseline and set real actionable goals along with tracking whether you are keeping them or not. If using these devices can increase your fitness that is a good thing.
There are downsides too. Increased costs, learning curves, charging batteries, and downloading data can all hassle. Spending the extra time moving more and ditching the technology could benefit some people. As technology improves and people get more used to using it, things will get easier. Wearable tech isn't going away it is just evolving. And it will become a social norm in a short amount of time!