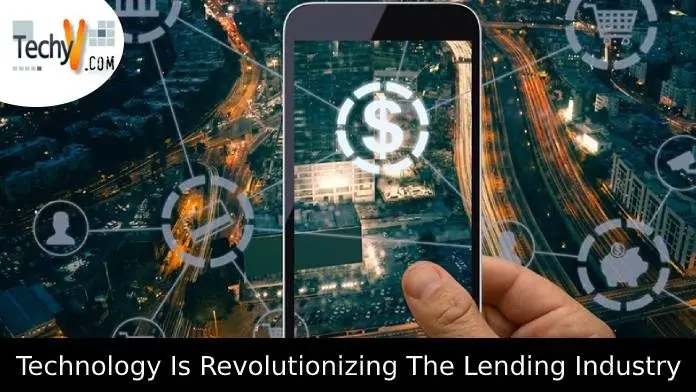 Technology has slowly but surely found its way into every aspect of our lives. Modern society and technology are intertwined and we can only imagine the transformations it's going to bring in the years to come. Nowadays, it's more than obvious that technology is the driving force behind the development of all industries and that holds true for the lending industry as well.

It can't be denied that the financial sector has been reaping the benefits of technological advancements for quite some time now. Lending was once an environment dominated by banks and credit unions which couldn't cover the needs of all businesses and consumers. Then fintech entered the scene and filled in the gaps in the traditional lending system.
Fintech companies were able to bring the worlds of technology and finances together and pave a new way for the future of the lending sector. By offering new solutions to old problems and fixing the shortcomings of the traditional lending methods, technological innovations are at the forefront of revolutionizing the lending industry. Let's take a look at how technology has managed to transform the lending process.
A wider range of products
Once applying for a loan meant choosing from a very limited range of loan products. Banks offered a few lending options for all their customers and borrowers had to settle for what they provided. They disregarded the fact that different people have different financial situations and their requirements were not the same. Technology allowed companies to perform a thorough analysis of each client's unique circumstances and needs which led to the development of new lending solutions to meet the demands of all customers. As a result, the lending sector now offers products such as loan comparison, invoice financing, car payment calculator, credit counselling, loan factoring and more.
Faster approval process
Tired of waiting forever to get approved for a loan? Technology found the solution for that as well. Not so long ago, when you wanted to apply for a loan you knew you had to prepare for a tedious and lengthy process. There was a lot of paperwork you had to go through to complete a loan application and then you had to wait for ages to find out if your application was approved. This thought alone was a complete turn off for a lot of borrowers. Now all you need is a laptop or a smartphone and good internet connection and you can apply for a loan fast and easy from the comfort of your home. Fintech allows companies to speed-up the decision-making process and cut down significantly on waiting time. Lenders can offer same day response and what's even better, some of them can even transfer the funds into your account within 24 hours from approval.
Data as a tool to determine creditworthiness
The tried and tested method used by traditional lenders to determine eligibility implied analyzing the borrower's credit score. Just a few years ago it was hard for banks to establish a client's creditworthiness as they had to rely on limited information to make sure they're not exposed to the risk of not getting their money back. Technology changed all that by allowing lenders to collect data from a variety of sources and interpret it in just a few seconds to create a profile of the applicant and decide if he's a suitable candidate for a loan. Now companies can look at factors such as education, professional experience, social media activity, business sales etc.
Automation is the name of the game
Where there's technology, there's automation. Fintech companies rely on automation to improve the lending process and ensure greater efficiency. While it remains essential in certain situations, human intervention is no longer required in some areas in the lending industry which makes the whole lending process a lot faster. Risk assessment is one of the operations that have been automated and require a lot less resources than before. The benefits are quite obvious: less time spent on risk assessment reduced costs and providing competitive interest rates on all loans.
Catering to a larger pool of clients
It was never easy for startups and small businesses to obtain the necessary funds from traditional lenders. This was also a challenge for students, people with bad credit scores and other consumers who didn't fit the bill for the ideal applicant. Luckily, technology came to the rescue once again and brought hope to those who previously didn't stand a chance to be approved for a loan. Having no collateral is no longer an obstacle if you want to take out a loan. Fintech companies have flexible lending models that allow even the most unlikely to be approved borrowers to get the funds that they require.
Keeping up with Millennial trends
Each generation has its unique traits and that is also reflected in the way they handle their finances. When it comes to financial behavior, studies revealed that Millennials are not keen on making a trip down to the bank. However, they're all for associating technology with finances, so fintech companies are right up their alley. While older generations don't show the same confidence in working with financial entities that don't have a physical presence, Millennials have no trouble in trusting large tech companies to lead the way in the financial and lending industries.
Focus on security
A lot of people worry about the safety of their data and the personal information they provide when they work with online entities. This is not something fintech companies would overlook since they use the latest technology to make sure their clients receive the best services. Security is of the utmost importance for all fintech players and they take extensive measures to guarantee that their customer's details are thoroughly protected and can't be accessed by cybercriminals. Therefore, technology provides peace of mind when it comes to security and privacy matters.