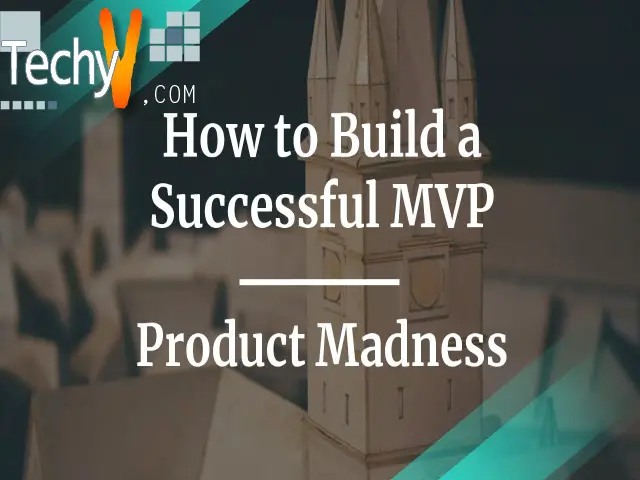 Lots of projects appear every day. Businessmen offer people various goods and services. So, it is not a big surprise you also want to present your idea. However, not everything is so easy as you may think. Any project, even the best one, can fail. That's why it is better to check it before spending a lot of money for its implementation. Minimum Viable Product is just such an opportunity to do this. Unfortunately, not everybody knows Minimum Viable Product definition and as a result, can't catch its main aim. So, if you want to find out more, then go on reading this guide.
Pros and Cons to Start Developing MVP
Business is a field of activity in which innovative ideas and development play almost a decisive role. In the face of fierce competition, only advanced strategies can allow an enterprise to survive and develop. Without new ideas, without new technological breakthroughs, the company is doomed to stagnation and, as a result, further withdrawal from the market.
Minimum viable product development is one of these innovative ideas that has emerged in recent years. It allows companies to assess future risks well before entering the main product or service market. There are many benefits of an MVP. But let's first learn how does Minimum Viable Product begin and its concept.
What is a Minimum Viable Product
What is an MVP? This is the first question most people ask. It is not a big surprise as without understanding the main idea of Minimum Viable Product, it is impossible to use such an approach. Let's first find out what does Minimum Viable Product mean. It is a product with minimal functions, but sufficient capabilities to get an idea of ​​the product itself, the degree of its popularity and the chances for further development.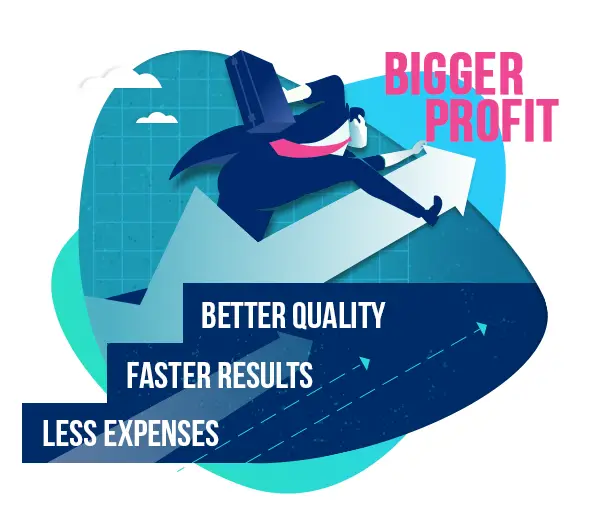 Starting with an MVP idea is often much easier and cheaper than developing a full-fledged product with more opportunities, increasing investments, and possible risks if the product is not popular with the audience. The concept of product MVP is applied not only to study the demand for a product but also to analyze the state of the market as a whole. Minimum viable product has only those basic functions that are necessary for the introduction of a product or service and no more. Developers usually send the product to specially selected customers or testers who can evaluate the characteristics of the product, benefits of an MVP, as well as market prospects.
MVP can be part of a marketing strategy for creating and selling a product. The concept of Minimum Viable Product allows you to save time and resources when generating innovative ideas, creating prototypes, presentations, data collection, analysis, and training. The iteration process usually continues until the company receives an acceptable market product, or the product is deemed unviable. A Minimal Viable Product can be an end product, a prototype, or a set of product features.
It is possible to outline such MVP goals:
Check out product prospects with minimal cost;
Accelerate learning;
Avoid wasted time developing an unnecessary product;
Present the product to the first customers as early as possible;
Create the basis for the production of other products;
Provide conditions for the production of sought-after products.
So, if you want your idea will be successful, then learn how to build a Minimum Viable Product. Look at Minimum Viable Product examples and decide what you should do to achieve your goal.
How to Build a Minimum Viable Product
Before you start building a minimum viable product, you need to determine what is your MVP: which functions should your product MVP have and which ones should not be required? It is important to remain objective. A function that you like very much may not be the most important one in your application, and it is better to refuse it at the Minimum Viable Product development stage. Take other useful tips into consideration to avoid possible mistakes while building a minimum viable product.
Tips for Creating MVP
Do you have an idea? Look at the existing market.
What are similar products? What is their value?
What can you do in another way and, more importantly, better?
After you have written a list of necessary functions, review it and ask yourself if everything you included is really necessary.
Check whether there are APIs, SDKs, and other tools that can work for you?
Discuss your idea with others. Any feedback is important.
All developers have their preferences for building a minimum viable solution. There is only one advice here – create your product in the way you think is right, and try not to forget about what your Minimum Viable Product is. Keep in mind that your MVP concept may falter, especially if several parties are involved in the development. Usually, in the development process there are a lot of valuable improvement ideas and suggestions about what else can be done, but try to approach these proposals rationally. It is possible to start developing most of them the release of the first version of the product.
Quality assurance is something that should not be forgotten when starting with an MVP. Make sure your product works. Leave time to find weak points and correct them. If you have such an opportunity, then let the family and friends test the beta version of a product MVP. They will help you discover what is wrong before thousands of users download your product.
The Last Word
So, you have developed product MVP using the best language for a minimum viable product. Then you have launched it. Now, perhaps the most important advice: if something went wrong with Minimum Viable Product, then maybe you should decide that this idea does not make sense to develop further. This is one of the most difficult decisions a developer can make.
However, it happens that some valuable improvement ideas don't work. So, it's better to abandon the project at an early stage of its development than after many months of work. In any case, thanks to the product MVP and the reaction of your audience, you will learn a lot of useful information that will be useful to you in the future. If your idea was successful, you could safely move on to the next stages of developing and promoting your product.
Hope, now you understand how to create a minimum viable product as well as MVP benefits. So, think properly and decide how to use a minimum viable product for the improvement of your business. It is very important. Remember, the minimum viable product affects it greatly.