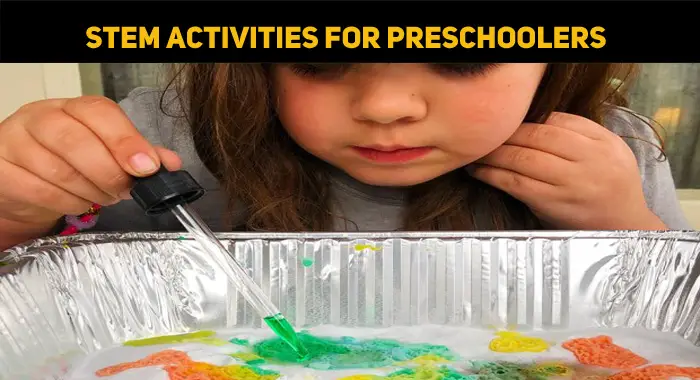 STEM stands for Science, Technology, Engineering, and Math. It is a method for teaching people the sorts of skills they should be learning in school. It may seem a little silly trying to teach the harder sciences to preschoolers, but you would be surprised at how accessible the information is and how easily some preschoolers take to the material. It isn't for everybody. Some kids do need a structured school environment, and that is fine too, but you should give STEM a go at least once if you have children of your own. Try out a few STEM activities for preschool kids. At the very least, it gives you something for both you and your children to focus on during your time together.
Don't Believe All You Read
There are a lot of websites that claim they have the best and most effective STEM activities that are easy enough for preschoolers, but their claims are no different than your local pizza house claiming they have the world's best pizzas. The trick is to find the STEM activities that you feel match your child's maturity level and attention span. Remember that many kids don't have a very long attention span, especially if they are not actively involved in the learning process, so keep that in mind.
Keep it Super Simple
Try something like a game where your kid has to guess what will float. Grab a wide variety of items from a pebble to an Apple, and have your child guess the answer before dropping it in the water. Try a few tricky items like a peach pit, which is wooden (that floats), but is heavy like a stone.
Another is to try paints and have your kids try to guess what colors will come out when certain paints are mixed. Have a chart or something similar so that your child can pick out the color that the paint turned. Remember that your child may know his or her colors but may have trouble identifying them when they are mixed by yourself. Just remember to keep things super simple.
The Explanation
This is the part where most STEM teachers come unstuck. You can teach a child the principles of math, logic, engineering, and so forth, by actually doing them. But, explaining why they work is where things get tricky. You need to be sure that your explanation is clear, concise, and easy to understand.
Kids will often make their own assumptions and will conduct their own mental gymnastics in order to figure things out. You need to be sure they are learning the right things as you go. For example, you may claim that the wooden car floats because wood floats. But, what if your child asks, "Why does the wood float?" Or, what if your child thinks that the wood-colored toy will now float. Furthermore, make sure you fully understand the concepts yourself before you start teaching them.
Advancing Forwards
Your child is probably going to find some activities more fun than others. You may be tempted to push forwards with new and different activities in order to broaden your child's education, and that is fine, but do not be afraid of pushing a certain activity. For example, if your child starts becoming interested in stars and planets, you could consider expanding the subject and going into more depth, or at least offering more information. Try to ally this with more activity. Do not punish your child for being curious by giving them a big explanation dump. Try to find new activities where learning and hands-on experience go together.
On the same note, if your child is becoming interested in certain topics, remember that it is probably a passing phase. Don't go out and buy telescopes, drum sets and chemistry sets because your child may be interested in something else tomorrow.