Did you ever thought about how they made those dinosaurs in Jurassic Park or Buckbeak in Harry Potter or the Ents from Lord of the Rings, since they don't exist? It's all done by the use of 3D designing, modeling, sculpting, and rendering software like these. Having knowledge and a degree in this software can open a door for you to become a part of the industry and work in close affinity with the superstars.
Here is the list of 10 3D software used to create those effects in movies.
Autodesk 3dsMax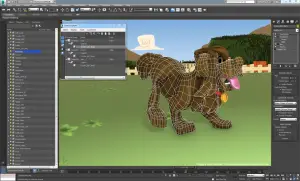 Possibly one of the most commonly used software for special effects and animation in the industry. Examples of 3dsMax include popular video games like World of Warcraft, Call of Duty, Fifa,etc. and many movies like Iron Man, Tomb Raider, X-men and much more. Apart from movies, Autodesk has been used in small screen TVs and architecture studios also.
ZBrush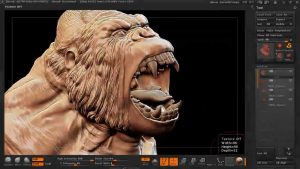 ZBrush is more focused on the sculpting and texturing part of the characters rather than their animation. It is primarily used to put more details on objects and characters and make them look more realistic by changing their shape, texture, color, and sculpting various crevices and wrinkles. Popular titles like Lord of the Rings, Transformers, Half-Life 2, Prince of Persia, World of Warcraft, etc. use ZBrush very primarily.
Motion Builder
Just like the name reads, this software is used for all the motion related stuff in the movie or game. It is a character animation software used for stuff like motion capture and keyframe animation etc. it is widely used and preferred by industry professionals because of features like inverse kinematics, facial and skeletal animation, real-time display tools, etc.
V-Ray
The best quality of V-Ray would be its ability to work with any VFX software out there. It is absolutely compatible with 3dsMax, Maya, Sketchup and other 3D software. V-Ray is a rendering engine kind of software which is excessively used in cartoons and other animated stuff like Phineas and Ferb. It works brilliantly in obtaining 2D images of 3D models.
Adobe After Effects
Adobe After Effects is used at the time of post-production after the movie or scene is finished. It is veryeffective in adding special effects and graphics to well-known animated films, TV shows, video games and even some commercials. It is very easy to use, and anybody can learn Adobe After Effects little bit just by watching tutorials on YouTube.
Adobe Photoshop
What do you think when you hear the words 'Adobe Photoshop'? You would probably be thinking that it has something to do with images. You are right but only to a certain extent. The popularity of the editing part of Adobe Photoshop has made it a synonym of 'editing images.' Apart from editing images, Adobe Photoshop is used for creating 3D models, objects and characters and much more. It is also a rendering software albeit inferior to other dedicated software, but it can do the trick in the short run.
Final Cut Pro
Everybody knows that Steve Jobs and Apple are focused on perfection in every aspect of life. That why Apple created its own 3D software called Final Cut Pro. It is so good that it is giving other software, which are here for a long time, a run for their money. It is an industry-level software which is very easy to use due to its user-friendly interface. The Curious Case of Benjamin Button, which was on the waiting list for a long time was possible because of the introduction of Final Cut Pro.
Eyeon Fusion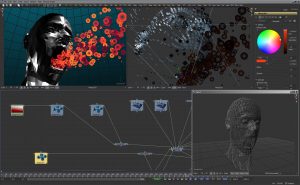 Eyeon Fusion has features like rotoscoping, paint tools, advanced look-up tables,etc. which makes it perfect for VFX applications and 3D animation. Eyeon is a very useful and powerful compositing software based on nodes. Due to this, it finds applications in Medicine and architecture besides movies, games, and advertising. Movies like 300 and Terminator Salvation used Eyeon Fusion in abundance.
Nuke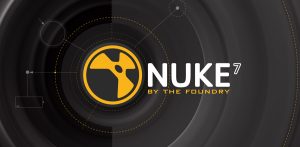 Another compositing software based on nodes like Eyeon Fusion which is primarily in the post-production process for movies and advertisements. Nuke has been present in the industry for a long time now and has big names like Tron and Avatar in its resume making it a real contender and powerful software.
GameByro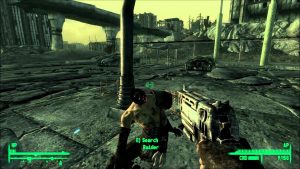 GameByro is generally preferred in the gaming industry, but recently it has found its way into Hollywood also. It is very complicated and difficult to learn easily making it a very profitable art to learn. GameByro designers are paid quite well in the industry, that is if they find work. The ability to prototype, the flexible workflow and the comprehensive tool sets make it a go-to choice for game developers.