What are Snapchat and Instagram?
Snapchat is an image messaging and also a multimedia mobile application. It was designed and introduced by Evan Spiegel, Bobby Murphy and Reggie Brown in 2012. Its developer was Snap Inc. and it supports to the two Operating Systems iOS and Android. Snapchat is available in 20 different Languages. Snapchat is also brought new features like Photo Sharing, Video chat.
Instagram is also another photo sharing Social Network. It enables users to takes pictures and can share it. We can set them as private or public views. It was created by Kevin Systrom and Mike Krieger in 2010 and owned by Facebook. It will support the Operating Systems Windows 10, iOS, Android, Windows Phone and Windows 10 Mobile. Let us have some more Information About these two Social Network websites cum Applications.
Let's start with Snapchat.
The main aim of the Snapchat is that to take selfies and share them with public which are the short life, can be self-delectable and people to express their feelings and emotions through Snapchat. The different feature in Snapchat is that we can mix the private messaging, public content, Sports, Music, Publications, etc.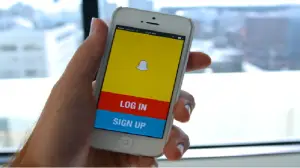 Snapchat is first released and served only iOS operators with the Photo sharing feature and then it expanded its services to Android users. In addition to Photo sharing, they add one more feature of sending video snaps. Another operation in Snapchat is that when we upload the video in the application, it will compress to the photo size making the delivery faster than ever.
Apart from this features, they introduced a feature called Geofilters was added it gives graphical overlays to the snaps. A Lens feature which allows users to add real-time effects. It also brought the Face Detection feature too.
A major and updated version of Snapchat is taken into the market in 2013 with features of Swipe Navigation, Double-tap to reply, Friend finder easy access, etc.
Their services not only for adults but also to the kids who can take the snaps of them and can upload. They are not access to share those images with the world.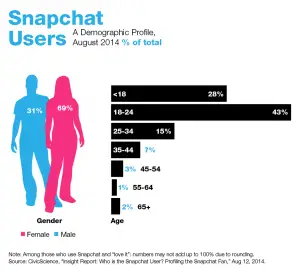 Coming to growth details of the Snapchat according to their 2015 statistics, there are 10 million active users and 2 billion videos are sharing, it will increase in future.
Now it's time to know about the Instagram
Instagram aims to share the photos and also videos either public or private and to other social networking platforms like Facebook, Twitter, Tumblr, and Flickr. As it was a new Network of the Facebook, we can found some post in it which are shared from the Instagram.
What is the unique feature in Instagram?
Before signing up into any Social network, everyone looks to the Unique or new not available in the existing Social Networks. So Instagram comes up with a new and attracting feature where it confined photos to a square shape, in contrast, a ratio is up to 4:3. One more aspect in the Instagram is that we cannot download the photos from it. The options of download are restricted by the Instagram.
And after some period they allowed uploading the media photos in required Ratio. Users can filter their images to roll and makes look like beautiful.  More features in the Instagram are we can tag the photos to our friends, Instant tilt-shift, Optional borders, etc.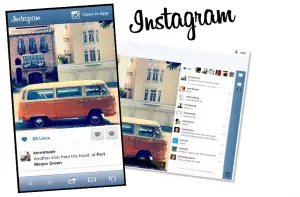 Coming to accessing, Instagram is only for the users who are 13 years and more. Restriction of posting nude, partially nude or sexually suggestive posts.
Coming to the growth details, it achieved over 100 million users till 2012 and 300 million users till 2014 and it was supported by almost to every Operating System like Android, iOS, Windows, etc.
Really A Fantastic achievement acquired by Instagram, where it had crossed the Facebook in the growth. At certain times Instagram got 23% growth and Facebook with 3%. There are approximately 150 million daily active users for the Snapchat and sharing the snaps, videos, etc. One more thing about Snapchat is that they never look at the Total users and they only concentrate about the Active users for a particular day and also for an hour.
Coming to Instagram, there are 400 million users around the world.