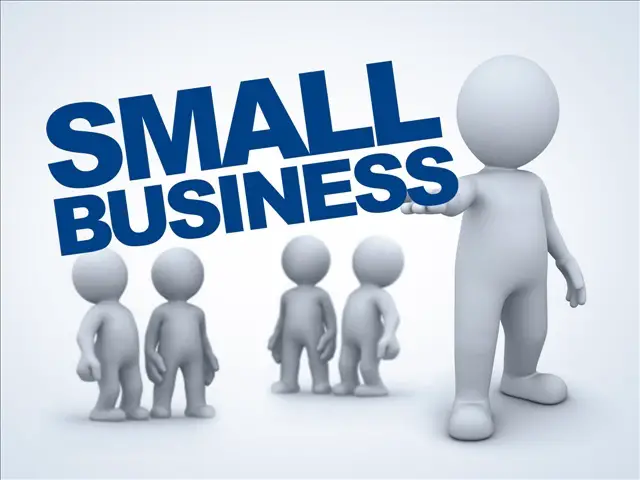 The preservation of capital should be your foremost concern as the proprietor of a small business. Focus your efforts on achieving big savings for your small business, and you'll broaden your profit margin considerably.
Shop Consignment Stores, Auctions, and Business Closeouts
Why does your office furniture have to be brand new? You can get furnishings for pennies on the dollar at consignment stores, auctions, and go out of business sales. If you're picturing worn out mismatched pieces, think again. Consignment stores are very picky about the furniture they accept. It's common to find brand new items in them too.
Auctions and closeouts also have quality furnishings. You just must look them over carefully before buying. This also holds true for equipment such as tools, computers, and all other business machines. Why take a huge depreciation hit when you can get many of the things you need at reduced prices? Before you unload a boatload of money on new furniture, look to see what you can find on consignment.
Buy Consumable Supplies in Bulk
Buying in bulk can get you much better prices with the right approach. Doing so can also ensure you never run out of critical items. Also, when you make purchases, remember, everything is negotiable. Buying more at once can give you a stronger bargaining position.
Keep an Eye on Supplies
Ration as if you're buying piece by piece—even as you purchase in bulk. People tend to become wasteful when they see abundance. Make it a policy to use both sides of a sheet of paper for a client-facing function Save paper clips, push pins and the like, and reuse them. Do an inventory each month, rather than automatically reordering supplies, to see if you're really out of them.
Compare Web Hosting Services
A web presence is mandatory these days, regardless of the nature of your business. Think about it, when is the last time you saw somebody use a physical phone book to find products or services in their area? Along with a website comes fees for hosting, domain names and the like. Comparing web hosting reviews for small business will help you find the best services for your operational needs at the most favorable prices.
Employ Remote Workers
Many employers are reluctant to let employees work from home. But why pay for office space and utilities when your staff can work out of the office and save you cash? Any job that is primarily computer-based can be done remotely. This means you can downsize your physical space, saving tons of cash on lease payments, furnishings and any other costs you'll carry to have an office full of people to support.
Reveal and Eliminate Hidden Expenses
Did you purchase a subscription to support a project and forget to cancel it when the work was complete? Are there other recurring charges for items your business model no longer requires? Do you need landline telephones? With services such as Skype, Vonage, and other online conferencing platforms, your need for telephone service may no longer be the same as it used to be. These are just a few of the hidden expenses associated with running a small business. Audit your accounts payable on a bi-monthly basis to ensure you need all of the services for which you're paying.
Big savings for small businesses can be achieved if you pay attention to where your money is going and change certain thought patterns. If you think you need to buy new, have phone lines and keep staff in an office, you could well be incurring unnecessary expenditures. Taking some time to go over things before you pay the bills could help you keep more of your cash where it belongs—in your bank account.