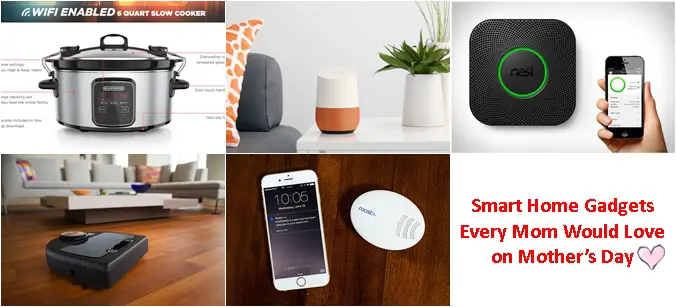 Mother's Day is almost here and because they deserve the best, sending them tech-related products as gifts is a great way to show them how much we love them. However, deciding what to give still depends on the price and the quality of the product. So we tend to look for something at a reasonable price and better quality. We have compiled a list of smart home gadgets that we can give moms on this special day; something that could suit our budget, without risking quality.
1. Black & Decker Wi-Fi-Enabled Slow Cooker: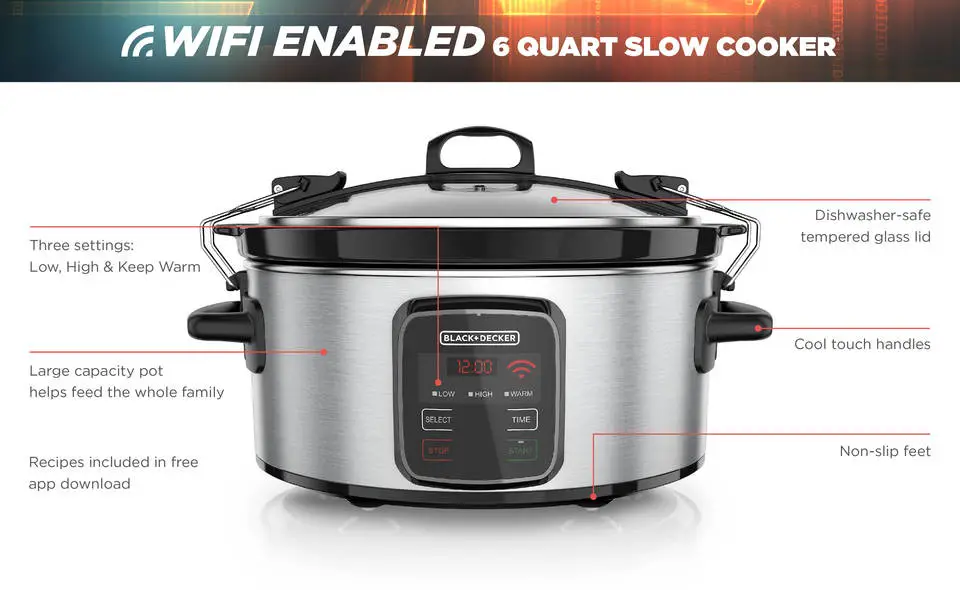 Slow cookers are economical to use and best for cooking many budget ingredients. Best of all, when moms are too busy, slow cookers can be a savior. With just a push of a button and a few ingredients, your meal is ready for serving in no time. Black & Decker provides a more convenient way in their new six-quart slow cooker and added Wi-Fi connectivity to it. Simply connect the cooker to your Wi-Fi network, and use the Black & Decker's app to change the cook settings if you're not at home. If you set the cooker from high before leaving your house, you can set it to warm through Wi-Fi connectivity if you're going to be home late and don't want to burn your food. Interestingly, you can also show the pictures of your meal through the social sharing section of the Black & Decker app, with integration with Facebook, Instagram, and Twitter.
This $70 Wi-Fi Enabled Slow Cooker is iOS and Android supported.
2. Google Home:
If your mom is running Android on her Smartphone, Google Home might be her next big thing. Aside from Chromecast, Maps, and Google Calendar integration, sending music and video to your television and speakers, Home can also control other smart home gadgets. It is powered by Google Assistant where you can ask questions, ask to do things, and distinguish your voice to receive a more personalized experience.
Your mom can also get real-time updates about the weather, traffic, sports, finance, local businesses, etc. For now, Home perfectly connects with smart devices like Philips Hue, Chromecast, and Nest. So when your mom is getting ready for a short or long nap, she can simply use her voice to turn down the lights or set the correct temperature for better sleep. The price of Google Home starts at $114.
3. Nest Protect:
Shout out to the safety-minded moms out there! The Nest Protect is a Wi-Fi-enabled smoke/ CO (Carbon Monoxide) alarm that allows you to check your house even when you're out and celebrating. Nest reinvented the old and boring smoke alarm and redesigned itself from the inside out. It is the first ever home alarm that you can hush from your Smartphone without any additional hardware. When you hear the alarm for the first time, a human recorded voice will give you an early warning about a potential smoke or CO gathering.
There are two versions of Nest Protect; wired and battery-powered. Both still runs when the power and Wi-Fi go out, so you can still communicate through a proprietary mesh network. It is also capable of waving to silence the alarm when a small burnt occurs. The Nest Protect has a price tag of $169.70 and is iOS and Android-supported.
4. Neato Botvac Connected:
The Neato Botvac Connected is a well-designed robot vacuum that will surely captivate your mom's heart. At $700, it might sound expensive, but it can save your mom's time and effort, big time! This smart-home product will allow you to clean your house from wherever you are. Through the Neato app, you can set a schedule for your robot to clean, stop or pause the robot, and receive instant updates about your latest vacuuming run.
The Neato Botvac Connected has the combo and spiral blade brushes with ultra performance filter. It works with iOS and Android and cost around $649.
5. Roost Smart Water Leak and Freeze Detector: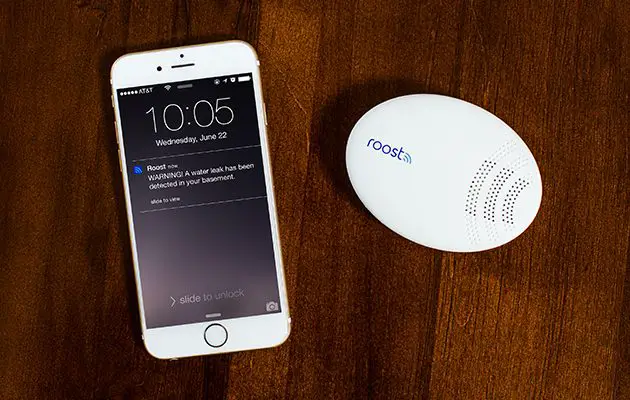 Roost Smart Water Leak and Freeze Detector is a multi-function sensor for detecting water leaks and humidity/ freezing temperatures. One of Roost's best features is the Wi-Fi connectivity. One will need a smart hub if their sensor has no Wi-Fi connection. Though it's not waterproof, its feature-rich interface for a comparably low price makes Roost, one of the most sought-after devices in the market. For a $50 price tag, this device will surely help your mom in accurately detecting water, humidity, and temperature inside her house.
If you're still looking for great gadgets for your Mom this Mothers day check out Gear Hungry, who have many reviews including this excellent guide on Portable Air Con units!.