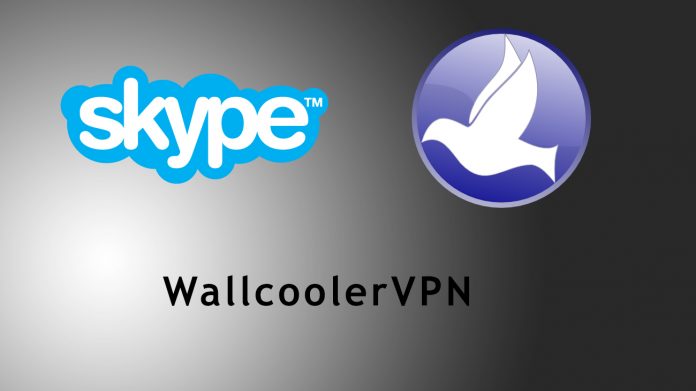 Skype, Wallcooler VPN and Freegate
Internet has become a necessity in the past years. Technological advancements in the world of Information Technology have provided numerous hardware and software to make internet better. The introduction of more and more devices and software is making the use of internet more convenient and speedy. The use of internet was limited a few years before but the users and usage of internet has increased with time and is increasing rapidly.
Skype: Skype allows users on the internet to make voice calls through Skype software application. Skype cannot run without internet services and is not a traditional landline or mobile communication mode. Skype software application can be used to connect other Skype user, landline phone and mobile phone.
Calls from Skype to Skype are free while calls to landlines & mobile lines may be charged some fees. Skype is used for making internet calls as well as an instant messenger, for video conference and file transfer. Skype is used globally by many users for personal & commercial use. Skype is freely available and users can set up a free account on Skype without paying any charges. Skype is free to download from the internet.
Wallcooler VPN: Wallcooler VPN is Virtual Private Network software that allows users to connect with other networks and allows you to take control of any PC connected to the network. It is ideally used by people who want to gain access to their businesses while outside the Wallcooler VPN does it easily and provides you secure access to the network.
It is very simple and easy to use this software, which comes with user a friendly package. Install the Wallcooler VPN software on the PC you need access to and using the internet connection, you can take remote connection by just a single click by running the same software on another PC. The two systems get interconnected easily and there is no need to change the IP addresses of any of the system. Firstly, to gain the remote connection using the software, you need to configure the remote desktop connection on your PC in windows. This is necessary as the Wallcooler VPN will require running the desktop running remote connection.
Freegate: Freegate is a software application used to improve the security and speed of internet access. Freegate is mainly for Windows operating system and runs on all version of Windows operating system from Windows 98 to Vista. Freegate application is used to enhance the anti-censorship functionality and internet communication. Freegate is a free software available over the internet and does not require any installation to work.
A variety of variants are available over the internet to avoid the erroneous recognition of the software by anti-virus and firewall applications. Freegate is available in multiple languages like the simplified Chinese, English, Farsi and traditional Chinese. Freegate is released in different versions and all the versions are available for free download on the internet.