SEO Problems for E-Commerce Websites
Why is SEO necessary for an E-Commerce website?
We use search engines to browse for something, so they provide more traffic of clients to lots of websites. Everyone is browsing to find what they need and get the list of sites that may help them to get the information they need. You can find several links to the sites available on the Internet just for a single topic. But when you browse for something, how are the links arranged in order in such a way that the first link gives you the most appropriate information. This is done by the SEO.
Even if it's a small or big website, it is designed using Bootstrap or jQuery; even if it's a 500 firm company or just starting up, it needs SEO to improve the profitability of their e-commerce website.
It is not a simple task to implement SEO tools; it is extremely challenging for large e-commerce websites. Though you are working harder on adding new pages to the site, and dealing with the product inventory constantly, you are not the only one responsible for the website.
There may be a big impact, even for the small changes on your site.  It is important for every site to be seen on the priority list of the search pages since visibility is an important aspect. Some of the SEO patterns include adding keywords, ALT tags, structuring of your header tags, proper tags, etc. There may be a change of millions in revenue in being a No. 1 website and No. 2 website.
Here are some of the SEO problems for an e-commerce website and let us see how we can fix them.
Poor Product Descriptions:
Every e-commerce site has a problem in the product descriptions. It is necessary for each product to create a unique description as you want your items to rank better, but it is a time consuming and brainstorming task.
The problem: Product descriptions lead to lots of problems. For example:
The content of your product is the same as that of the manufacturer description to the product.
For different versions of the product, there may be a duplication of the content.
You may even face a case that you have no content or less content to describe that specific product.
The solution: Except for creating a fresh and unique content to each product, there is no other option.
Unoptimized Product Pages: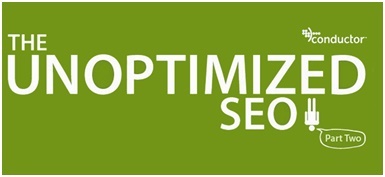 Users usually perform a thorough research before deciding on which item, color, and brand they want to buy. They use broad keywords to browse until they find the specific product they want.
The problem: Keywords is the most important aspect of SEO, if you neglect them, you will obviously lose the traffic on your site. Facts that lead to an unoptimized product page are the following:
No product reviews
Thin content
Missing image ALT tags
Poor keyword targeting
The solution: You can improve the content by including detailed product specifications, unique product descriptions, and the product reviews.