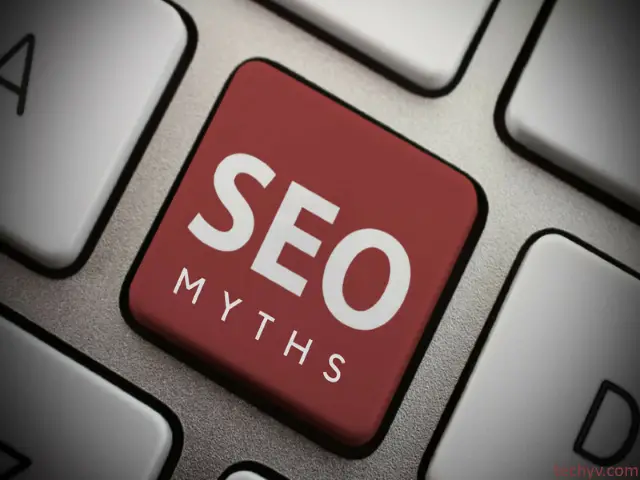 It is one thing for you to capitalize on a proven SEO strategy, but it is a whole new thing to blindly follow into a system of belief based on hearsay and speculation. As a hardworking and fully committed content marketer and blogger, SEO myths can keep you from achieving the best out of your SEO efforts.
Sometimes you can get too caught up in believing fallacies that you do not invest enough in making your website suitable for your target audience and search engines. Find below some of the common SEO myths that will keep you lagging if you continue believing them.
Meta tags don't matter
Something about Meta tags makes people take it for granted. The Meta tags on content have a huge role to play in the optimization process, one that most people ignore. Indeed, Meta tags are a great way to provide search engines, and even target audiences, with information about your site. Even though you may feel like taking the time to add information on metadata, is cumbersome, its value is enormous.
Realize that people looking at the results to their queries on SERP rely on the meta descriptions as a guide to whether or not they should visit a site. Therefore, take good care of the three aspects of the Meta tags, that is, title tag, meta description, Meta keyword or phrases. Remember, just because the meta description and meta phrases are optional doesn't mean they do not matter.
Google will always find your fresh content and index it
Most bloggers have lived under the notion that Google will do all the work for them, and all they need to do is provide information on their website. Even though Google sends its crawl bots to different index sites for information, it does not always mean that it will get to your platform and fish out fresh information to index. This means that your input in getting your material crawled and indexed is not necessary.
Ideally, because there are thousands of websites to index, it may take a couple of days before Google bots get to your material, and by that time, it may not be as fresh or relevant to the trending times. This is how you might miss out of SERP results for your targeted keywords.
Guest blogging does not work anymore
In SEO, it is expected that things will change with time, due to various variables like technological advancements and Google updates. However, that does not apply for every SEO aspect. Some people keep saying that guest blogging is an outdated SEO practice. The reason this is not true is that guest blogging is just another way of generating high-quality material and availing it to the public. If that translates to earning a high-quality link, then that is good news.
Technically, guest blogging allows for a network of links that creates a rich platform of relevant information. However, while at it, focus more of your energy on building relationships with other website owners more than in building links. The reason is that you with relationships, they have more longevity than any quality link.
Keyword research is optional
Bloggers have for a while getting used to coming up with original and entertaining blog articles without employing keyword research. With time, it has brought in the idea that you can do without keyword research. Generating content without the important step of keyword research simply means that you are not specific to the audience you are targeting.
You can't afford to ignore high-quality keyword research if you want to be a successful content marketer. It is essential that you look at what your audience is searching for online, then use it to coin a solution through your content.
Social signal isn't a ranking factor
Do links from social media networks affect ranking? Ideally, most people think that there is no correlation whatsoever between social signals and search rankings. Technically, search engines capitalize on data from social sites to determine how useful your site is and where to rank it. The reason you may think that the social metrics are not important is that they do not have a direct impact on your rankings for the fact that they do not pass direct credits to a particular page on your website.
If you want to learn more on rank trackers and fully conquer the SEO myths you have been believing, visit serpbook best keyword ranking tracker.