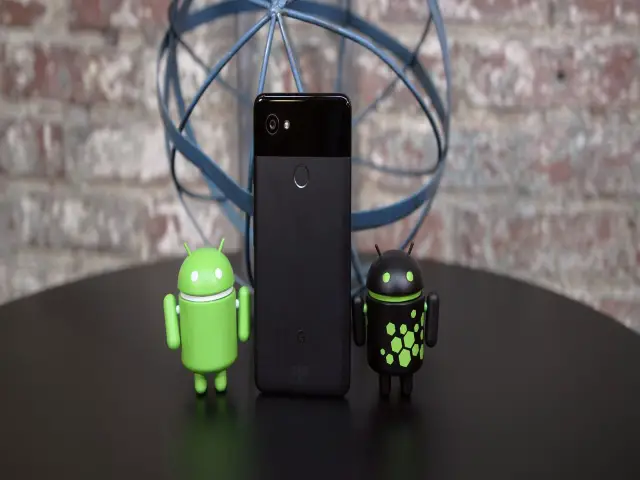 Online security has become a very hot topic due to many cases where online theft cost individuals or organizations a lot. Hackers are looking to exploit any possible weaknesses and attack not only businesses but also individuals. As a result, it has become imperative to protect yourself online.
Android mobile devices face the biggest threat. That's because they have the most apps available and anyone can add a new one to Google's app store for others to download. Besides, most mobile users have Android devices, meaning that online criminals will try to exploit them first.
Android has its weaknesses, but they can be fixed with proper security measures. Here is what you need to do as soon as you buy a new device to ensure that you are completely secure.
Turn on your lock screen
A lot of people think about something complex when they hear about cyber-crime, but in most cases, it really isn't. It's actually quite simple and easy. For instance, phones get stolen. Or someone gets hold of a device for some time, getting a chance to extract data or learn valuable information from it.
One of the most common reasons for this is that people don't have an automatic lock screen set up on their device.  That means everyone can unlock it. There is no point in someone stealing your phone if they can't gain access to it and this is why it is essential is to have a lock screen.
Use two-factor authentication
All recent Android versions have default encryption to protect the data you have stored in the cloud. However, this protection is not a guarantee that nothing will happen to your data. One of the ways to do this is to use two-factor authentication. It locks your phone in a better way and makes it more difficult for someone to figure out your password and credentials.
No matter what online account you have, use two-factor authentication to make it more difficult for someone to breach your device. Most online services now offer two-factor authentication, and it works by sending you a code to another device. That way,  you need to both know a password and have the linked device to access the account.
Pay attention to what you are tapping
When using an Android device, it is generally a bad idea to open messages or links which are coming from unknown sources. Don't be quick to respond to strangers and take their suggestions, especially if they are sending you links. If they really want to make a professional connection with you, they will talk to you via email instead of sending you a link.
Additionally, don't click on sites you are unfamiliar with. If they seem suspicious to you, they probably are. On top of that, when you are on a website for the first time, don't take their suggestions lightly but click with caution.
Install verified applications only
The most significant source of malware, stolen data, and security breaches on Android devices are apps. No matter if we are talking about games, workout apps, calendars, or anything else, they can all be very harmful to your security. This means that you should be careful about which apps you use and download to your device.
First of all, make sure that you download all of your apps from the Google Play store. Never choose to download apps that have an external link on some third-party websites. These kinds of links can be the source of malware or malicious apps which you can use "normally," but they will steal information and resources from you during that time.
Don't connect to unsecured networks
We all love Wi-Fi, and we use it often. However, these kinds of networks have become the bread and butter of online criminals. They know that a lot of Wi-Fi connections are unsecured at their core and that nobody bothers to protect them, making everyone who connects on these networks an easy target.
If your mobile device shows you that a network is unsecured, avoid using it. However, if you really want to use Wi-Fi, make sure that you get a VPN for your Android phone. A VPN provides you protection and privacy by encrypting the data you send and receive while on the web. This is a good tool to use even if you are not using Wi-Fi.
These are the essentials you have to do to ensure a certain level of security on your device. In the end, make sure that you don't postpone OS and app updates as they always have new security patches.