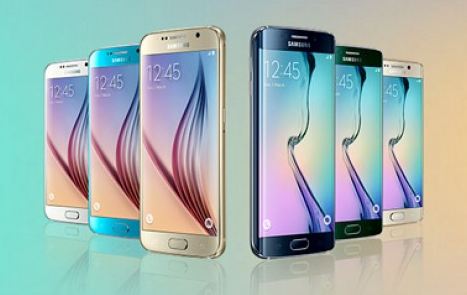 The infatuation towards the use of smart phones has been overwhelmingly increased within a few decades in other wise a technological boom. Hence, due to the competition around the world and increasing demand – there has been many giant phone manufacturers in the world. Amongst, Samsung based on South Korean has invariably attracted smartphone manufacturing production which has led to the identity of most prominent maker.

Despite, from the starting basic series now with advanced S series of phone manufacturing is now one of the top most inevitable products. Products include smartphones, tablets and phone based tablets with incentives as smartwatch were are the dominant and latest version.
Initially, these devices were based on customer interface (touchwiz) which is now replaced by windows 10 and will start functioning in the new end TabPro S of samsung galaxy. Further, it also runs on the android based operating system made from the tech giant Google. Based on the market analysis, it has been said that S series alone has 177 million products overall without considering recent version such as S6 & S7 and edge. Initially, the samsung galaxy series consist of S1, S2, S3, S4, S5, S6, S7 and S7 edge in the mobile smart phones.
The S1 of samsung galaxy series was onto the market during March 2010 and also made a start at the US tech arcade. This is the first step of galaxy which had achieved over 24 million products with span of three years competing other giants such as HTC, Apple and Motorola.
The remarkable features were four inch AMOLED display with dual storage capacity of 8 and 16 gigabytes as well as 0.3-megapixel primary camera. The phone was followed by S2 launched in 2011 at the world mobile congress which had upgraded versions of display (4.3 inch), dual core processor (1.2 GHz), RAM(1Gb) with primary camera of 8MP. Incredibly, this phone achieved around two-fold increase in the sales which is approximately ~40.2 million products and has received latest OS jelly bean form android. Further, the next version S3 has received roaring pre orders of around nine million before the launch indicating the progress towards success. However, this had marginal increase compared with previous version of S2 around 50 million units sold in 2013.
They have upgraded the version OS of ice-cream sandwich and was later to kitkat of android. The highlights were display 4.8 inch, with qualcomm processor and 1-2 GB ram, primary camera of 8 mega pixels and 2100mAh battery. The next version is S4 which had 5 inch display, qualcomm snapdragon quad core processor, 2 GB of RAM with primary camera ranged from 13 Mp and secondary of 2 Mp and battery power of 2600mAh. As a step further, it has also showed eye tracking, finger hovering and health related apps to attract more customers. However, the next version S5 has only processor modification to octa core from S4 which didn't reflect in the sales and also faced a reduction drastically in selling the phone.
This led to the new advanced version of S6 galaxy with premium stunning outlook. It is featured with display (5.1 inch), processor (64bit) Octa core 7, RAM (3 GB), primary camera (13 Mp) and secondary camera (5 Mp). Apart from the other series, notably samsung has not initiated in selling more units of S6 with changes in phone outlook edge and smooth curved leading to S6 edge. However, the feature hasn't changed a lot with much bigger screen display of 5.7 inches and RAM of 4GB.
The latest version of S7 has the same outlook and provided edge shape leading to S7 edge and has improved features compared to the overall series such as quick charge, 21 mp camera primary and 12 Mp secondary with dust and water resistance, battery of 3000 mAh , 3600 mAh with 4G network connectivity.
With all these samsung products, S7 has the edge with higher capabilities of predecessor compared with other ranging smartphones like I-phone and are still expected to give edge to other upcoming S series in near future.