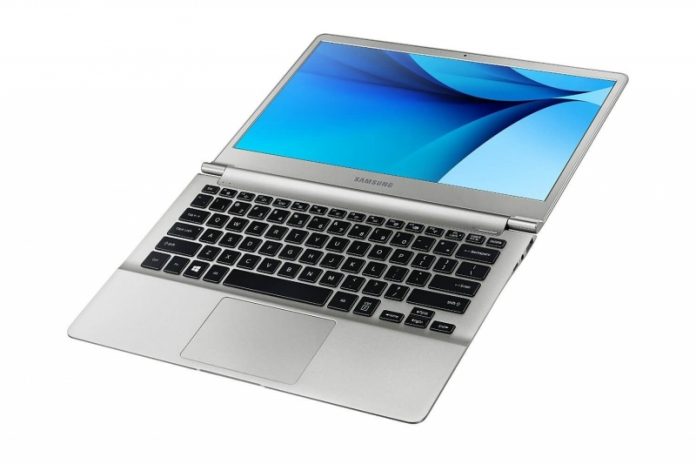 Bulky laptops or even any gadget for that matter would make the user uncomfortable. Laptops being slimmer and lighter have always been a buyer's dream. Let us now, check this new Samsung Notebook 9.
Laptops that released in recent times have always been less than 15 inches, but the Samsung has made this possible with its new Notebook 9.
Design:
The new Samsung has a bigger screen than the rest, and this allows you to have a better readability, unlike the rest with a smaller display. It allows you to keep yourself occupied for a longer time. It comes with a bigger screen and trackpad. It helps you type and scroll through with such features quicker. The trackpad is glass covered which makes it the finest is its design and is quick enough to respond to the actions, but when you put in more pressure, there is a bit of hook. The keyboard lacks response than the others it doesn't come with backlit.
This 15 inch comes with 1080 display, which is not great but can give you some sharp images. The detailing it can offer is higher than the rest, but it has more of hues in it blending towards orange and gold. It gives the screen improper color. The viewing is on the bang, though it has a greater angle even at 70 degrees.
Specifications:
Samsung Notebook comes with both sixth generation i5 and i7 processors and with either 4GB or 8GB RAM. The storage space provided is 128 or 256GB with Bluetooth 4.1 in it. The graphics aren't that great, Intel HD 520 Graphics are installed in it. So this is not what a gamer would prefer to have, whereas it performs higher tasks easily. The battery is on the okay side, which can last up to seven hours before it dies out, which might not be agreeable by few. It comes with one Type-C USB, Ethernet port, SD card slot, two USB (3.0) and one HDMI port. The device has no outlets for its heat to escape, but it has done quite well even at higher end tasks.
The i7 processor will never be on the slower side, but might be a lag when you occasionally have a greater workload. The notebook beats its rivals in this aspect of higher performance. The webcam is also something; we want to have a look on with its 720p. It clicks pictures with greater clarity and precision. There is complaints what so ever with the camera.
The main disadvantage is that it comes with the dual core which has the least performance whereas the rest powered with Quadcore. The Solid state drive speed is also on the slower side than the rest.
Conclusion:
The Samsung notebook is not the powerful among the lot, but being light and slimmer, you might consider it be an option. The pricing also being an important aspect, it might not be best of the lot but it offers decent amount of features at this price.