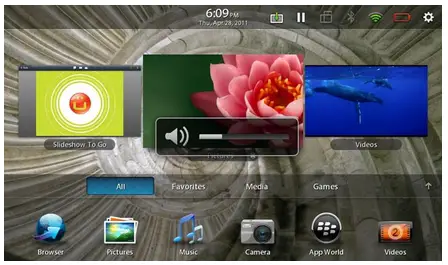 BlackBerry PlayBook Review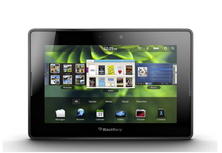 BlackBerry has launched its new Tablet PC "BlackBerry PlayBook" which is getting much popular because of its small size and good features. It has fewer applications available in its new OS as compared to Android and OSi but people prefer it for its design, interface and screen quality. Also it is good in performing multitasks which is a new thing in blackberry brand. It is based on QNX OS and Dual Core TI OMAP 4430.
Blackberry PlayBook is designed as a consumer device that offers good security features which appeal a traditional enterprise customer. It is up to you how you use your playbook but mostly it is used when you are on the go or in a meeting. Mostly the PlayBook is used for official works such as preparing and presenting a presentation, checking and composing emails, fixing appointments and so on. You can also watch movies, play games and do other traditional works that can be done on any other tablet.
The physical appearance of the PlayBook is really appealing. The logo at the back is really cool. It has nicely placed buttons on its side. It has two cameras which are subtly placed and can hardly be seen at first sight. The stereo speakers are also well integrated on the front side of the tablet. The PlayBook has no physical button on front side. You can access the user interface completely from its touch system. The physical power button is on the top and is a bit difficult to operate. you have to push it hard with your finger tip to switch on. Volume adjustment buttons are placed next to the power button.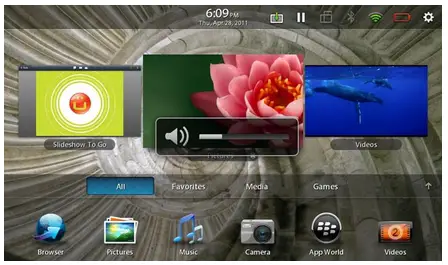 BlackBerry PlayBook is a thin, light, elegant and small in size tablet by RIM. It has high quality external design is thinner as compared to its competitor like Samsung Galaxy Tab.  It is good for reading books, watching movies when you are on the go.
BlackBerry PlayBook has a high quality display and bright colors. The LCD display RIM is using in blackberry looks very good. It is readable in direct sunlight also which is a very good point.
The PlayBook is an ideal tablet in terms of user interface. The touch interface is great. You can go to the home screen by only swiping vertically on the bottom. For new users, there is a user guide which shows you how it works. The overall look of PlayBook is very good. You can run 5-10 applications at the same time. It has a comfortable touch keyboard. Unfortunately, there is no auto-correction or auto-capitalization feature. Copy paste buttons can easily be operated and are easily accessible.
The PlayBook loads a webpage quickly, and it has web supported flash which works without jitter. This playbook can connect only through WiFi. You can connect it with TV screen through HDMI cable. It is not USB compatible. It is really good in performance. It ranks third.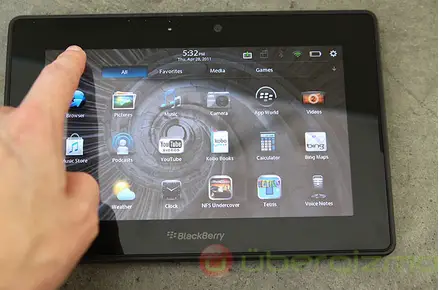 PlayBook has dual-core, 1GHz TI OMAP processor and 1GB of RAM and it comes with 16GB, 32BG, or 64GB of storage, with the smallest cost $499. It has camera of 5 megapixels and it displays 1080p video over HDMI. Its battery life is 7 hours. You get all these only for $499. It is small in size and also cheap compared to its competitors.