Cyber crimes are getting worse day by day. We still do not know the entire severity of these situations. Isn't it better that we protect our devices by taking preventive measures? Would you say antivirus is enough? No. Antivirus software solutions provide basic protection for our device. Invest a little more money and buy an internet security software. It provides protection against viruses, phishing (attempt to obtain sensitive information), spyware (attaining information about other computer activity), email attachments, etc. Firewall, parental control, control your devices against cyber-attacks.
What is the difference between antivirus and Internet security software?
• Antivirus warns about unsafe websites; Internet security blocks URLs.
• Antivirus protects from viruses; Internet security protects against entire malware.
• Antivirus does not have malicious website filter as Internet security does
Internet security suites can work on multiple programs in a single interface. Hence, it is called an Internet security suite. It is used for small businesses, personal use, dark web monitoring, password protection, etc.
Here is a list of top 10 best internet security software in the market currently –
1. Bitdefender Total Security
It could easily be the most loaded software with tons of features. It is an upgrade from Internet security and more expensive. If you have various platforms you work on, this is the one for you. It has applications on iOS and Android too. You can try the 30-day free trial option without having to give your payment details. It has features such as an email spam filter, parental controls to block the websites which could be harmful to the kids. The firewall has limitations as it may not be efficient for gamers, VPN users, who need control. The interface is easy, clean, especially if you are a Bitdefender Internet Security user, or there you could experience some learning curve there.
Special features –
• Ransomware (blocks access to the computer till a certain amount of money is paid) protection
• Webcam and microphone protection
• Safepay online banking protection
• It can cover up to 10 devices
2. Kaspersky Total Security
Total security is much better than Antivirus security as it has bonus features and better ones. It helps to stop the attempt of malware to install anything in your system. We know that most websites ask for our current location, or they ask for email id and some basic information, which could be an attempt to track our personal, sensitive information. This software can help avoid such suspicious activities. It works on Windows, Mac OS, Android, iOS, also gives you software updates, along with backup tools and powerful password manager.
Special features –
• Antiphishing (prevents unauthorized access to sensitive information
• Adaptive protection
• Safe kids module
• Powerful firewall
3. Norton 360 Deluxe
The basic interface is easy, with a money-back guarantee and free virus removal feature! All this is coming from one of the most reputed internet security software solution company! What could possibly be more enticing enough? It works on Windows OS although it lacks some features on Mac OS. You get GPS tracking on mobiles as well as parental control feature is excellent along with configuration with all devices through one web portal. This is a win-win situation for the family.
Special features –
• Unlimited VPN (virtual private network – protects from WIFI hackers, will not track internet usage)
• Dark web monitoring
• Online backup
• Powerful parental control
4. Trend Micro Maximum Security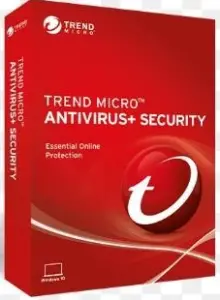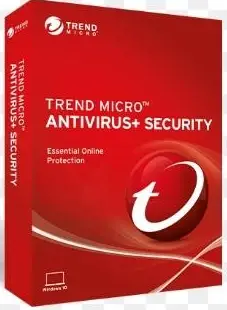 This is one user-friendly internet security suite for all beginners, though there is not much here for the experts. It has antivirus, antimalware features. The parental control feature is exceptional in this suite, along with safe web browsing. One disadvantage is it does not include a firewall, which is a common factor in almost all security suite. It provides social network security and not so strong PC maintenance features. It will protect all your passwords and important files.
Special features –
• Anti-spyware
• Identity theft prevention
• Multi-layered ransomware protection
• URL filter
5. McAfee Total Protection Multi-device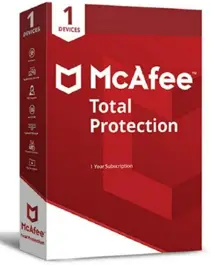 This is a trustworthy company and it is in the market for many years. It protects up to 5 devices, on Windows, Mac OS, smartphones, unlike Total Protection Individual that covers only one device. McAfee covers all the basic security protocols like antivirus, password manager, theft protection. Easy installation gives an upper hand over other security suites as it has detailed instructions. The parental control feature does not work on Mac devices. Although the interface could be a little tricky, it boosts the app performance and is relatively inexpensive.
Special features –
• Unlimited VPN
• Free 24*7 support
• Finger-print authentication or Face recognition
• True key identity manager
6. Webroot Internet Security Plus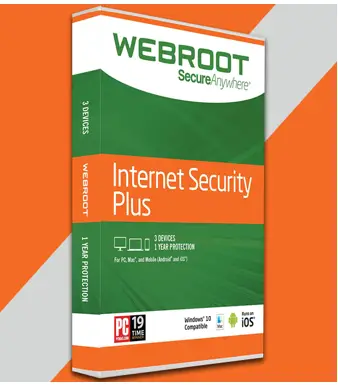 This one will take up the least amount of space as it is a cloud-based app, and has great parental control features. It warns the kids before opening a malicious website. It has all the basic features of cybersecurity and more. It is extremely fast-paced, one quality that some top software lack. It works on fully on Windows and Mac OS though, it lacks behind in iOS. Antivirus is not accurate although, for the most part, it is an all-rounder and value for money.
Special features –
• Light-weight software
• Quick scan
• LastPass password management
• Online banking protection
7. Avast Ultimate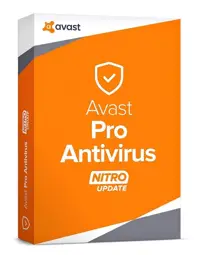 It filters all your emails, keeping your inbox clean and free. It can work on ten devices, maximum. It protects your PC from all the malicious threats. This software will make the experts happy, as it has many configuration options. The technical support is average, although you get a well-instructed manual. It is expensive, but it gives you extra protection in terms of ransomware, password protection, and secure browser. The PC performance is not up to the mark, all in all, it is a great deal.
Special feature –
• Full VPN
• Creates a safe environment for installation
• WIFI inspector
• Ransomware protection
8. Bullguard Premium Protection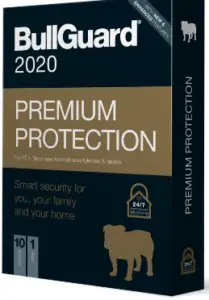 Interestingly, Bullguard logo is a bull dog, which symbolizes protection and ease of use of the software. It is a steal, as it costs lesser than most suites, and it has the most essentials tools you require without bombarding you with additional advanced tools. A vulnerability scanner, WIFI protection are some of the features that are the most basic but important ones. It has triple-layer security with advanced machine learning to protect you from future malware threats. It warns kids about potential threats while browsing websites.
Special features –
• Can cover 15 devices
• Game booster
• Advanced machine learning
• Built-in firewall
9. ESET Smart Security Premium
This software is your one solution for all your cyber security concerns. It deals with online banking security, parental control, anti-theft features. It has great password protection. As it is highly configurable, it is a bonus for experts, although it might be confusing for novices. It also works on Linux apart from other OS, which is a rare feature. It has network monitoring and protection, webcam protection, file encryption.
Special features –
• Network protection
• Good configuration system
• Scans USB when inserted
• Increases security for online banking
10. Panda Security

This lifts the restriction on the number of devices you can use as you can use it on an unlimited number of devices. It has basic feature, though not a lot of features. It is a good software to use at home. The interface is easy, an advantage for novices. The virus removal feature was a let-down, but you other features to look forward to. Anti-ransomware, identity theft protection, parental control are some more features provided by this tool. Concluding, we can say that this is one software if you have a large family and you need basic cyber protection.
Special features –
• Can connect unlimited devices
• Lightweight
• Helps protect credit card information
• Protection for Windows, Mac OS, Android devices.