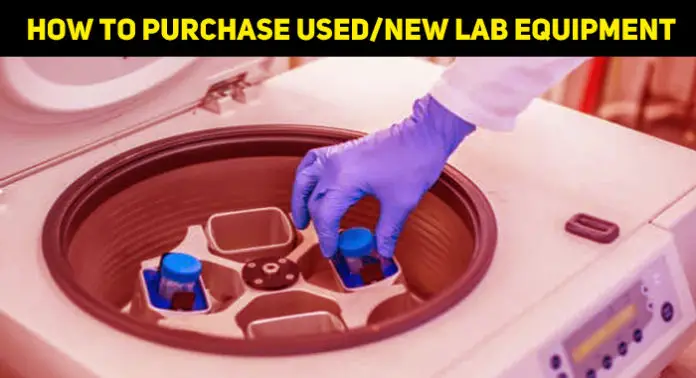 Purchasing lab equipment is similar to buying a vehicle from several makes and models and also several vendors. You still have the choice of buying new equipment or purchasing used equipment to save money. Although there are some drawbacks while purchasing used equipment, understanding what to look for and asking questions can help you minimize them. Before buying lab equipment, here are four items that you should think about before buying.
Determine what equipment you'll need
One of the 1st items to consider while purchasing a new vehicle is whether you need a car, truck, or SUV. Similarly, before you start looking for lab equipment, you must know precisely what you need. Consider if you require a particular brand or model, as well as the features that are required for your lab's study. Before you start shopping, you should have a clear idea of what you want and what you need.
Find out what vendor options are available to You
Manufacturers such as https://www.agilent.com/en/product/molecular-spectroscopy and third-party suppliers to online auction platforms are among the lab equipment vendors. When you purchase directly from the manufacturer, you're usually getting new equipment with a warranty and service contract.
The manufacturer can also provide discounted prices on retired, recycled, or demo versions. One of the most significant advantages of buying directly from the manufacturer is that they know everything about their instruments and offer the most information and help.
Some market both used and new equipment from a range of brands when it comes to third-party retailers. This helps you to compare the features and prices of various instruments used in your lab for the same tasks. A warranty and service contract may be included with the purchase from a third-party vendor.
Maintenance
Will your equipment need to be serviced regularly? If so, will internal maintenance staff handle it, or will a more skilled technician be required? Some manufacturers have service technicians who have been certified by them. Your supplier should assist you in locating these technicians so that your equipment can be serviced. Ensure you look into the warranty servicing requirements; in some instances, the warranty can be voided if an authorized servicing technician doesn't service the equipment regularly.
Cost
Although many would argue that price should be the most critical factor in the decision-making process, you can also consider a few other factors. Keep in mind that the equipment's purchase price is not the actual cost of ownership. Installation costs, operational costs, maintenance costs, and even factors like user efficiency contribute to the total cost of ownership over the product's lifespan. The Total Cost of Ownership (TCO) can be compared to the Total benefits of ownership (TBO), which considers how much money the company can make from buying the equipment.
Hopefully, this guide will help you streamline your decision-making process and substantially reduce the buying cycle. Look for suppliers that you can trust and genuine in their approaches, such as agilant.com/en/product/molecular-spectroscopy and others; it will make your life a lot simpler now and in the future.