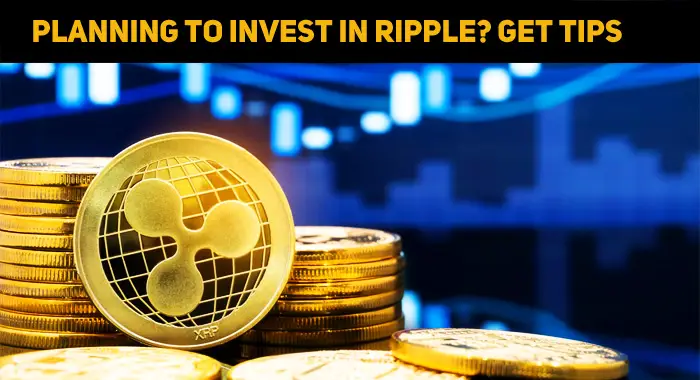 Millions of people are exploring the crypto space in hopes of growing their assets. If you've heard of successful investors, you wouldn't be surprised why this investment platform keeps taking on new heights.
More and more cryptocurrencies and exchange platforms are entering the industry. This gives everyone more options and an opportunity to diversify their investments. One of the famous names in the crypto market today is Ripple. It has become popular as both a cryptocurrency and a platform.
Ripple is a company, and XRP is their native coin. Compared with other online trading platforms, this allows quick and cheap digital transactions. You can also purchase the asset on various exchanges, such as GateHub, Kraken, and Bitstamp. If that sounds great to you, then perhaps considering Ripple as your next crypto investment is the way to go.
Before investing in Ripple, though, it's always wise to understand the fundamental and technical aspects of the platform. Learn more on membrana.io. Ripple has built its name, and you'll know why it's the promising crypto by understanding the facts below. You can get started with your Ripple investment once things are fully understood.
Ripple as a Platform and Cryptocurrency
Like other popular names in the crypto industry, Ripple also started at the bottom until it was wisely invested. Some financial institutions and analysts forecasted that this network has a promising future. Particularly, they think that its global liquidity will increase by allowing transfers worldwide. More investors might consider joining the platform since it has fast and cheap transactions.
Compared with Bitcoin and other decentralized cryptocurrencies, XRP is dependent on a consensus mechanism that a limited group of bank-owned servers controls to validate transactions. XRP is the eighth-largest cryptocurrency with a market cap of almost $40 billion as of December 2021.
Buying XRP on a Crypto Exchange
You can buy XRP using fiat currency and other cryptos like Bitcoin on several crypto exchanges. As of the last quarter of 2021, the following exchanges offer XRP trading pairs: Binance, Coinbase, FTX, Bitstamp, Gemini, and many others. This platform also has a ledger with a built-in decentralized exchange, allowing you to trade XRP with other digital assets.
Distinct Features of Ripple Network
As you study the profitability of Ripple as an investment platform, it is best to consider the unique features that set it apart from others. Some of the interesting facts that you might come to know are given below:
Ripple is an open-source and decentralized platform that helps transfer fiat currencies or other cryptocurrencies.
Ripple serves as a medium of exchange, remittance system, and international payment settlement.
Ripple has a unique protocol to ensure instant, secure, and almost free global money operations regardless of the amount.
Ripple's XRP cryptocurrency is created by a less complicated method of mining.
Pros and Cons of Ripple
Like other investment platforms, there are also pros and cons to Ripple. By analyzing both sides of the coin, you'll be able to make a sound decision whether or not to pursue this investment opportunity.
Pros:
Ripple is a versatile exchange network. It processes transactions using XRP and also other cryptos, fiat currencies, and commodities.
Ripple imposes lower fees. You can complete a transaction on the Ripple network with only 0.0001 XRP.
Ripple offers quick settlement of transactions. Confirmations on the platform are incredibly fast, usually taking only four to five seconds, compared to potentially hours it takes to verify Bitcoin transactions.
Ripple is used by large financial institutions. This demonstrates that Ripple has gained wider institutional market adoption than most cryptocurrencies.
Cons:
Ripple has an ample pre-mined XRP supply. This means that large quantities of Ripple supply may get introduced at unfavorable times, affecting the value of XRP.
Ripple is somewhat centralized. It's surprising since cryptocurrencies have become popular for being decentralized. But this platform has a default list of validators that defy the established system of the market.
Ripple faces delistings due to lawsuits. The SEC filed a lawsuit against Ripple in 2020, alleging that the company should have registered XRP as a security. Until this matter gets resolved, this could largely impact the institutional use of this system.
How to Use Ripple and XRP
You can conduct trading transactions on the Ripple network like other online platforms. Its cryptocurrency, XRP, can also be used like any other digital currency. Whether you want to join crypto trading and invest in your fund, Ripple and XRP can be used for such purposes.
If you want to swap USD for other fiat currencies, you should first exchange the money for XRP on the Ripple network. Once the exchange is made, you can buy another currency. You no longer need to process currency exchange through a bank or money-changing exchange. This is a much faster and cheaper approach than paying higher fees on banks and money remittance options.
Final Thoughts!
Ripple is another good investment option you can consider as you explore the crypto market. But like other crypto platforms, it also comes with risks. You have to weigh the pros and cons to make a sound decision. As illustrated in the preceding facts, this platform and cryptocurrency are different in that it's somewhat centralized. Probably it's more favorable to know how this kind of protocol can affect you as an investor.
As a rule of thumb, you have to invest only the amount you're willing to lose. No matter how promising the returns, don't go beyond your risk tolerance level. Ripple is facing a lawsuit is another thing that you should consider. It essentially revolves around managing the risks and advancing your financial targets.
Regardless of your goals, what would matter is how you play by the rules. You have to remain prudent and smart as you conduct financial transactions on any crypto platform. Don't invest just because it's widely accepted and popular – do it because that's what the facts are telling you.