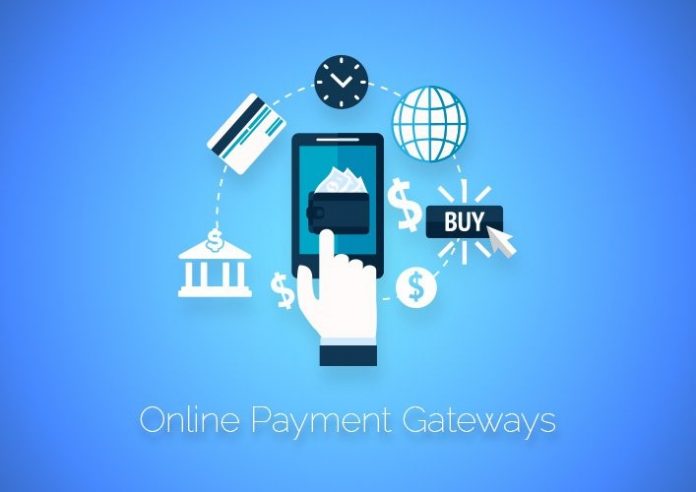 Payment gateway is a platform where or service where that authorize the credit or any other form of electronic payments like credit card, debit card, cash card or net banking etc. to make transactions in a safe and secure way likewise of banks only the mode of transfer is done in electronic form as compare to those of offline mode where one has to provide the cash and then complete the transaction/transfer. This technology is widely accepted in various organizations and well-established business also these are used for some small entrepreneur businesses.
A payment gateway can be defined as a middleman between which provide a platform for the payee and receiver that is between bank and merchant website or mobile application. When a user wants to make some payments or transactions through the payment gateway website or mobile application the merchant website will send the card information to gateway, now it the gateway will confirm the validity of the details provide with the bank and then the required amount for the transaction attempted to transfer from user's account to the merchant's account.
The function of these payment gateways are: –
To check and verify the customer's card details in a safe & secure way.
Make sure that the funds are available for the transaction.
Last but not the least gets you paid.
List of famous payment gateways across the globe: –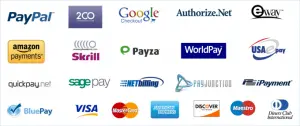 A payment gateway is a service which offers you to authorize credit card details and payments for online and offline businesses. It is similar to direct sales which occur at any sale terminal in a shop or restaurant. It enables your customer to submit their credit card details and then pay securely in case of shortage of cash. The payment gateway will now inform you about the charges whether it has been approved by the cardholder's bank or not and then submits your charges to get settled. The full and final will be after the deduction from the customer's credit/debit card account and gets deposited into yours/merchant account.
This system is very useful towards the developing countries like India where cashless transactions are push as an initiative to become a part of contribution towards the nation economy which could become cashless.
Few important FAQS about payment gateways are as follows: –
How does a payment gateway work?
The payment gateway works on four very simple steps
Data collection
Customer will first choose the product or service he/she wishes to purchase and then enters his/her credit/debit card details onto the payment page now this information is then send towards your payment gateway.
Authentication of details
The payment gateway will verify the information by sending it to your bank account by a secure link.
  3. Authorisationof details
This step is to ensure that your sales have been approve and now you can deliver the product.
  4. Final settlement
The transactions data is first verify by the bank of the particular sales and the money against that is submitted to your bank account depending upon your gateway.
Things require before having a payment gateway for your business.
Before you start taking any payments with a payment gateway below points is mandatory:
An Indian business bank account.
A business plan of yours with at least one page summary on your model what will you be doing.
A website with proper terms and conditions.
You must have a management account with profit & loss projection in coming next six months from the minimum side.
Which payment gateway shoots my requirement?
To choose a payment gateway doesn't seem that easy but by below parameters, you can pick the best of all.
How soon are you to start accepting payments from your customers?
How much amount are you planning to spend on a payment gateway?
How early you're planning to start receiving funds from your sales?
Does the payment gateway offer international payments?
How secure is your payment gateway?
What is the level of support you're expecting from your payment gateway and what level of support is your payment gateway offering?
What are the types of cards your Payment Gateway is accepting?