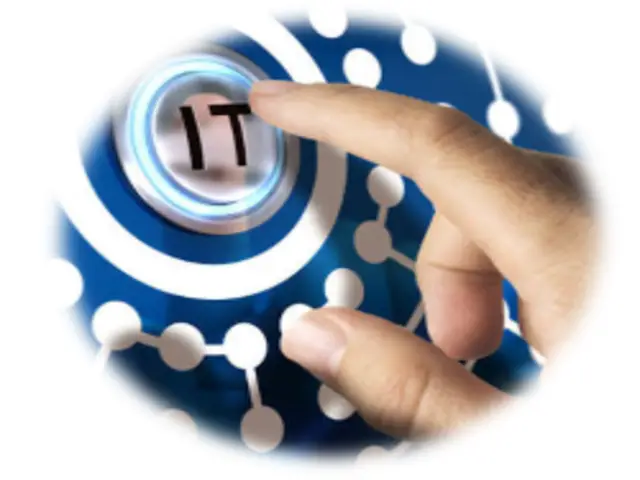 The IT sector, that is, the Information technology sector, is the most briskly expanding and growing sector of the economy of any developed and developing the country. The IT sector covers almost all the articulations of an economy. Information technology as we all know is whole and solely about the computer applications and networks. It is the operation of technology to hoard, study, mold, transmit and retrieve data through various computerized programs. Information technology, in the modern day context, is widely utilized in the businesses and enterprises for various programming and technology-based works and operations. It has become a very vital process to store, study, analyze and process different types of data in the everyday capital workings of an organization.
With the speedy advancement of information technology sector, many IT operations are being outsourced for expertise and specialization purposes, to other outsourcing service providing companies with many businesses and organizations. And with the new trend of outsourcing of software services, manifold outsourcing service companies are being rooted. These outsourcing companies provide innumerable software and consultancy services to their clients, related to information technology and software services.
Information technology outsourcing is referred to the process where a company outsources or delegates its computer or internet or IT related work, to other companies, which are specialized in performing or doing those works. The outsourcing of information technology related operations is a part of business process outsourcing. There are innumerable companies which take the task of performing the operations that are outsourced to their clients, to them.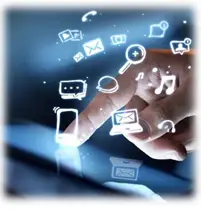 Top 10 IT Outsourcing Service Providers
According to various surveys, the top 10 IT service providers are listed by the Everest Group. Everest group has ranked these companies on different parameters of performance. The top 10 companies are listed below:
Accenture
Cognizant
IBM
Tata Consultancy Services
Wipro
HCL
Capgemini
CSC
 Infosys
Atos
Outsourcing of the IT-related operations is gaining innumerable attention at the business point of view, because, through outsourcing an enterprise is able to find best solutions for their needs, that too, with a click and can avail the expertise of professionals in that particular field, without requiring to hire employees and incurring cost for that specific work or task. Businesses and enterprises regard outsourcing of software services advantageous to them, as, it benefits them by major cost benedictions.
Outsourcing of operations and tasks makes it easier to reduce or cut down the workload of a business organization. It also benefits a company in the reduction of cost and also provides expertise in the particular work that has been outsourced. IT department is the most vital department of a business enterprise and every company requires the best IT solutions when it comes to information technology. In this neoteric era, where everything and everyone is transforming into digitalization, the need and use of information technology have grown and expanded.
Therefore, to enjoy and avail the best software services, every company, that can afford, is ready to outsource its IT operations, to the specialized service providing companies.
Outsourcing came as a blessing and it grew briskly in the year 2015. It emerged as a new business strategy.
Benefits of IT Outsourcing
Outsourcing of IT services provides innumerable benefits to the business enterprises. It is a boon to many businesses. Some of the benefits availed by a company through outsourcing its technology-related functions are,
• It saves money and reduces costs-: when a company outsources its operations, it converts their fixed costs into variable costs and, thus it lessens the burden of fixed expenditure and the enterprise has more capital for other considerable projects.
• Provides expertise-: when a work is outsourced to another company, it is ensured that the work will be performed or carried out by professionals and best results will be generated.
• Ensures specialization-: the outsourcing service providing companies bestow their specialized operations to their clients which prove to be a boon for the company.
• Acceleration of efficiency-: the companies which do all their IT-related operations themselves, internally, are exposed to, much higher costs and time-consuming processes, but, through outsourcing of work, a company becomes more efficient, as, it does not have to waste its time, energy and money.
• Benefits of new technology-: the companies providing outsourcing services, comes with new and better solutions with upgraded technologies, hence, the enterprises which outsource their operations to a well-established and developed outsourcing company, avail the benefits of new technologies.
• Security-: the information technology related security is also provided by the outsourcing service providing companies.
Risks of IT Outsourcing
Every benefit comes with a risk. So, with the various benefits of outsourcing IT operations, there are several risks too, which follow the outsourcing processes, some of them are:
• It is not an easy task to perform. The businessman has to find the best outsourcing agency with affordable costs.
• Through outsourcing its operations, a company loses some of its control on them; the control is transferred to the company to which the task is outsourced.
• Many times the vendor of expertise can fail, delivering in the specialization that has been ensured to the client.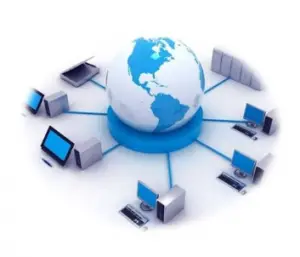 So, with this note, it is clear that outsourcing refers to the transfer of a task or work to another company, with specialized expertise. The outsourcing of IT operations is growing and expanding with the passage of time and has vastly grown over years. It is a blessing to many companies and enterprises, but it comes with some risks too. So, it is in the context of every business, to carefully examine and choose the best and affordable outsourcing services.