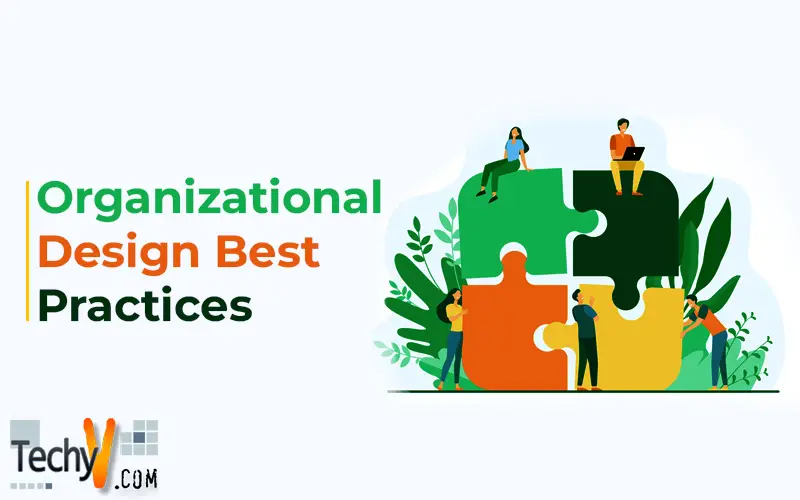 People often underestimate the job of owning a business or running one. It is not just about wearing office wear and sitting at a desk and being busy with laptops. Running your own business implies building things from ground level, and sometimes even with nothing.
Among the many difficult things that a business person has to think of for running their business, organizational design is one. This determinant is one of the prime factors that decide how well your business will run and is essential.
Today, we will look at a few of the best practices that business people are advised to follow when it comes to organizational design. Let us take a look.
Avoid strict specifications
The prime thing you should keep in mind while planning your organizational design is not getting too much into the specifications. Keep in mind that as much as the design matters for your business's efficient working, it is the employees' capability to work that will matter the most.
Thus, you would not want to put in too many specifications in the organizational design that will restrict their working ability or their operations' flexibility. Specify what needs to be done, but not too much about how it should be done.
The right information to the correct location
Your organizational device should be such that it helps you operate quickly, efficiently, and without wasting any unnecessary resources or time.
Thus, build a design with accurate information flowing to the proper location from where immediate actions could be taken.
If the information is sent through a complicated process, it might have wasted too much time or might even become useless by the time it reaches the designated location.
Having the information reach the right department will ensure immediate action and involve only those who should be involved.
Designing the right job roles
Your organizational design also asks you to create job roles for your employees. Here, it is advised that you design engaging job roles. Keeping in mind that organizational structures are also a type of social system, you would want to develop roles that promote engagement.
You would want to give your employees roles that they would be willing to take on because they are getting something of equal value in return.
Build System Awareness
Lastly, you would want to build a design that is more than just a system, but a network that is alive and has the capability of changing and adapting on its own as time changes. And that can only happen if the people involved in the system are fully aware of what the system is all about.
Therefore, building awareness of the system is essential. This promotes self-sufficiency, flexibility within the system, and efficiency of the workflow.
Creating the perfect organizational designs for your company that will help it operate at its best is quite a hard task. Therefore, if you need professional help, you may take Organizational Design Consulting for better and more sophisticated designs perfect for your business.