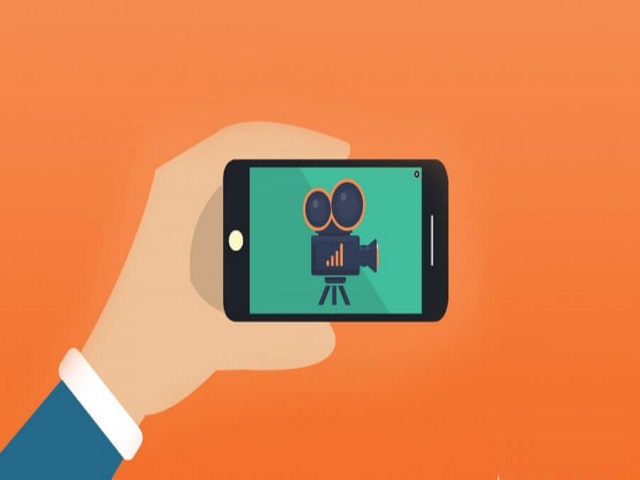 Programmatic advertising continues to be a favorite weapon in the marketer's arsenal for its ability to target more granular customer segments and reach users at scale with relevant messaging.
And to capture more mobile users' attention and generate active installs, more brands are experimenting with programmatic video advertising along with their regular in-app display ads.

Per Statista, U.S. programmatic video advertising spend reached $10 billion in 2017 and is forecasted to surpass $19 billion by 2020. With more spend comes more competition, though. Today's users want brands to engage them, but only with high-quality messaging, that speaks to their needs and interests.
This is why it's so essential to optimize mobile video ads for programmatic advertising. Let's discuss key optimization areas to keep in mind.
Mobile Video Advertising Variables
To properly optimize your mobile video ads, you need to first understand your video presentation options. Video ads can be optimized to display vertically or horizontally, can be as short as five seconds or as long as a minute, though keep in mind that users can skip any ads that are at least 30 seconds long. Then there are choices like aspect ratio and video resolution, call-to-action fonts, background audio and frames per second.
It might go without saying, but regardless of the style or concept of your video ad, incorporating unique visuals is a must. If this all sounds like a lot to juggle, it is! And unlike adding an image to a tweet, there's aren't uniform guidelines for mobile video ad optimization.
Video Ad Methodology: Mobile-First, Channel-Specific, Transparent Always
It's easy to get bogged down with all the optimization choices to make, and to an extent, you should. The details dictating how mobile video ads reach your users is a big deal. However, be careful not to lose sight of the overall goals in the process.
You're serving mobile ads, so you need to think critically about where your users might be and how they're using their phone when your ad reaches them. Unfortunately, not every user is lying in a hammock with nothing to do on a beautiful day, content to let video ads play out in their entirety for sheer curiosity. In the real world, users are on-the-go, pressed for time, and unwilling to lend one second more to an ad than their natural engagement seeks.
Video advertising needs to mesh with a user's mobile browsing experience, whether their device is a tablet or mobile phone, and their medium social media, YouTube, or in-app. When you're just starting to develop video ads, keep things simple. You may have an interesting concept, but if the production scale is too costly or time-consuming, you're better off sticking to a transparent breakdown of the experience and unique value your app offers. Once you've found a winning recipe, you can heighten your production value if you think it'll generate more engagement and conversions.
A/B Test, A Lot!
Deciding on the various details of your video ads doesn't mean your job is done. An advantage of programmatic advertising is its scaling potential, which not only allows marketers to reach more users but tests their efforts in a bigger sample size and gains valuable data. This is why it's important to pin different styles of ads against each other to see what's resonating with users most.
For example, users primarily hold their phones vertically (94 percent) whereas only 46 percent of users hold their tablets in portrait mode — though that number increases with smaller tablets.
Then there's sound. Many users browse with their sound off, so whether you include audio or not, your ad should be able to compel without the use of sound. Test ads with sound and no sound to see what works with your audience segments.
You'll also want to weigh video ad lengths against each other. As mentioned above, 15-second ads aren't skippable, maximizing your reach if you can abbreviate your messaging in a powerful way. But you should still develop 30-second advertisements as well. Even though users can skip your ad after five seconds, that introductory period serves as a testing ground in itself. Engage the viewer right off the bat, giving them a reason to continue watching. If most users are skipping your ads in the first five seconds, then that's probably a sign to get back to the drawing board.
If this all sounds a tad complicated – well, it can be. Companies without the bandwidth to continually test all these ad variations benefit from benefit from mobile video advertising companies that offer demand-side platforms (DSP) and A/B testing via machine learning algorithms. There are endless details and nuances to test in mobile video programmatic. AI allows brands to simultaneously run and test their video ads to ensure they're serving the best format variations for the intended user, device and medium.
Programmatic video advertising is evolving more each day, offering brands a less intrusive advertising method that can scale to reach various segments of their customer base. Remember to give users a transparent presentation of your app, including multiple types of ad variation inventory with your DSP, and let the A/B data guide your efforts from there.