Technology has changed everything into a succeeding from its preceding's. The best result is seen in the education system as we know that we have ample of opportunities today to get the desired knowledge & its degree by both offline and online methodology.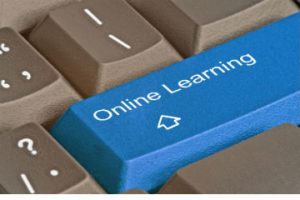 Education is a proven method to get growth in life and society. As India is considered a new and young country with a mostly population between the age group of 19-35 years as per the latest reports, India needs to advance its traditional way of the education system to overcome the backlogs and match with the current category of developing nations.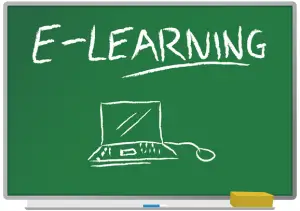 The traditional system has many loopholes and hurdles which create hindrance to the students while having its access and managing the cost. This is discussed several times on a broader level at various national TV across the country also this becomes more difficult for the students coming from lower tier schools & colleges as they are not that compatible with the modern uses. Looking at the issues government has taken few steps towards it like distance education to reach far ends. But if we look on the distance learning program we find its quality not up to the mark. Another thing which could be possible is the promotion of Edtech, Edtech is the technology which can change the way of traditional education to modern online learning systems as it is replacing globally.
The online learning courses is a very helpful method for both employed and not employed as one can take as per its choice required along with time. Moreover with an increase in demand for high skills at different levels students as well as working professionals rushed towards the new E-learning. As per the survey was done this year increasing interest towards online learning has tremendous rise with some 15 million in 2014 to 35 million. Also, it has been notice that there this particular industry is attracting huge numbers of investors towards it as the industry is back by a large number of interested users.
This step has an adverse effect towards the Indian economy as mentioned below: –
The number of internet users has increased who are focusing on digital and social media.
A number of Indian students are now able to pursue higher studies at low cost like NPTEL
International online educational companies have invested in Indian start-ups.
Impressive growth in the number of students enrolling for an online education system which means more opportunity for both students as well as service providers towards maintaining the quality of learning.
It pushes the digitalization and promotes the uses of mobile based learning platforms.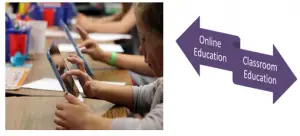 The flow chart below will show you the path to reach your goal from beginning till destination with an online education program.
The transformation of the educational system to an online model will change the whole scenario of learning into a new experience. This system has the potential to educate some precious courses like MBA, Engineering, soft skills, project management, digital marketing, etc. All it need to do is maintain the quality to deliver high-end education with low cost. Things needed to take care and not to avoid strictly are: –
Learning outcomes should not be poor
The course completion rate should be high
Less number of assessments and few feedbacks should be avoid.
Practical approaches should not be ignore only theoretical approaches will not do.
The above points once taken in full consideration will result in a revolution towards a new era of the education system that is online education will be a new way to learn and earn.