Television now plays a vital part in our lives. In the modernise technology, television also came to a whole new level. After the LCD and LED technology, LG has added another option in the world of television. With the launch of LG's new OLED television, the world is going to experience another change in the box.
What is OLED?
OLED stands for Organic Light-Emitting Diodes. To create images on TV, it needs the colours green, red, and blue. OLED will make these colours glow. It puts electricity through those materials that help the colours glow more.
OLED television sets are  lighter, efficient, thinner, and high performance. LG and Samsung are the two main competitors in producing OLED televisions; LG nailed it to the CES competition.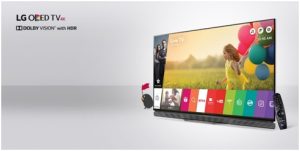 Features of LG'S OLED Television:
The pixels in OLED is illuminated individually. It can dim, brighten, and power off to make you experience the feature of perfect black. In simple words, OLED television has the perfect ratio of contrasts between darkest and lightest areas on your television screen. The ideal ratio is essential when getting a high-resolution, realistic image, and an ideal detail of light and shadow for your image. Also, the self-lighting feature helps your OLED to on and off individually.
LG's OLED television matches the vast range of colour display you can now see in a movie and can only experience it at a theatre. But with OLED TV set, you can feel the same by sitting in your bedroom or drawing room.
With Ultra High Definition Premium certificate, LG'S OLED television gives you a high-range dynamic picture that also supports Dolby display. The HDR feature shows the brightest and darkest effects of a picture, and you can get a cinematic view of your television. The WRGB panel provides colour subpixels of 33-Million which is 27-Million more than what we get in an HD quality display.
The wide angle of the television distributes the effects of a picture equally. So even when you are sitting in a corner, you can have an ideal vision.
Both flat and curved screens are available in different sizes. This slim-fit television set will surely go anywhere in your home and will match with your interior design. This OLED TV uses the feature of the 3D glass technology.
With a Harman Kardon sound bar, you can get a theater-like feel in your house.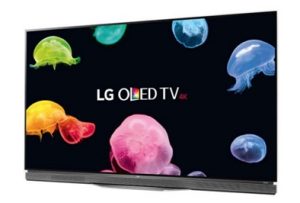 With 4k resolution which given vivid details of a picture even in a close view, crystal clear clarity and self-lighting display, LG OLED is surely a revolutionary invention.This OLED box also contains Smart TV feature, including mobile connectivity.
OLED Models with their corresponding screen sizes:
Signature G6- 65" and 77"; Glass Picture
E6P- 55" and 65"; Glass Picture
C6P- 55" and 65"; Curved
B6p- 55" and 65"; Flat
The starting price of this TV set is 3,84,900/- for 55" screen and 5,79,900/- for 65".