Norton Core: The Future of WiFi
As we all know, Norton is a popular name for security software; but now, the company has made a big leap and decided to produce hardware too. During the recent CES 2017, Symantec, its parent company, has announced the Norton Core, their first ever home router. It is a solid dome-shaped device, packed with a dual-core 1.7GHz processor, 4GB of flash memory, and 1GB of system memory. Symantec added more memory and storage than the common routers to ensure excellent performance for both Wi-Fi and security features.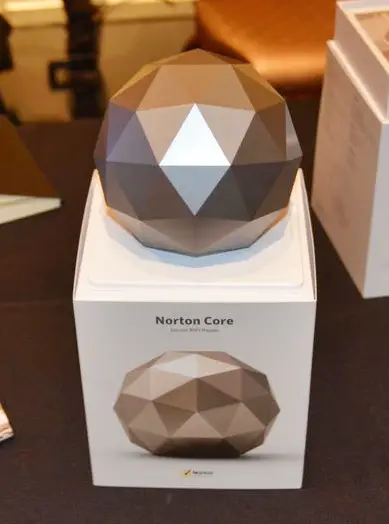 The Norton Core supports the new Wi-Fi standard of 4×4 AC2600 and transmits at both 2.4GHz and 5GHz, which means, every connected device guarantees the best available band. Norton Core also supports up to 2.5Gbps of speed, which ensures tremendously fast and lag-free gaming and 4K streaming. Technically, this router is capable of covering a home of around 3K and 5K square feet. Norton Core is also packed with four Gigabit LAN ports, and it is also mesh-ready, indicating that it can be used for home Wi-Fi network in the future.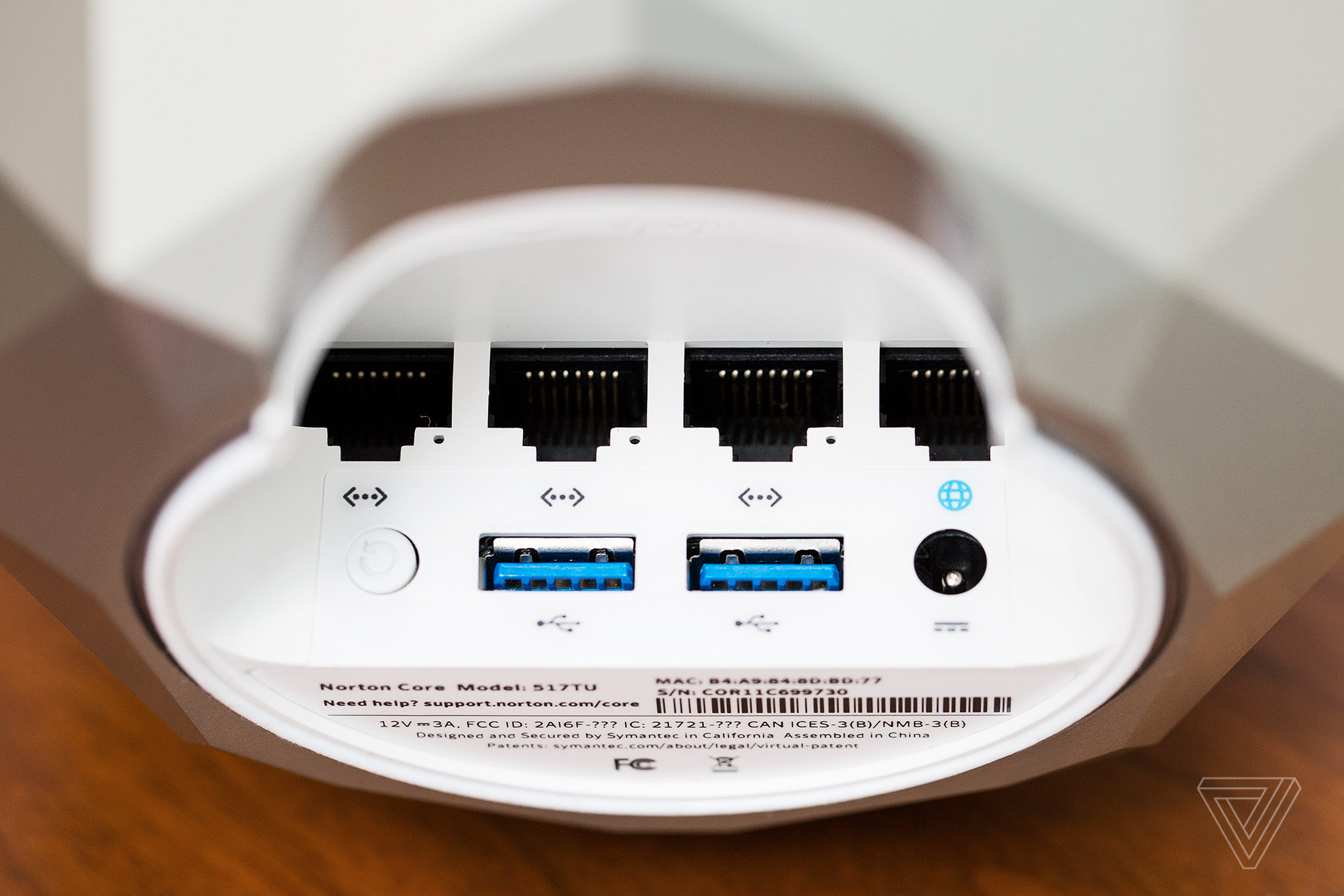 Norton Core is an app-enabled router, integrated with security to protect not just an individual computer, but your entire home. According to Symantec, Norton Core aims to protect (in real time) all the devices connected to it such as Windows PCs, Mac PCs, Smartphones, Tablets, and the Internet-of-Things (IoT) devices. The company also says that the Norton Core is supported by a team of security experts, who are continuously reviewing and eliminating cyber security attacks globally. Norton Core is receiving real-time updates about cybercrime and protection mechanisms to secure all the devices connected to it. Once a connected device got infected with malware, Norton Core will isolate it from other devices to avoid spreading of malware.
Norton Core has made the protection all-inclusive for home users. Through their mobile app, the user can be able to monitor the network and gaze the list of the online threats that Norton Core has blocked. They can also look at their home network's safety level; from 0 (most vulnerable) to 500 (safest). Through the app, the user can also pause all the networks connected to it, or they can even set their bed time, which will turn the connection off.
Considering the Norton Core's high-performance specifications, this device has sufficient processor power for running vigorous internal security checks. Patches are also automatically downloaded, which makes the device less vulnerable to attacks. Norton Core is available for pre-order now at $200. The regular price is $280, and they are giving $80 off until March 31. Included in the Norton Core package is a 1-year subscription of unlimited IoT devices, protection for all your home networks, and will allow you to connect up to 20 PCs, Mac PCs, Smartphones, and Tablets.
Norton has made a great move in shifting security scans from computer to a router. Though, it is completely inevitable, the Norton Core is probably one of the most interesting innovations today and let us all wait until Summer to see how we can implement this device and hope that this is really the future of WiFi.
Watch Norton Core in action: