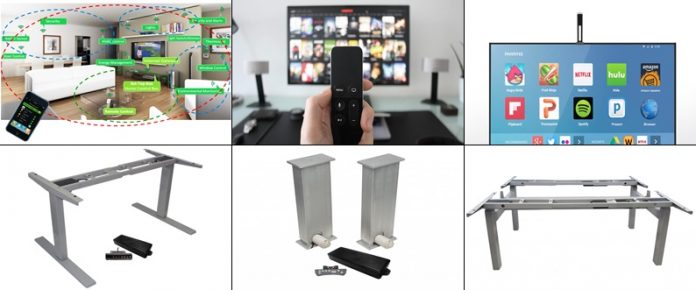 Introduction
Everyone can lose their remote control for TV at some point or another. It's almost a rite of passage at this point. Fortunately, recent technological breakthroughs claimed that any kind of everyday object can be turned into the hottest home automation and used as a remote. The new breakthroughs do not simply involve already existing objects; they are tied to specific movements, which scientists think people will be able to use to interact with their screens.
The Matchpoint technology, as its known, is something that works by using a webcam to display what the targets in a particular corner of the screen. It gives one target for each particular function, which someone using a screen might want to carry out when they are working, watching, or otherwise using the screen in question. The screen user can activate particular functions by using an object or part of their body in which they need to synchronize their movement with the movement of the particular target. However, when that is done, they can control what happens to the screen.
Body
Gesture control already exists in various forms, but where it is trained to look for specifics of various gestures, which are made by certain body parts. Matchpoint is not calibrated to look for specific gestures, neither made by specific hands or fists, but it is much more flexible in what it looks for. Matchpoint is on the lookout for its rotational movement and this doesn't only help people to use the technology because they can use it no matter what, but it also makes it easier to integrate the technology into everyday use.
Matchpoint doesn't require its users to learn specific movements or use specific objects as a remote control – anything goes, and anything can be used to serve the purpose it is being put to. Similarly, users can also change the object they use at any time. When people have chosen their target, whether it will be for channels or volume control, sliders appear on the screen and can be operated in much the same way when users move their chosen object in a particular way to make changes onscreen.
The Matchpoint technology can be used with more than just televisions; computer screens and tablets can also use it, which gives the people the option to pause tutorials and training videos of all kinds so that they can keep up with what is going on. The ability to use any object or hand gesture is something which comes in handy here, as it means that people do not need to put down their tools or other bits and pieces in order to manipulate the video. It also offers the ability to manipulate what is happening on screen either through a pointer of some kind or by using two hands or objects. This can be handy in a classroom situation.
There is no specifically complicated way to remove a short-term coupling between a screen and the object you are using to control it. Simply disrupt the connection by moving the object or body parts out of the screen's visual range.
While Matchpoint is notable for allowing people to use any object and gesture which they are currently capable of using to control their equipment, they also allow long-term approach; users can permanently link certain objects to their control systems to stand in for remotes. Anything can be used as a remote in this instance. Somebody who routinely loses their remotes might consider this as an option. There is also the possibility that Matchpoint will grow in popularity with people who, for whatever reason, are unable to use traditional remotes and pointers, and other similar control devices.
This type of spontaneous coupling between screen and objects is something which is seen as the next step in gesture control for home automation. It doesn't require learning on either side and it can also encompass a variety of objects or body parts, which vastly increases the user-friendliness of the various devices we have. Remote controls are now unlimited in what they can be, which is something that would come as a relief to anybody who knows the pain of being unable to switch channels and missing their favorite programme because of it.
 Conclusion
Gesture control technology has changed just as much as home automation has; where automation has gone from TV lift mechanism to smart homes.
Gesture control has gone from set objects and gestures to respond to anything that the user has in their hands. This type of gesture control is the future because it is much more freeing for people than its alternative. Having a set object to replace a remote control that can get lost makes no physical sense because that specific object can get lost too, and then the entire system is wasted. It is much more sensible and practical to have the system be controllable by anybody and anything which is handy, so long as it is in the visual range of the camera.