A New Generation of Phones : Sprint Phones
Anyone who has been using the Internet for a long time must have heard the word "Sprint Phone". But as a matter of fact, very few of us really know what Sprint Phones are and what the criteria for Sprint Phones are. First of all, let us discuss the Sprint Company itself. Sprint operates the third largest wireless telecommunication network in USA and is a part of the Sprint Nextel Group. Sprint is considered as the significant partner in the overall Internet backbone and is one of the most known global Internet carrier. In addition to all this, Sprint is also considered as a global leader in green technology and devices.
Sprint Phones are phones which satisfy a set of criteria and requirements ensuring the production of environment friendly devices. One of the things to be considered is that the product should be environmentally responsible and should also satisfy the set of environment specifications in its design, production and development. Any vendor or company that wants to use the Sprint logo with its phone needs to keep in mind these set of requirements while developing their new devices.
Some of the major requirements being categorized as a Sprint Phone includes:
Energy Efficiency
Management of the phone's lifecycle
Reduction in use of environmentally sensitive material
Sustainable packing and usage
Sprint demands these detailed requirements to be fulfilled within each area of the device and should help in promoting environment friendly practices. A quarterly evaluation of the different vendors of Sprint is done depending upon the specifications required by Sprint. These vendors are marked against every key factor and in short, a report card is prepared for all the vendors. Sprint is one of the leaders in the promotion of sustainable and more environment friendly accessories in the digital world.
Some of the goals mentioned in the Sprint agenda for promotion of green technologies includes following points.
Devices should be free of potentially hazardous material.
It should provide sustainable packaging.
The device should use minimum possible energy or should be self charging.
It should use standardized interface.
The extraction process of raw material should not cause harm or damage to the environment.
The device should be fully recyclable.
By now you would have an idea about the Sprint Phones and various criteria to be fulfilled for it. Now we are going to discuss some of the latest Sprint Phones that are receiving great response from the customers.
1. Samsung Epic 4G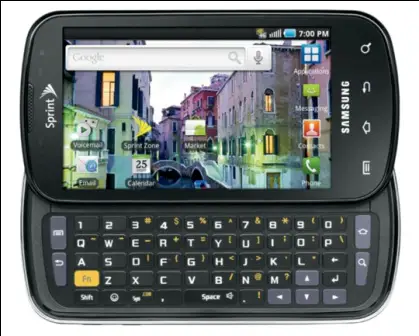 2. HTC EVO 3D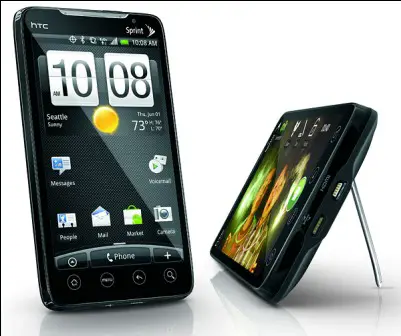 3. Samsung Nexus S 4G
The idea of Sprint Phone is not to have a phone with the highest or best specification but to classify whether it is more helpful to the environment and do not cause any harm to it. The phones listed above are built while considering these qualities and specifications which make them better phones. The leadership shown by Sprint in the area of green devices has received great support from different companies and we can expect much more additions in their vendor lists.