Counter-Strike: Global Offensive (CS:GO) has evolved from being a mere game to a cultural sensation, and the most popular skins CSGO has introduced play a significant role in this metamorphosis. These skins, while initially perceived as superficial embellishments, have grown into symbols of prestige, aspiration, and identity within the gaming community.
Beyond the scope of gameplay, these virtual artifacts have impacted economic systems, art, fashion, and more. This article delves deep into the world of CS:GO skins, unearthing their stories and their undeniable influence on gaming culture.
Intricately designed, backed by intriguing tales, and fervently sought after, CS:GO skins offer a kaleidoscope of insights into contemporary gaming's soul, encapsulating its ambitions, desires, and dreams.
A Glimpse Into The World Of CS:GO Skins
Introduced by Valve, weapon skins in CS:GO quickly transformed from optional in-game elements to a revolution that shaped player identities. These designs, ranging from flamboyantly colorful to exquisitely detailed, brought in an additional layer of personalization and flair to the game.
Their inception signaled a paradigm shift, morphing player perspectives on in-game aesthetics and setting the stage for a burgeoning virtual economy. Their allure was undeniable: each skin became a canvas, telling tales of battles fought, championships won, or simply the player's penchant for art.
Over time, the acquisition of a rare or popular skin transcended gameplay advantages. It became a matter of pride, a symbol of dedication, or even an investment strategy, molding an entirely new facet to the world of CS:GO.
Decoding The Allure Of The Most Popular Skins CS:GO Offers
Among the plethora of designs, certain skins have climbed to the zenith of popularity. Take, for instance, the AWP Dragon Lore. Its intricate design interwoven with mythical imagery has made it an icon in CS:GO circles. Similarly, the AK-47 Fire Serpent with its vibrant and ancient motifs represents a perfect blend of art and in-game utility.
However, it isn't just the design that elevates a skin's status. Often, it's the legends crafted around them. The M4A4 Howl became infamous due to its copyright controversy, eventually skyrocketing its demand and value. Such tales, intertwined with the skin's aesthetic appeal, cement its place in CS:GO lore.
The shimmering reflection of the Karambit Fade or the somber notes of the USP-S Orion aren't just visuals; they encapsulate stories, ambitions, and the very spirit of the CS:GO community.
The Essence Of Rarity: What Makes A CS:GO Skin Rare?
Rarity in the realm of CS:GO is a blend of design, drop probabilities, and narratives. Rare CS:GO skins often come with minute drop chances, making their acquisition an event of sheer luck, anticipation, and thrill. But their appeal doesn't stop there.
The intricate designs of these skins, often loaded with lore or cultural references, further their mystique. For instance, the Doppler knife skins, with their galaxy-themed designs, invoke both awe and envy, representing the vast universe of CS:GO.
Yet, it's vital to recognize that rarity doesn't always equate to popularity or value. It's the communal sentiment, the stories they spawn, and their place in CS:GO's dynamic history that truly determines a rare skin's worth.
Spotlight On The Elusive: Detailed Look At The Most Rare CS:GO Skins
Dwelling in the pantheon of CS:GO skins are legends that have achieved mythical status. The Souvenir AWP Dragon Lore, especially one dropped during a major tournament, carries with it tales of epic battles and unforgettable moments. Similarly, the Case Hardened skins, especially with a high percentage of blue, have collectors scrambling due to their unique patterns.
These most rare CS:GO skins are not just in-game items. They're relics, pieces of CS:GO's rich tapestry, each with its story of origin, evolution, and cultural impact. Possessing them isn't just about flaunting in-game; it's about holding onto a fragment of CS:GO's vast legacy.
The fervor surrounding these skins, be it due to their association with esports icons or their inherent beauty, cements their place in the annals of gaming history.
Cultural Impact And Beyond The Game
CS:GO skins, especially the most sought after, have spilled their influence well beyond the confines of the game. Mainstream artists have referenced them, influencers have showcased them, and they've even permeated the realms of fashion and design.
Entire merchandise lines, inspired by the most popular skins CS:GO has birthed, have found their way into global markets. Their designs have been flaunted in music videos, celebrated at conventions, and even replicated in real-life products.
This synergy between CS:GO skins and broader cultural spheres testifies to the game's monumental influence. It underscores the eroding boundaries between digital gaming and tangible culture, with CS:GO skins at the forefront of this evolution.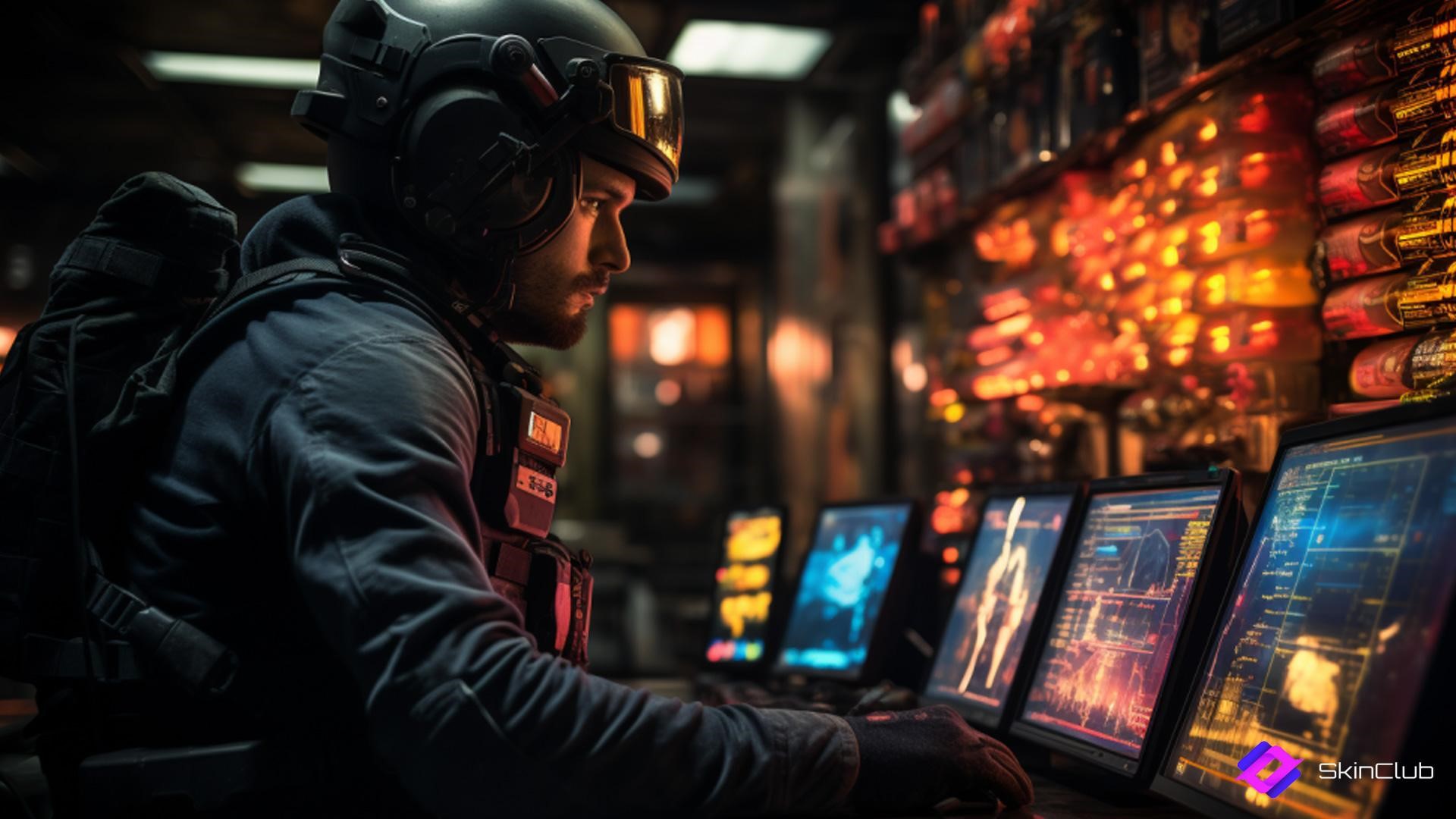 The Economics Of Skins: Trading, Betting, And The CS:GO Market
The trading arenas for CS:GO skins are buzzing hives of activity. Here, skins are more than just visual enhancements; they're assets, investments, and often, significant sources of income. The rise of third-party trading and betting sites has further amplified the economic weight of these virtual items.
From auctions that see rare CS:GO skins being sold for thousands of dollars to betting scandals that have rocked the community, the economic implications of these skins are vast and varied. Top traders, with their keen market sense and strategic foresight, often shape the value dynamics of popular skins.
As the in-game economy intertwines with real-world finances, the lines blur, painting a vivid picture of modern gaming's complexities, opportunities, and challenges.
Predicting The Future: Upcoming Trends In CS:GO Skins
The trajectory of CS:GO skins has been nothing short of phenomenal, but what does the future hold? With technological advancements, we might see even more immersive skin designs, possibly integrating elements like AR or 3D visuals. Esports' continuing growth will indubitably influence the prestige and narratives associated with future skins.
Collaborations with renowned artists or popular franchises might become more commonplace, as CS:GO seeks to further its cultural outreach. As the gaming community speculates and dreams, one thing remains certain: the most popular skins CS:GO will introduce in the future will continue to shape, reflect, and define gaming culture.
Conclusion
CS:GO, with its intricate tapestry of gameplay, art, economy, and culture, stands as a testament to modern gaming's richness. At the heart of this narrative are its skins, epitomizing the game's essence and its immeasurable impact on global culture. As players, collectors, and enthusiasts eagerly await what's next, these skins, both old and new, remain eternal symbols of a game that has forever changed the face of digital entertainment.