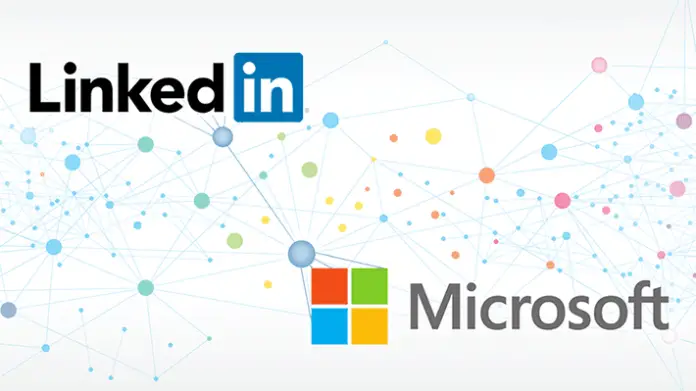 After six months of negotiations, the tech giant has finally closed the $26.2-Billion acquisition of LinkedIn; and now, Microsoft is officially the new owner of the business social networking site.
Last Thursday, both companies stated that their deal had closed; this is so far, Microsoft's biggest acquisition deal ever. According to Jeff Weiner's (the CEO of LinkedIn) blog post, they are confident that their decision to join forces with Microsoft will boost their mission to connect the professionals around the world. This way, they can be more productive and successful, and eventually, it will help in creating economic opportunity for all the members of the worldwide workforce.
Microsoft thinks that their deal with LinkedIn can assist them in their plans to become a key provider of cloud-based services, including Microsoft's Office 365. Microsoft and LinkedIn stated that they are planning to work together on machine learning, Artificial Intelligence, devices, cloud, and much more. According to Weiner, there will be no changes to LinkedIn services and that they will be sharing more information about their integration with Microsoft in the next few months.
Microsoft also outlined a set of integration scenarios that they had for LinkedIn including the following:
Implementation of the social network's notifications in the Action Center of Windows 10. This way, you will be notified when a stranger is attempting to connect with you.
Microsoft is also planning to integrate LinkedIn to some of their essential offerings, like adding features of the LinkedIn network to MS Outlook and other Office suite, including PowerPoint and Word.
Members can also find and apply jobs on LinkedIn as Microsoft will also enable drafting of resumes in MS Word.
The Enterprise LinkedIn Lookup will be powered by MS Office 365 and Active Directory (AD).
Through the amalgamation of Dynamics 365 and Sales Navigator, Microsoft will also redefine social selling.
Through the Windows ecosystem and MS Office 365, the LinkedIn Learning will be available.
and a lot more…
Microsoft and LinkedIn are also taking their steps to assist people in developing their new skills online, search for new jobs, connect and collaborate with their friends easily. But let's not forget the acquisition between Microsoft and Nokia in 2014 that failed to improve the standings of the latter in the Smartphone market. In Microsoft and LinkedIn working together, can they really change the way the world works?
Watch Satya Nadella and Jeff Weiner on Microsoft's acquisition of LinkedIn: