1. Cowon EM1 In-Ear Headphone:
These ear headphones will let you enjoy the music to its full. Cowon can be connected to you android/windows phones, laptops, iPad, etc. with ease. These are fitted and gold plated with 3.5 mm jack. They are tangle free as the cord is flat, with compact size. It has high 103dB per mW of sensitivity which will cause less distortion when listening music at high volumes and its powerful bass will not let the strength of your music go away. These ear headphones come with an impedance of 16 ohms and will cost you Rs.900.
2. JBL J03B Tempo Wired Headphones:
With smart design, these smartphones add fashion to you. They come with an adjustable ear cups made of soft material. You can tune it according to your choice while busy in work. Its drivers work brilliantly producing clear sounds. These earphones are made in such a way that they remain comfortable with the person wearing it. They are manufactured with 16 ohms of input impedance. You can connect it with your phone or laptop and play games with mesmerising game sound you will go into the world of game. The cost of these headphones is Rs. 1,200.
3. SkullcandyInk'd S2INCZ In-Ear Headphones:
Skull candy is well known for its ear headphones. To provide comfort fit, it is fitted with three different sizes of siliconegel earbuds. Skullcandy is made in such a way that they deliver the best sound. They are compact in size and do not get tangled, their stylish design enhances your outlook. These ear headphones will cost you Rs.599-5,999.
4. Sennheiser HD 201 Headphone:
These headphones are made to make your music love more as well as enhance your experience by providing a comfort zone. They can be easily connected to any music device. They have powerful bass and produces clear sounds. These are padded with soft material cups so that listening long hours of music won't affect your ears. They have 6.3 mm jack and will cost you Rs. 1,789.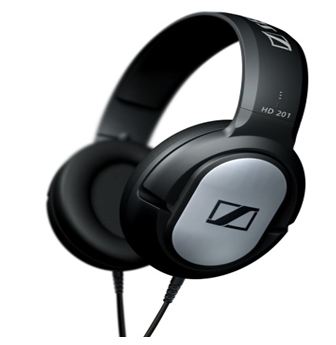 5. Sennheiser HD 202 II:
They are designed to fascinate your music world. They give the best ever experience of music with stereo jack ranging from 3.5mm-6.5mm. They are best for professionals like DJ's. They are light weight and cords are long so that you can adjust the way you want as per your comfort. They can take music to another end. The ear cups used are of soft material and they are removable. The headband can be adjusted as per your comfort. The cost of these headphones is Rs. 2,490.
6. Tekfusion Twinwoofers In-Ear Headphones:
This company experiments so much with their products like Tekfusion Ecoofers Bamboo, TekfusionEcoofers Ebony, etc. This time they have designed a high quality of headphones which will make you fall more for music as they are fitted with HD dynamic type speakers systems which are responsible for powerful bass. They are manufactured with soft material for comforting the listener. The cost of this ear-headphones Rs.1,550.
7. Sony MDR XB-400:
They are made to provide powerful bass, with the stereo bass design. They are capable of providing fine details of music due to the frequency ranging between 5Hz-22KHz and impedance of 240ohm they can amplify the music. The ear cups are spongy like a cushion for comfort to the ears, and they are gold plated with the 3.5mm jack so that they can be connected to any device. The cords are long so that you can move here and there easily without letting the cords get tangled. These Sony headphones cost is Rs. 7,018.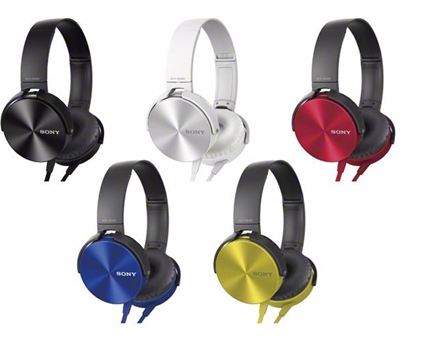 8. Sennheiser X 2 Wired Headset:
They come with 2.0ohm of impedance for best music ranging between the channel frequencies 47Hz-17000Hz. The cord is 1.1 meters long so that you can move here and there without disturbing your music. They add style to your fashion as they are portable and are light-weight. The cost is Rs. 2,490.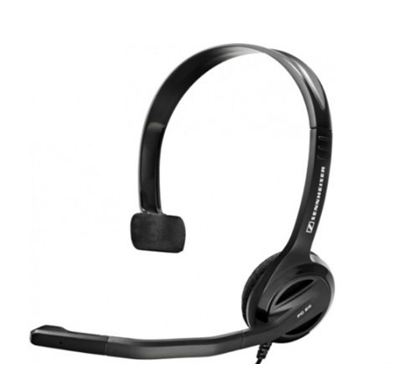 9. Cooler Master Ceres-300 Wired Headset:
With a sleek and comfortable design these headphones come with the microphone frequency ranging between 100-10,000 Hz for clear sound. They are mainly used by professionals. It comes with the cord of 3.5mm long for easy movement of the user. Ear cups are designed to best fit ear and made of cloth. The cost is Rs. 2,799.
10. Steelseries 4H Headset:
These are gaming headphones with 40 ohms of impedance and microphone with 2 ohms. They will make your game more realistic and can make you feel like you are in the gaming world. They are light weight with 3.5mm of the stereo jack. To get these headphones, you need to pay only Rs. 12,009.