Apple has recently released their latest flagship phone, the iPhone 7. However, it doesn't give its user the feeling of "it's a whole new thing"; except for the missing 3.5-millimeter headphone jack.
Yes, as we all heard, the iPhone 7 has no headphone jack, and it looks quite similar to the iPhone 6 and iPhone 6 Plus. However, there are still enthralling reasons to consider this latest from Apple, even if you have the previous iPhone 6 or 6 Plus.
The iPhone 7 specifications also include the following:
The iPhone 7 can now take a slight dunking as it is now water resistant.
The camera takes significantly better photos, which is best in low light. Apple has also added optical image stabilization feature.
The battery can now last longer. On normal usage, it can probably last up to 14-hours talk time on 3G.
Apple uses a faster chip; though this is only noticeable when playing intensive games and using photo and video-editing applications.
The screen has wide color gamut associated with improved color accuracy and stereo speakers. The home button now becomes "unclickable." This is similar to the vibration feedback and pressure sensitivity from iPhone 6 and 6 Plus' 3D Touchscreen. Though it works flawlessly, the user will need extra time to familiarize himself, since the mechanical click that we are all used to when pressing the Home button, no longer exist.
Just like the old times, Apple user can choose for the jump up iPhone 7 Plus. It still offers a larger 5.5-inch screen display with 1920×1080 pixel resolution. But the most notable attraction of the iPhone 7 Plus is its dual rear camera feature, which gave the user the capability to stitch two images together to produce unique effects.
Missing Headphone Port:
Let us all be practical; not everyone would want Bluetooth headphones or dongles even if we are now living in the wireless and wearable era. However, slimness is Apple's one of the main goal since the early stages; that's why iPhones are getting thinner in every generation. Apple has decided to remove the typical 3.5mm headphone port on both iPhone 7 and iPhone 7 Plus to make their new flagship phone much slimmer. To overcome this, Apple designed an all new lightning port; wherein charging, data transfer, and the headphone port, all come into a single port.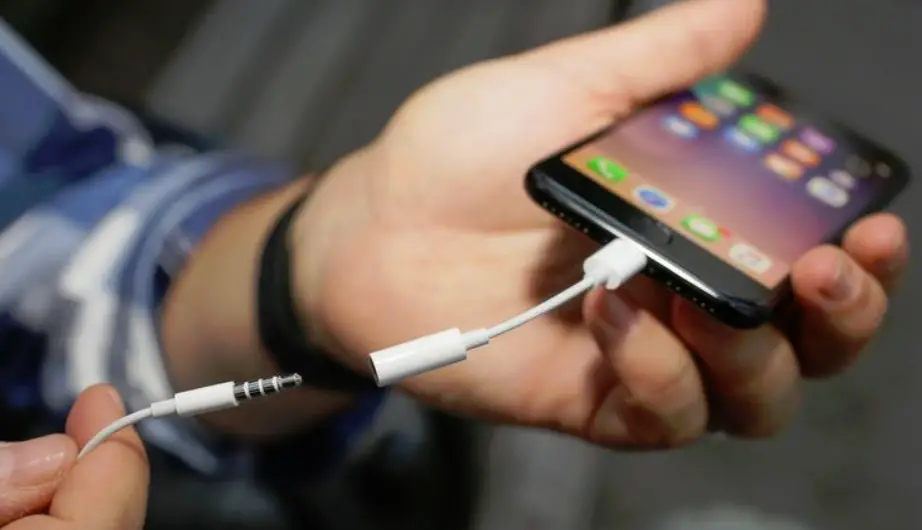 Apple also launched AirPods, which works via Bluetooth connectivity. Both pods are not connected to each other, which mean you need to charge them separately. The pods can last up to 5-hours when fully charged. Apple user needs to purchase the Airpods for $159 from the Apple Store, as it is just an added accessory.
iPhone 7 Design:
Unfortunately, iPhone 7 does not have any major changes in terms of its layout and design. It has the same form as its successors, with very slight changes. It still carries a 4.7-inch body, while the iPhone 7 Plus has a 5.5-inch display; both settled in the same trend, with a striking bezel around them. As I mention, the screen resolutions of 1334×750 (for iPhone 7) and 1920×1080 (for iPhone 7 Plus) remains the same. iPhone 7 has a similar body as the iPhone 6 except for the antenna bands that was changed a bit.
Both the iPhone 7 and iPhone 7S are available in matte black and high-gloss black, silver, gold, and rose gold colors. Recently, it was rumored that Apple would also add a jet white color for both units. The high-gloss black color was said to be easily scratched.
iPhone 7 Storage Capacity and Prices:
The larger the storage, the more it will cost us money. The minimum storage available for iPhone 7 is 32GB; Apple has already eliminated the old 16GB versions. This entry-level storage climbs to 128GB and Apple has extended the highest volume capacity to 256GB as they aim for bigger storage that can save a number of motion photos (moving images).
The storage capacity of both iPhone 7 and iPhone 7 Plus (without contract) and their pricing are as follows:
iPhone 7 32GB – $649
iPhone 7 Plus 32GB – $769
iPhone 7 128GB – $749
iPhone 7 Plus 128GB – $869
iPhone 7 256GB – $$849
iPhone 7 Plus 256GB – $969
iPhone 7 RAM Capacity:
The iPhone 7 carries 2GB of RAM, similar to the iPhone 6 and iPhone 6 Plus. The company has upgraded the RAM to 3GB for iPhone 7. This is maybe due to the dual camera feature that consumes considerable image processing background data, which obtain high RAM space. Both models are powered by A10 Fusion Chips, which is 50% faster than the old A9 Chips from last year's iPhone 6S. This chip is a 64-bit SoC (System On a Chip), which was designed by Apple Inc. A user may also experience faster performance with Apple's iOS 10. The A10 Fusion Chips provides the same performances for both iPhone 7 and iPhone 7 Plus.
iPhone 7 Camera:
The new iPhone 7 Plus has upgraded to an entirely new configuration. It now possesses a dual camera feature, which is best for capturing better quality pictures compared to the previous iPhone 6 and iPhone 6 Plus. The iPhone 7 Plus includes new technology that promised its user a whole new level of photography experience. One of the cameras serves as a typical camera while the other one is for optical zooming. The iPhone 7 Plus also includes a 56mm telephoto camera with f/2.8 aperture.
However, the iPhone 7 doesn't have the dual camera feature, but it possessed a newly designed 12-megapixel camera with optical image stabilization and 4 LED flash features. According to Apple, this is 60% faster than the previous models and is also more energy-efficient. Apple has reengineered the camera and added 6-element lens, which is more appropriate when shooting in low light. They also claimed that this is (so far) the best camera that was introduced to the market up-to-date.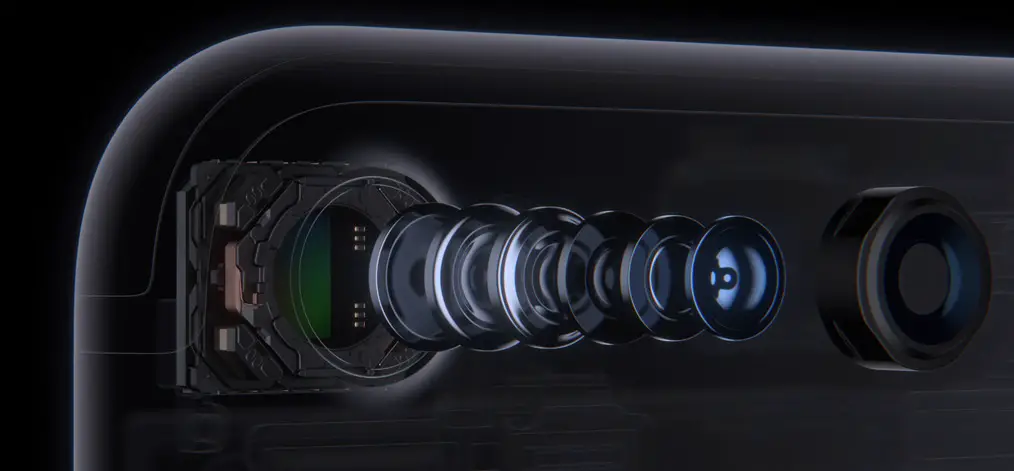 For making Facetime calls, Apple has upgraded its quality to 7-MP HD camera and includes a new sensor technology for a clearer and better Facetime calls.
iPhone 7 Battery:
iPhone 7 comes with a 1,960 mAh non-removable lithium-ion battery, which is 2-hours longer than the iPhone 6 (for iPhone 7) and 1 hour longer than the iPhone 6 Plus (for iPhone 7 Plus). However, though it was considered as the largest capacity for all iPhone models, reviews stated that the iPhone 7 has the worst battery life among its competitors. But this is reasonable since the iPhone 7 Plus carries a dual camera sensor, which consumes too much power.