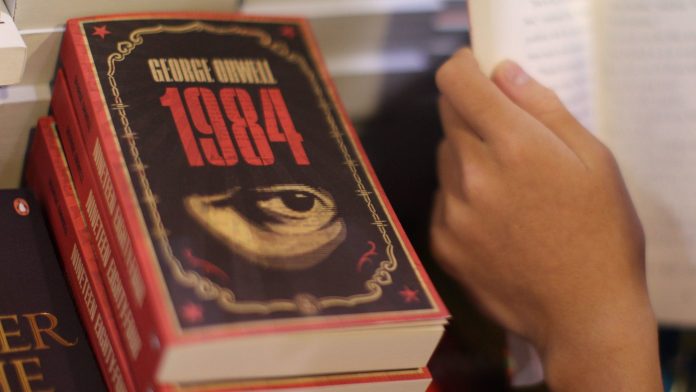 When George Orwell first published his book in 1948, he predicted that in 36 years we would be dwelling in an undemocratic, dystopian ordeal, one in which our movements were being monitored, our thoughts controlled, our pasts altered, and the very idea of a fact insubstantial. When 1984 came and went, we felt marginally better; the government wasn't bugging our homes, and we were relatively free to move wherever we pleased, but maybe Orwell was just off by a few years. Fast forward to today, and the notion of an Orwellian global power doesn't seem that far out of reach. Recording devices in our homes, data tracking and an even higher reduction in privacy makes it harder than ever to live a nonintrusive life.
The spies in our homes
Orwell envisioned that the government would spy on every person through the use of the Telescreen, a "metal plaque" forcibly inserted into every home that transmits video and audio footage to the ever watchful eyes of Big Brother. Nowadays, however, it seems that it's not the government forcing spying devices on us at all. Consumers are willingly devices that sit quietly in the background and monitor and record all audio. These home assistants, such as the Amazon Echo and the Google Home Mini, are obviously not made to be espionage devices but rather aide the customer with running a household. However, there have been a number of reports of dysfunctional Home Minis continuously recording without authorization and sending those reports to Google.
It's enough to make anyone wary. After all, who wants a pair of ears listening in on your every waking moment? Even if you have nothing to hide, we're willing to venture that the answer is no one. Even without the Echo, Home Mini or similar, almost everyone owns a laptop with built-in camera and microphone. This doesn't mean that your laptop or device is broadcasting a live stream continuously, but it does give rise to concerns of criminals hacking into your laptop and watching you through your computer in real time. Sound paranoid? Maybe, but that doesn't stop tech moguls such as Mark Zuckerberg from covering their webcams to protect their privacy.
Data tracking
By now, we're all fairly aware that behavioral targeting goes on. While this doesn't have a malevolent endgame as such, it might still be irksome for some who only wants to browse the web without feeling that someone is keeping track of what they've searched. Data hacking is a far more prevalent fear for many web users today, exacerbated by the fact that even major corporations like Sony have fallen victim to having compromised databases.
It's not just companies, either. In 2013, whistleblower Edward Snowden released classified information that revealed numerous global surveillance programs being managed by the National Security Agency, in collaboration with a number of big telecommunication companies as well as certain European governments.
The take away
Although things exist to protect our data, are we perhaps living in the new 1984?
While we are not literally covering our movements and desperate to hide our very thoughts, mass surveillance, reducing rates of privacy, and data tracking indicate that we're at least part of the way there, and that personal freedom and liberty is something we should remember in an ever-increasing technological society.