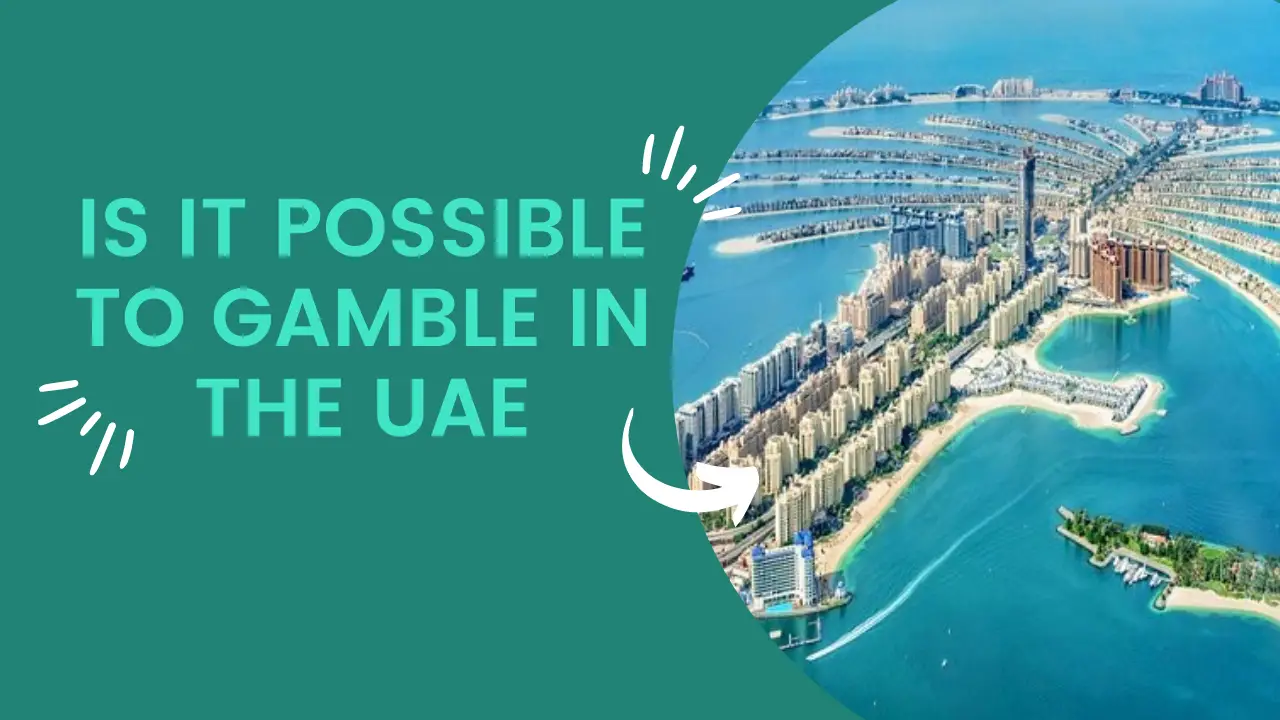 First of all, it is very important to keep in mind that the official religion of the United Arab Emirates is Islam, and this has an impact on the Constitution of the UAE. Most of the United Arab Emirates' laws are based on passages from the Quran, which clearly prohibit gambling and as a result, casinos are illegal in the country.
Gambling and Casinos are prohibited in Islam, and this is the formation for the federal and local United Arab Emirate laws that prohibit all forms of gambling, as well as the advertising this type of gaming. In many jurisdictions, the legality of gambling and gambling-related advertisements mainly is based on the concerns that minors are being exposed to the gambling culture.
Due to this background of strict regulation, it's no surprise that United Arab Emirates' citizens are eager and determined to find other ways to gamble and play such games. Being one of the richest countries in the world, there are many wealthy people who want the chance to splash their cash and maybe even double it, So while the government is enforcing the laws, eager citizens have been trying their best to enjoy their past-time regardless of the law.
Are There Any Exceptions?
Despite the mentioned prohibition on gambling, one is still allowed to run competitions (including raffles) in the UAE, if one is given permission from the relevant regulatory department. Apart from all this, there is always an exception to any law and the laws of UAE, as strict and enforced as they are, are no different. The law states that you are only allowed to stake a wager (place a bet) if you are participating in the sport. This means that the law only forbids transactions with third-party gambling companies.
Horse racing, for example, is one of the United Arab Emirates' most significant yearly events. The laws have it that you can place a bet in the race only if you're one of the participants. You must be riding a horse in the race in order to be able to bet. This means that you are only going to be given the prize money, and not funds from a third-party gambling company.
Since United Arab Emirates citizens cannot place bets on games, and betting companies usually include their respective sports in their catalog, tourists have found a safe way around the law by simply getting a friend who is not a citizen of the UAE, or in the UAE to place the bet on their behalf. Apart from this, keep in mind that there are several off-shore online casinos and sports betting sites that citizens and tourists use illegally. These sites are not stationed in the UAE.
However, they can be accessed over the internet, since the internet is open to everyone and those companies are registered in other countries. Should you wish to partake in such activity, it would be ideal for one to conduct some research to find the best online casinos for UAE players, or players residing in the United Arab Emirates. Players residing in this country sometimes use these online casinos, since there are no clear laws about it. The positive thing regarding such an action is that players can still benefit from foreign goods, without the risk of getting detained by law enforcement. Citizens in the UAE can also sign up for the lottery, as lotteries are permissible in UAE for everyone.
If one, for example, decides to bet online from Dubai on an offshore gambling site, the first thing you need is a VPN (Virtual private network). The main goal is to shield your IP address so that you can access the Internet as though you're from a different country. This gives you temporary IP addresses from any part of the world. However, not every betting site accepts players living or from the UAE. So it is very important that, before one can create a new account, the player must check with the gaming provider. Some online companies let you deposit money but refuse to pay out your profits.
Let's say you have been gambling online using an offshore company, another challenge is finding a bank that processes payments to sportsbooks and casinos as since gambling is illegal most credit card companies and banks have a tendency to reject these payments.
Despite all this, safe alternatives are still available. Paysafe, Skrill, and Bitcoin are some of these safe banking options. Some betting websites also use non-gambling-related terms to help people from the UAE pay through banks and credit cards stress-free.
It is important to note that we do not support breaking the law, however we think it is okay to enjoy the selection of online games that are on offer when you visit the UAE as long as you're not a citizen, and you can proceed using the necessary precautions.