Drupal has a great reputation among web developers and users, and it's easy to see why by just taking one quick look at its market coverage. It's a popular platform used by a variety of organizations and individuals, and it can help you achieve potentially great results with relatively little effort, as long as you know how it works on a good enough level. That's where a certain problem comes in through – part of Drupal's reputation also includes the fact that it's difficult to learn, and a real challenge for those who haven't worked with the technology of this type in the past.
And while there's certainly some truth to that, it should not discourage anyone from experimenting with the platform and seeing what it has to offer. Getting started with Drupal is actually quite easy right now, as long as one follows the right tutorials online, and if you decide to get more involved with the platform and the community around it, there are certainly lots of opportunities to discuss your experience and impressions of Drupal.
The initial learning curve can be steep
Drupal can seem daunting at first, as it's more closely related to actual programming and software development compared to something like WordPress. Everyone needs some time to adjust to the way it works at first, so don't get discouraged if you feel like you don't understand anything. Just follow some tutorials with high recommendation ratings and try out some things on your own, and you should start seeing the big picture eventually. Take it easy at first – create a simple site where you can post text-only articles, for example. Then you can start exploring the slightly more complicated features of Drupal, such as linking items logically, working with data behind the scenes, views, and more.
Keeping a notebook of the things you're learning along the way can be a good idea, and generally, you should try to approach this as you would any other major learning experience. Imagine you're taking a course for university – you should organize the information you're learning to avoid getting overwhelmed and maybe even test yourself with some problems over time to make sure that you've really retained the information critical for your success. There is no shortage of learning – and testing – materials for Drupal online, so just explore a little bit.
It can be challenging without prior development experience
If you've already worked with either software development or databases before, certain aspects of Drupal might seem very familiar to you right off the bat. And while this can be great, it can also create a challenging situation for people who don't fall into that category. If you feel like everything about Drupal's workflow seems confusing to you, it's probably not a bad idea to take a step back and take some more general programming courses first. Look up some courses that would be specifically relevant to your intended use of Drupal, and try to replicate what they're doing. As we said above, you should proceed with simple, small steps until you get a good grip on how Drupal works and what the standard workflow is.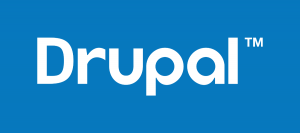 Make sure you don't complicate things unnecessarily by working with unreliable partners, either – for example, when picking your Drupal hosting provider, try to look up as much information about them as you can, and dig deeply into their profile through external reviews and other similar channels. It's very important to know that you can rely on every partner you're working with when dealing with a bigger website, especially if you don't have too much experience yourself yet.
The long-term benefits are much better
Once you're over that initial barrier though, things tend to flow much more smoothly, and you should find Drupal to be a delight to use. It might take you a while to get answers to some more specific questions, and you should be respectful to the community when approaching it with questions (e.g. try to show that you've attempted to find an answer yourself first), but in the end, there's a reason so many people turn to Drupal as their default choice after a while, and the platform will likely continue to stay relevant for quite a while in the future too.
This is great news for anyone who chooses to get involved with it as well because investing your time into Drupal right now can have huge benefits further down the road. It's a marketable skill that can easily impress many people, and you won't have to search too long to find reliable partners after you've built up some experience with Drupal under your own belt. If that's the path you're planning to take though, just make sure that you pay enough attention to current trends in the Drupal community, and get involved in online discussions as much as possible.