There's an app for, virtually, everything you can think of. From general apps like Maps to more detailed apps used for hiking, for example, the options are endless. That's something most users know pretty well, occasionally most of us scroll through our apps to notice we installed more applications than we ever needed. That's when we start to organize, and the deleting will have a major role here. Learn how to uninstall an app on your iDevice.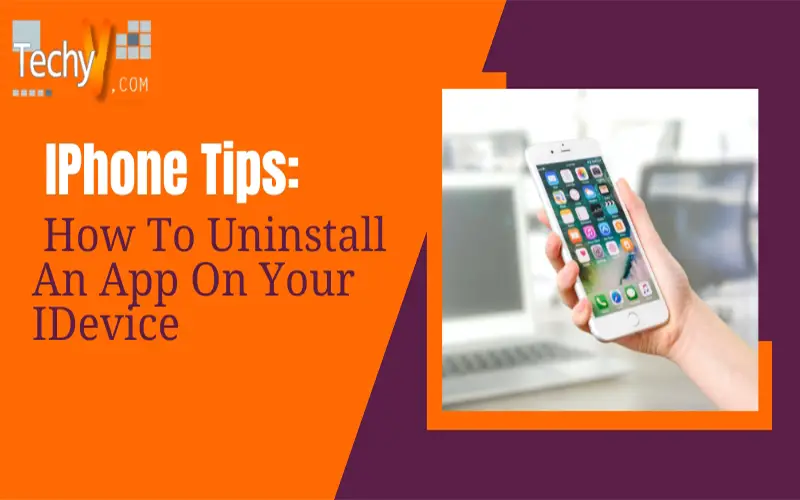 How To Uninstall An App On Your iDevice
Since the iDevices have been around for a few years, by now every iPhone user realizes how to erase an application on their devices. Just tap the app and hold until a new message appears, after that, tap on the "Remove App" or "Uninstall App" option, on some iDevices models you'll need to touch the small "X" or a minus symbol (-) in order to erase it.
The issue with this method is that it may remove the application from the main screen on your phone, but it will not completely delete it from your phone. You can still find the app in your account, and on rare occasions, after updating it or after syncing your iDevice the application will be installed again on your home screen.
Step 1: Press and hold the app you want to delete
Step 2: Select Delete App or Remove App
Step 3: Confirm delete
Step 4: Delete it from the account
In order to delete the application from your account, you must remove the application from your iDevice (home screen). After that, go to the store, and tap on your image on the top right, select "Purchased" and now you can see all the installed applications. Find the app you want to uninstall, slide to the left, and click on "Hide".
By hiding the app, you'll be deleting it from the Apple Account.
Using Settings to Remove Applications
Fortunately, there's not only a way to delete applications forever on an iDevice. You can delete it using Settings. Tap on General and browse your Apple device storage, and notice for a second time the list of applications your phone has installed. Touch any of the applications you want to uninstall, and you'll notice a text that reads "Delete App", tap that and the app will be removed. Next, do "Step 4" as we previously explained.
Using iTunes to Delete Apps
Another way to uninstall apps on your iDevice is byusing iTunes, connecting your device to a pc, or syncing your device with iTunes. Open the Library, next select Apps, and again you'll see a list of apps you have installed, now, use the second button of your mouse (the one on the right) on the applications to erase and move them to the garbage bin (Trash it). Confirm the action and go to Trash, delete everything there (Empty it).
Conclusion
Whether an app is causing issues, is obsolete or you don't need it anymore, learning how to uninstall apps on iPhone is good practice that will save space on your phone, and potentially keep your phone out of malware and viruses.