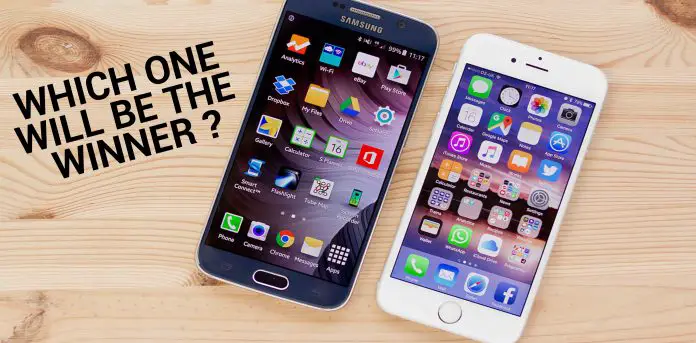 The leading Smartphone giants clash with their best phones ever. Let us now look into which took over, in this race.
iPhone has come up with is updated sensation the iPhone 6s and what happened next? Yes, the Samsung did come up with its beast with newer and advanced features.
Design:
Samsung – The design has changed from its predecessor. Otherwise, it had the same old plastic back. Now, it has come with a mixture of glass and metal and looked way too decent along with its competitors.
However, it could not completely take over the apple. Apple has a better design than any other Smartphone with its aluminium that gives it the perfect finish with curvy edges. And the fact that it comes in rose gold as well.
But when it comes to the thickness, the Samsung is on top.
Which makes it comfortable to hold, unlike the iPhone, which a bit thinner. The Samsung resists to the sudden falls or slips, which is quite an advantage. Taking this into consideration, the Samsung looks like it just took past the iPhone.
Display:
iPhone 6s has got a 4.7 inch LCD screen with 3D touch.
Samsung has got 5.1 inch Super AMOLED screen.
AMOLED being one of the clean, bright  and has deeper and enriched blacks, which means the screens lights up each pixel thereby making it even brighter and better for the user. It makes the picture vibrant compared with that of the iPhone.
The Samsung cane up with a new feature called the low power screen. It turns on when the phone is on sleep. It allows you to view notifications without your screen having its original brightness. Though it might not be as useful, is not that useless as well. When Samsung has all this, the iPhone has its 3D touch which no other Smartphone could possess. It detects various kinds of pressure on it and does multiple tasks accordingly. Samsung clearly takes an edge here.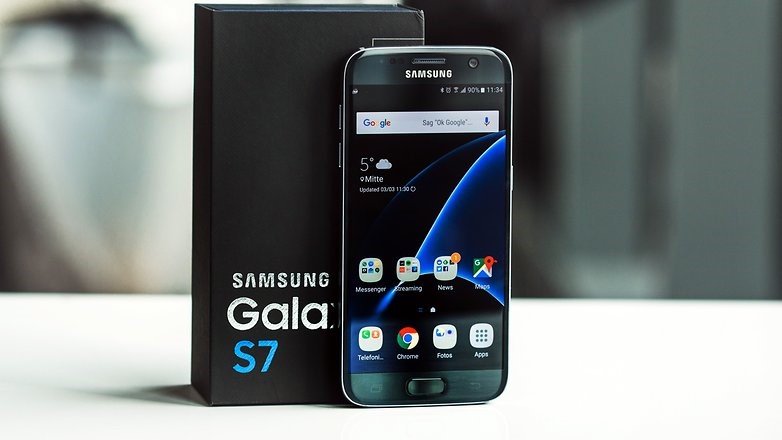 Processor:
Samsung has got the Snapdragon/Octa core 820 quad core CPU with a 4GB RAM. Whereas, Apple has got Dual Core 64 bit CPU with a 2GB RAM.
Samsung has got a lead over in this because of its memory upgrade and also with its 820 quad core which can ease you usage even on higher end tasks, whereas iPhone 6S lacks its performance with the higher end tasks even though its dual core matches with that of Samsung. Samsung out beats the iPhone 6S when it comes to performance.
Camera:
Samsung has got 12-megapixel, f/1.7 lens, 4Kvideo recording, 5-megapixel front camera.
iPhone has got 12-megapixel, f/2.2 lens, 5-megapixel front camera, 4K video recording and dual flash.
Samsung has got an upgrade on its camera with a widened f/1.7 lens; this allows you capture brighter and better pictures on daylight and also having the image stabilization it clicks better low light pictures.
The iPhone has got the best camera till date, but the only concern would be the aperture which will not let it capture pictures in low light even though the auto focus is quickest of all.
Software:
Apple has got its iOS 9.3, and the consistent updates on this would help the device run smoother and better. It is hassle free, whereas the Samsung has Andriod 6.0, and the UI is a bit clumsy with unwanted apps preinstalled. The usage of Samsung would not be a better idea with its issues with the upgrade. iPhone beats the Samsung in this matter with its better update facility.
The Samsung has given proven to be quite a serious competitor to the iPhone 6s, but the UI would always let you choose the iPhone, but the features which the 7s has come up with is impressive.