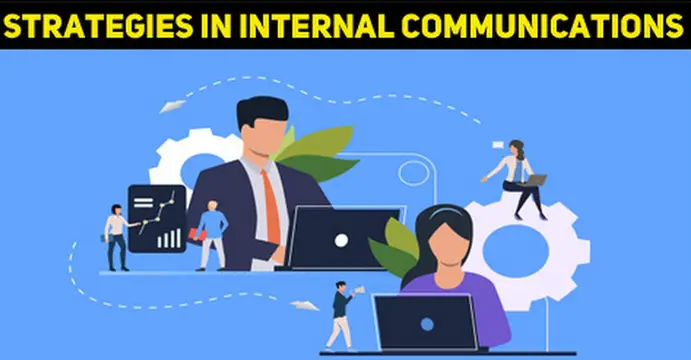 If you run a business with multiple employees, you'll already know the importance of internal communication. The better your staff members and departments can communicate with each other, the better your organization will ultimately function. However, when you have so many other elements of your company to focus on – sales, marketing, budgeting, and so on – internal communication can easily be overlooked. Yet with just a few tweaks, you can enhance the way your employees interact with each other. Do you want to improve the workplace atmosphere and promote strong teamwork? If so, below are four of the best practices for your internal communications strategy.
1. Use employee feedback
You listen to feedback from your customers, right? Well, you also need to do the same when it comes to your employees. They are the gateway to identifying problems with your current internal communications plan. After all, they will know how the system functions better than anyone. There are various ways in which you can collect this feedback from employees. A few ways this can be done is to look at reviews on Glassdoor, measure intranet usage and engagement, and conduct focus groups. One of the best methods, however, is to use employee engagement surveys.
Remember: the more data you collate, the easier it is to gain a full picture of your internal communications operation.
2. Technology is your friend
Whether it's simply running a website or having automation tools completing menial tasks, you already incorporate an ample amount of technology for your business. Well don't stop there – ensure it is part of your internal communications. There are various tools you can be used in that regard. You'll want well-rounded communication software that all employees can use without issue. Project management tools can also be handy in letting everyone know their current work, while even a company blog is useful for keeping staff in the know about business news and developments.
3. Incorporate video
If you want to get a point across to people, a wall of text isn't the most useful manner. What you want to utilize is visual content. It's well-known, particularly in the marketing world, that visual content is king – and none is more effective than video. When it comes to internal communications best practices, intranet software experts Simpplr regard it as one of the eight best tips you can use.
Due to this, you should invest in producing videos that your employees will consume. Videos, at least from the perspective of your workers, are much easier, faster, and more attention-grabbing than other means of communication. Plus if you're creative, they can be produced quickly and on a low budget.
4. Keep everyone up-to-date
You're not the only one who is part of your internal communications strategy. It is your entire workforce. As a result, you don't want to leave them out of the loop – you need to make sure that they're always up-to-date with the goals and priorities of your company.
Also, don't simply assume your employees are fully aware of these goals and priorities. Do frequent quizzes so not only do you know your news is reaching them correctly, but they are also mindful of your company's overall ethos.