Internal Characteristic of Hard Disk and the impacts of RPM
Hard disk or hard drive is the main storage device of any type of computer. Besides the storing pattern with RAM, the main difference of hard disk is, it has "non-volatile" characteristic. That is it does not lose its data due to power cut.
Unlike RAM where bit is recognize as the "presence" or "absence" of volts, hard disks store data based on magnetization. But before jumping onto it, we need to understand the construction pattern of a hard disk.
The most important parts of any hard disk are its platters. Platters are round shaped disks and more than one platter is connected vertically with a spindle in the center. There is a very narrow gap between each platter. Each platter has two read-write arms; one at the top and another at the bottom. So if there are 4 (four) platters in a hard disk, there must be 8 (eight) read-write arms; one at the top of each platter, and one at the bottom of each platter. One small motor named as actuator controls the read-write arms. Each arm can freely swing across the platter. There is a very tiny gap between each arm and platter. That is, there is no physical contact between these two devices.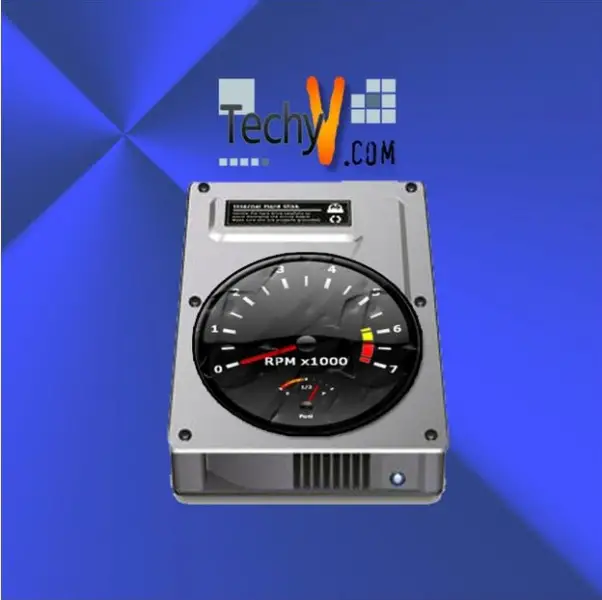 Platters are usually made of aluminum or glass. These are very thinly coated by magnetic materials. Each platter may contain billions of magnetic materials. The material can be magnetized (for binary 1) or demagnetized (for binary 0).  As we mentioned earlier, hard disks are non-volatile. This is possible because of the internal characteristics of magnetism. A magnetized material will not be demagnetized automatically, until it is done by some external forces. So data is kept secure, if the operating power of the CPU or the motherboard is switched off.
Reading and writing of data is done by an arm (read-right arm).  As we know hard disks can store huge amount of data (capacity of up to Terabytes). They maintain a file allocation table (FAT) to trace the exact position of any data. FAT is something like an "address book" of data. Using this table, read-right arms can quickly locate the position of any data.
The speed of the spindle is a major factor of measuring performance of any hard disk. The higher the speed, the faster data read-right capability. The speed of the spindle is measured in rpm, (revolution per minute). It is a number of rotations of any disk per minute. 1 rpm means, in 1 minute the disk is rotating 1 time. If a disk can rotate 100 times in a single minute, then its rpm is 100.  So if the spindle can rotate the adjacent platter faster, arm can read or right data at a faster rate.
So it is clear, that besides the capacity of any hard disk, the rpm is another major factor in measuring its performance. That's why in the market you will find a 500GB hard disk having rpm of 5400 is cheaper than one that has only 150GB capacity but has an rpm of 7200.  This is due to the fact that the second hard disk has faster data read-right capability, which will enhance the overall performance of the computer.