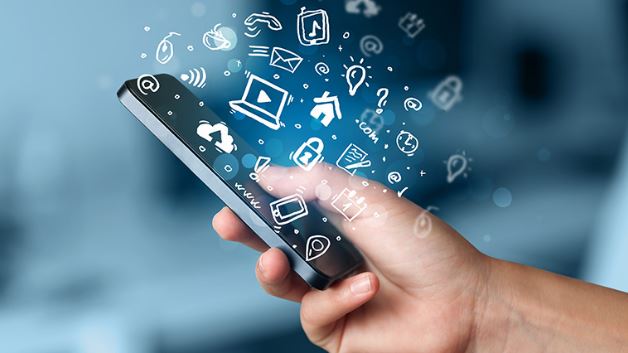 We all have a digital self and it's becoming a part of our identity. What contributes to our digital forms include the conversations that we do on social media, the email that we send every day, the photos we share, the videos that we often watch, or even the websites that we visit regularly. Cell phones have become a common tool for all our social interactions. It becomes similar to computers in terms of usability and because of this, spyware and another pestilence is becoming more prevalent.
You may already possess some personal and confidential data on your phone than you do on your computer. Privacy has become one of the biggest issues on owning a cell phone and if you're wondering if someone is spying or tracking your phone, then you should consider using a Cell Phone Spyware Software. But before we try to find out if our cell phones have hidden spyware, let's discuss how this software works and what it's capable of doing.
Cell Phone Spyware, once installed on the device of your children, can notify you about the installation of any application. If you're using it on a company, employers can also have it installed on their worker's devices and monitor their activities. It can also help you read someone's text messages if you have this spyware software. The Cell Phone Spy Software can also help you monitor the following:
It can help you locate your device. The owner of the app can pinpoint the current location of its target device.
The app can help the user set up virtual borders wherein the target person couldn't cross.
It can help in monitoring the Internet activities such as bookmarks, social media, messengers, and visited websites.
It can block or restrict any content, which is useful if you're trying to protect the privacy of your children from any inappropriate content.
It can help you view incoming and outgoing messages on your social media apps like Facebook, Instagram, Snapchat, WhatsApp, and more.
It can help monitor the calendar events, which is useful in managing events that your target person is going to visit.
Can I install cell phone spy software without accessing your target device?
You can only install the cell phone spy software without accessing it physically if your target device is an iPhone. However, it is prerequisite to activate the iCLoud backup and you need to know the user ID and password of your target device.
If your target device is running an Android OS, you cannot install the cell phone spy software remotely. You need physical access to install it on the device. Once installed, you can then start supervising all the activities of your target device remotely. There is an interactive control panel that will help you fully monitor your target device.
How will I know if there is a hidden cell phone spy software installed on my device?
There are five most important signs to know if your device is being monitored.
The battery power is draining really fast. If a cell phone spyware works in the background, your battery will easily drain.
Cell phone spyware uses a big amount of data since it is sending heaps of random data to the control panel.
You will notice that your device works very slowly. Different applications will automatically run even if you did not install them. Cell phone spyware consumes the energy of your device, making it work slowly.
When a cell phone spyware is installed on your device, various fraud websites will keep opening instead of the real websites. Different ads and pop-ups will also appear when you visit a certain website.
Lastly, if the cell phone spyware is installed, you will receive strange messages that consist of codes to block all incoming messages. The target device will be manipulated remotely.
The Cell Phone Spy Software will track and monitor your target phone invisibly. It provides the user with a possibility to record phone calls, read the text messages, and get the private data of your target device. It silently works in the background so the target person doesn't have access to the software.