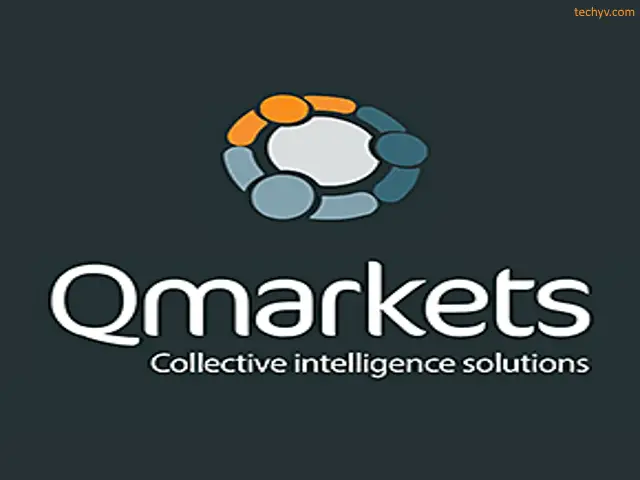 "Innovate or die". It's a saying that is more pertinent today than ever before, especially given the highly disruptive nature of the current business landscape and the growing prominence of agile startups. Because of this, enterprises are increasingly turning to innovation management software to gather new ideas and ensure they are implemented in a way that minimizes risk and maximizes ROI.

Qmarkets software, designed for medium to large scale enterprises, is one of the major providers of innovation management solutions – alongside Spigit, Brightidea, Ideascale, and Wazoku. This review will explore the various features, capabilities, and editions of Qmarkets, as well as how the software can help foster innovation and idea generation on multiple fronts.
Key Takeaways
Scalable and Flexible Innovation Management Software for All Enterprises
Qmarkets software enables companies at all stages of innovation to tailor bespoke idea management solutions to accommodate their requirements – regardless of complexity. The platform is intuitive, versatile, and affords admins a high-degree of visibility and control.
Packaged Solutions for Multiple Innovation Use Cases
To help enterprise customers address their specific innovation requirements directly, Qmarkets software offers pre-packaged solutions. These are designed to help companies better engage internal and external stakeholders, and range from open innovation management, to supply chain process improvement, to corporate M&A scouting.
Robust Functionality & Self-Admin Features
Qmarkets software allows admins to customize everything from submission forms and platform homepage layouts to workflow control parameters. Gamification features are also included, enabling innovation campaign managers to better engage employees and incentivize participation. The software is also responsive, making it easy for employees to contribute to idea campaigns via mobile and tablet devices.
Introducing Idea Management Software – Why It's Crucial for Large-Scale Innovation
Managing ideas for a small business can technically be attempted with a simple spreadsheet. But what happens when you've got a company comprised of hundreds or even thousands of employees? What happens when these employees are distributed across multiple departments and offices around the world? How can you effectively give all your employees an easy way to submit their ideas, as well as ensure the best of these ideas get noticed, refined, implemented, and monitored effectively?
To overcome these challenges, and generate more ROI from innovation, innovation management software companies like Qmarkets offer a more sophisticated approach. Tools like this gives companies an efficient means to enable employees, customers, or partners, to contribute innovative ideas towards set objectives. These ideas can then be developed through collaboration and filtered through evaluation. However, as we will see, Qmarkets offers an array of additional features and tools to make this process more effective and successful.
Business Overview
Qmarkets positions itself as "the ultimate enterprise-grade idea and innovation management software." What distinguishes Qmarkets' offering from other competitors is the high-degree of flexibility it allows, helping companies of all sizes to tailor innovation campaigns to address their unique goals and challenges. In addition to having the ability to customize the platform to meet company branding requirements, admins can set parameters on innovation challenge participants through an incredible variety of self-admin tools.  Qmarkets software is also mobile responsive and can be deployed via a private cloud SaaS offering (hosted by Qmarkets) or directly on premise.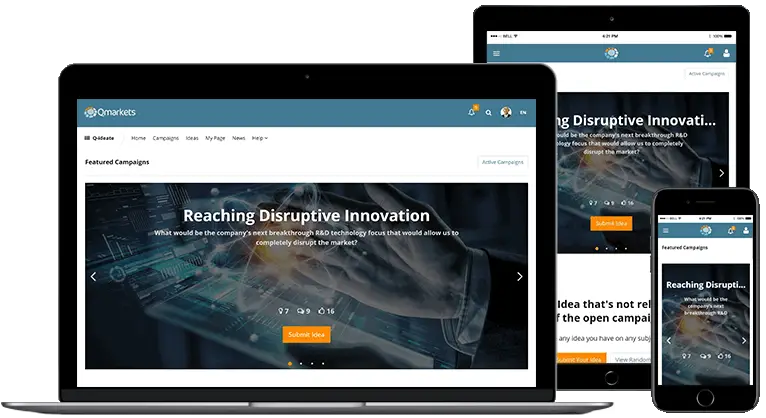 A variety of major companies across a diverse range of sectors have used Qmarkets software to drive innovation campaigns. These include Nestle, Hyundai, Lufthansa, Philip Morris International, Ford, and Bridgestone.
Enhancing Ideation on All Fronts
Rather than functioning as a 'one-size-fits-all' idea management platform, Qmarkets offers a full suite of collective intelligence products to address specific innovation use cases. Branded collectively as the Q-360, these products focus around various use-cases, including internal innovation management (Q-ideate), corporate scouting (Q-scout), open innovation challenges (Q-open), and continuous improvement (Q-optimize).
Each of these platforms are offered in three product editions (Start, Flex, and Max, each of which is suited to companies at a different stage of their innovation journey. Essentially, Q-360 gives enterprises a means to readily select the idea management solution most suited to their requirements, rather than depend on a stock-standard solution.
We'll now take a closer look at the editions that make up Q360.
Qmarkets Product Editions
Start – The Standard 'Off-The-Shelf' Innovation Management Solution
Despite being the most basic of the editions, Start is a feature-rich turnkey solution for companies looking to launch an innovation initiative. Available ready to use, Start edition allows admins to launch an unlimited number of initiatives and campaigns, define the roles and permissions of users, as well as set the means by which users can upvote ideas.
Flex – The Edition Offering Advanced Self-Admin Capabilities
Flex edition is intended for companies who want more control over the ways their innovation initiatives are fine-tuned. In addition to offering all the features of the Start edition, Flex enables admins to create custom idea evaluation journeys, create custom submission forms, cross-platform project promotion capabilities, and professional guidance for project optimization.
Max – The Comprehensive Qmarkets Package
Max contains all the elements of Flex and Start, and also offers features that promote enhanced flexibility, automation, and design customization for the platform. Companies with Max edition will receive an extended service package, the option for on-premises deployment, as well as complete support for complex software integration.
How Qmarkets Measures Up
Qmarkets' intuitive interface and powerful use-case tools are certainly impressive – although the platform is slightly lacking when it comes to social features and would certainly benefit from a built-in chat option (although a chat feature can be added via integration with a compatible third-party platform). However, the degree to which the software allows admins to configure the platform to target unique innovation objectives more than makes up for this.
As we touched on earlier, the flexibility of Qmarkets' software truly helps to distinguish it from competitors. The default ideation process the platform offers – informed by best-practices from hundreds of global implementations – is just one of many potential processes the software can accommodate.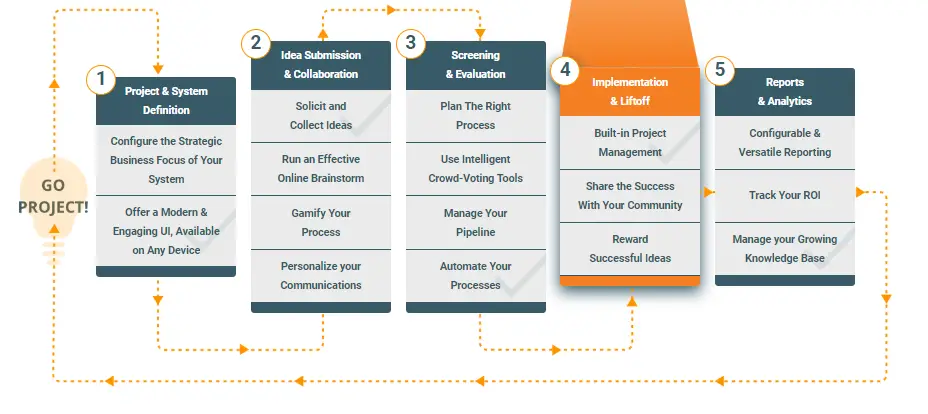 The self-admin abilities of the platform make it easy to create custom ideation workflows, adjust voting methods, and add custom fields and assessment criteria for idea submission forms. However, it should be noted that the sheer number of features and options available to moderators can be slightly overwhelming at first. To help customers ensure the launch of their innovation platform covers all the right bases, Qmarkets' offers project implementation support both via in-house staff and a global network of consulting partner.
All in all, the dynamic features of Qmarkets software make it well suited for wide-reaching innovation projects that have the potential to involve numerous departments in large organizations. Its products make it easy to formulate targeted innovation solutions to business challenges, though it works just as well as a collaborative crowdsourcing platform for employee or customer suggestions. It is also highly secure, and can be readily integrated with existing enterprise architecture.
Whether you want to launch a major new innovation project company-wide, or supercharge an existing one to maximize ROI, Qmarkets software is well suited to the task.